Corey Peters starts virtual book club for Arizona high schoolers
Former Kentucky defensive lineman Corey Peters has found a way to give back to his community in Arizona during the coronavirus pandemic.
Now entering his fifth season with the Arizona Cardinals, Peters will host a virtual book club for Arizona high school students through his foundation, the Peters Education Enrichment Project. "The Corey Peters Playbook" will meet weekly via Zoom to have in-depth discussions on a variety of books while also providing necessary resources and guidance for high schoolers in the state during the pandemic.
"Reading has provided an outlet for me for as long as I can remember," Peters wrote on social media. "The Corey Peters Playbook is a concept I created to help Arizona high school students affected by the COVID-19 pandemic. Our book club is a way for us to come together online to discuss, debate, educate, and simply get away from the normal routine."
https://www.instagram.com/p/CAIm1hSAbHz/
Peters, who played high school football at Louisville Central, was drafted by Atlanta in the third round of the 2010 NFL Draft (No. 83 overall). After five seasons with the Falcons, he signed with the Arizona Cardinals. Last season, he started all 16 games, totaling 19 solo tackles (38 total) and 2.5 sacks. At Kentucky (2006-10), he earned Second Team All-SEC honors as a senior.
The book club is only open to high school students in Arizona (for more information, click here), but this morning, UK shared this quote from Peters that shows he'll always have love for his old Kentucky home.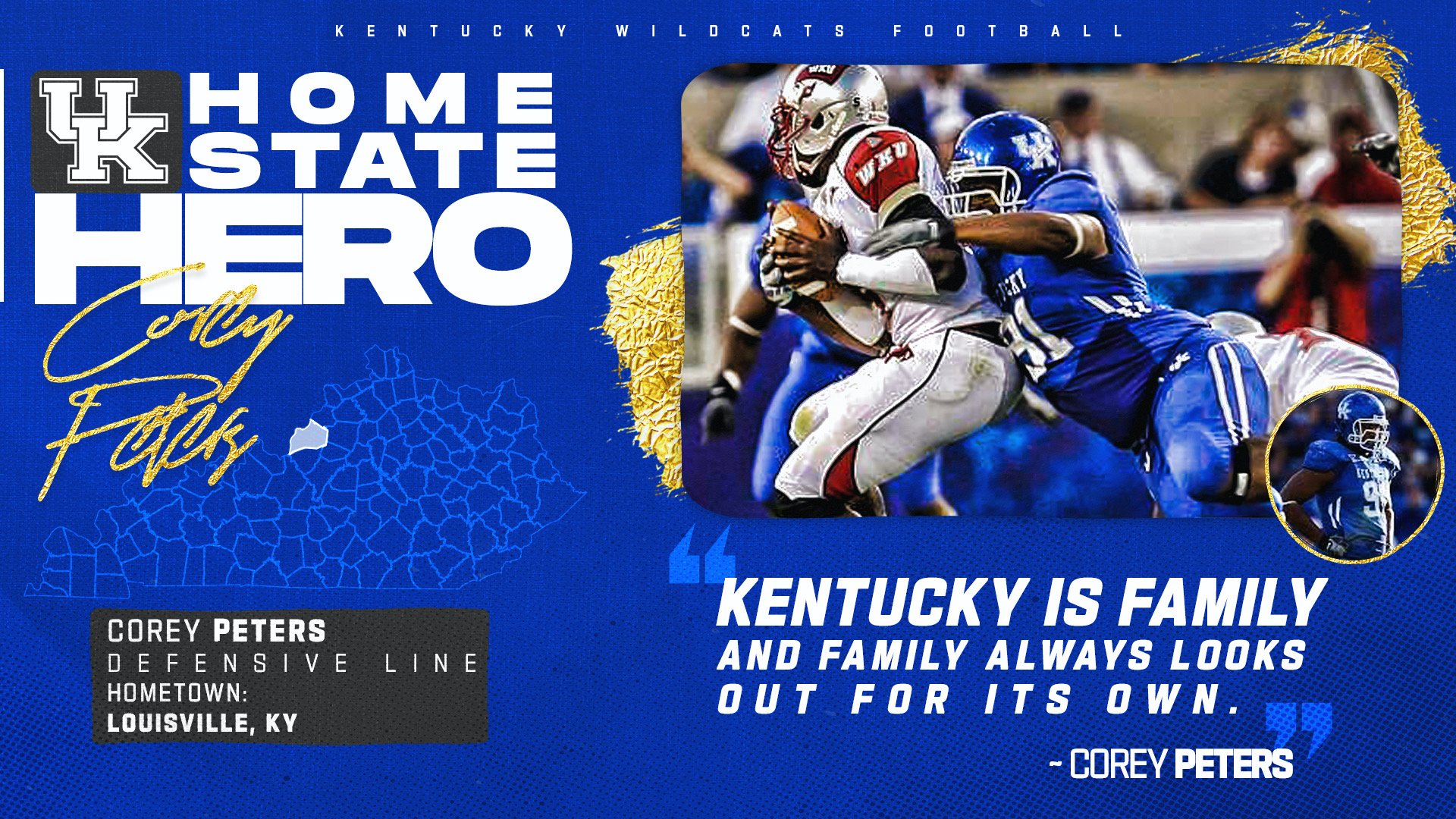 Good on ya, Corey.