Could the Celtics trade No. 1 pick for Julius Randle (and No. 2 pick)?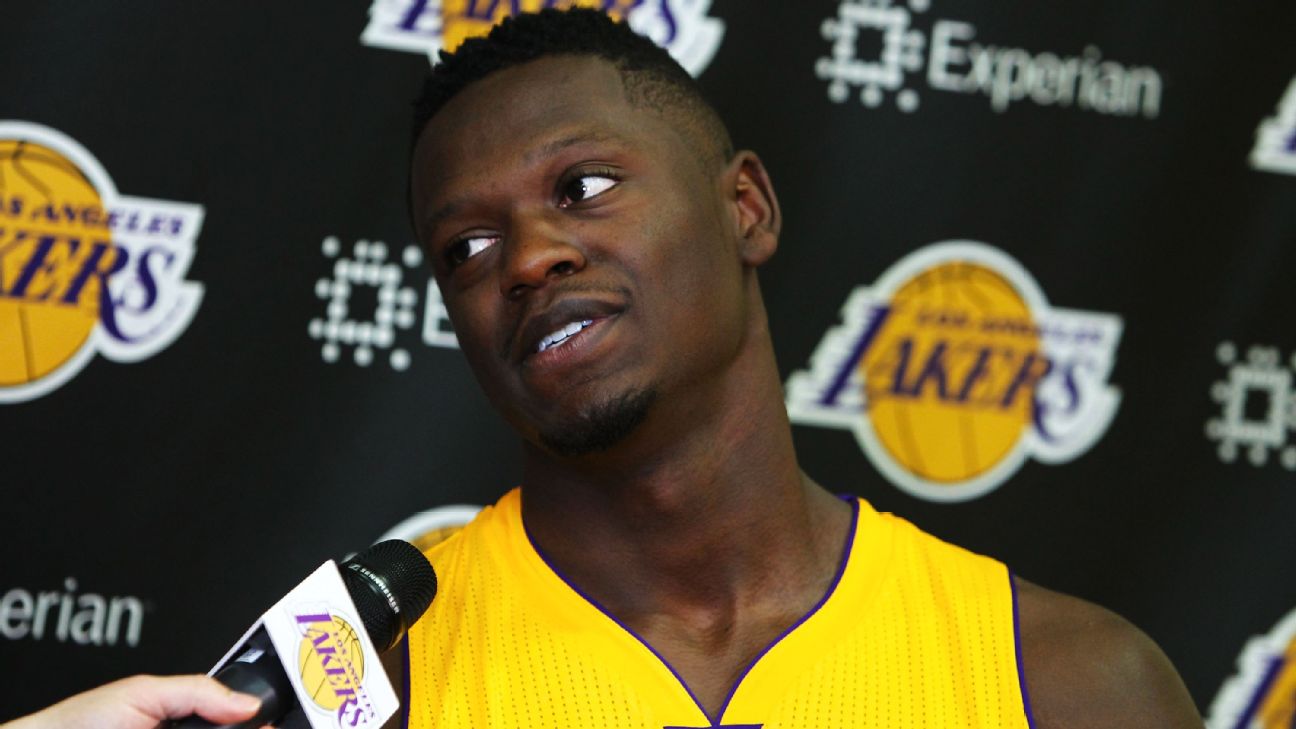 Hold on! Don't print those Boston green Markelle Fultz jerseys just yet! There's a rumor floating about the web that says
Magic Johnson is so enamored by Markelle Fultz, he is considering a trade up to No. 1 to get him.
Of course that trade would have to be a flip-flop with the Boston Celtics, and Julius Randle's name is being tossed around as part of the deal. From the Twitter account of Jonathan Givony of DraftExpress.com:
Word out of LA is Markelle Fultz "murdered" his Lakers workout yesterday. May be "the best one" they've seen. Sadly, likely all for naught. I'm told Fultz played competitively 2 on 2, even though that wasn't agreed to in advance. Apparently shot ball very well.Tested 40 inch vert Multiple sources have told me that Magic "is in love" with Fultz. May try to move up to #1, possibly with a Julius Randle + #2 pick offer. [@DraftExpress]
This would really shake up the draft if it were to happen, considering Lonzo Ball refused to work out with the Celtics or anyone else because he thought he was a lock to L.A. Boston could take Josh Jackson at No. 2, Philadelphia could pass on a point guard at No. 3, and then we'd have a big mess on our hands before the draft is out of the top five. I'm all for it, although Randle seems to really, really like the L.A. lifestyle.