Dabbing Kid is the hero the Spelling Bee needs
One young spectator is stealing the show at this year's Scripps National Spelling Bee for his celebrations in the crowd. He is the younger brother of Mitchell Robson, one of the finalists, and he hits the dab each time big bro spells a word correctly. The first one came after the proper spelling of "nagelfluh." Wait for it... [video width="1280" height="720" mp4="http://kentuckysportsradio.com/wp-content/uploads/2016/05/dab10.mp4"][/video] https://twitter.com/DrewFranklinKSR/status/735880112760082432 Then, after a small panic attack, we got a second dab for "formatore":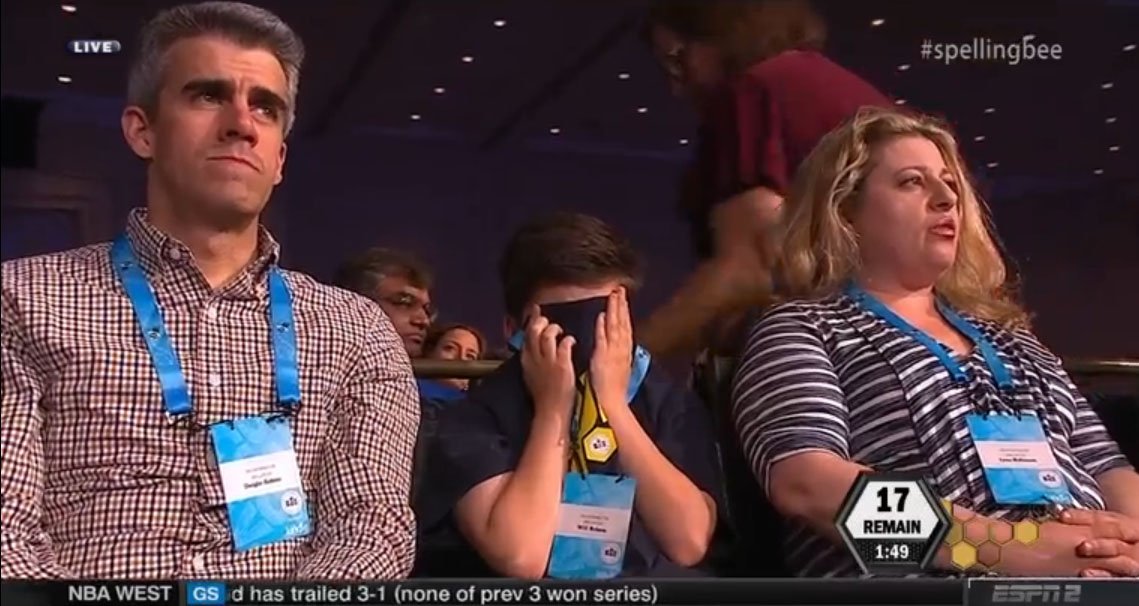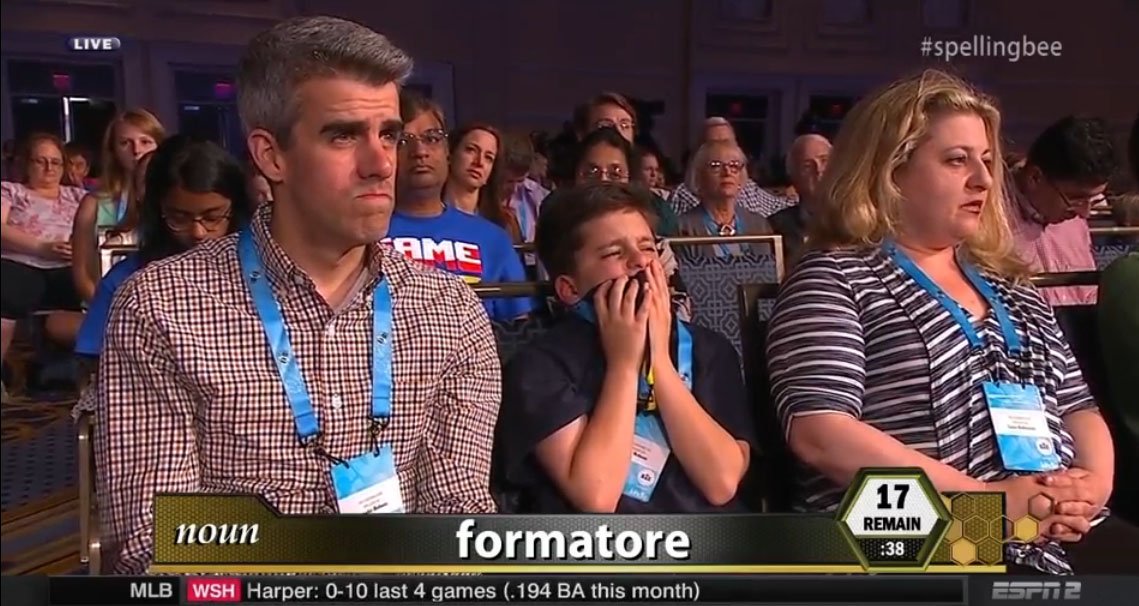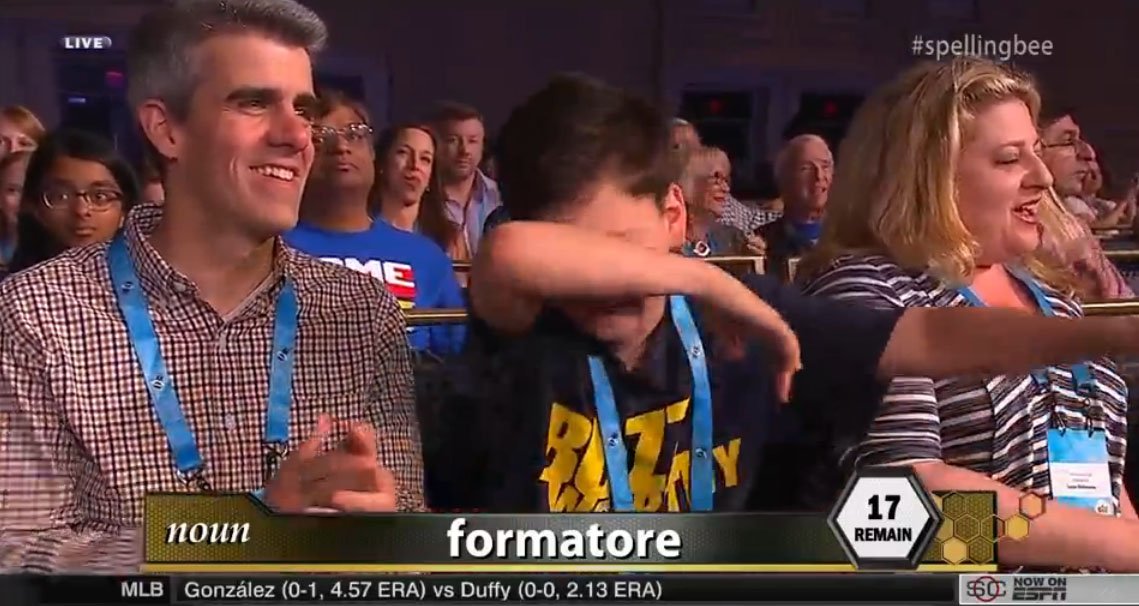 The spelling bee is lit this year.