Dakari among the best NBA prospects, according to study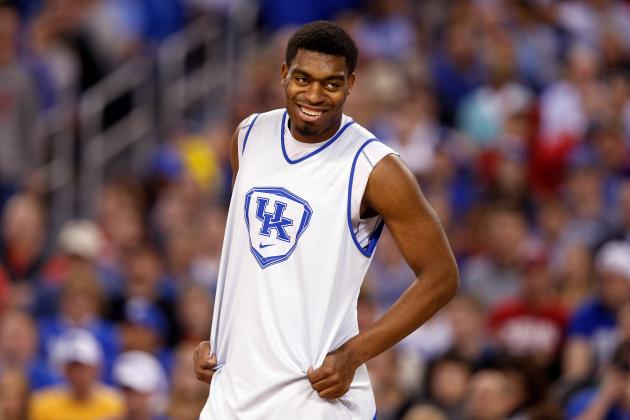 FiveThirtyEight.com is one of my favorite websites on this here internet and today it went up a couple more spots in the Drew Franklin Website Power Rankings. Why, you ask? Because the site, known for its in-depth statistical analysis,
projected the top 50 players
in this year's NBA draft class and five of the top ten are Wildcats, with all seven UK entrants in the top 25. The most surprising:
Dakari Johnson at No. 6
. That's right... SIXTH.
FiveThirtyEight used several factors to determine NBA potential -- all of this is wayyyyy over my head -- to
project each prospect's plus/minus for their second through fifth years in the NBA
. In Dakari's case, the study determined he has a very slim chance of becoming a star (2.1%) but also a slim chance he will be a bust (19.4). There is a 36.8% chance he is a starter in the league, the eighth highest percentage among all prospects. Check out the projections for the other Wildcats and the top 50 draft entrants in the link below.
[Projecting The Top 50 Players In The 2015 NBA Draft Class]