WATCH: Dancing Mark Stoops Returned for Missouri Victory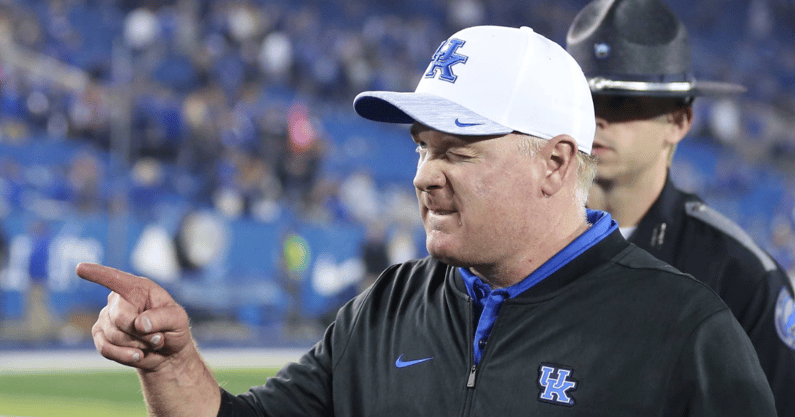 The KyWildcatsTV crew is taking the BBN behind the scenes for another year of excellent cinematic recaps of Kentucky football wins. Following the first SEC win of the 2021 season, Dancing Mark Stoops returned to the postgame locker room.
Stoops' celebrations gained notoriety when the Wildcats defeated Missouri in 2018. The UK head coach leapt into the crowd and shattered a ceiling tile after the walk-off win. Since then he's shown off his dance moves more and more, most recently busting a move after the Gator Bowl win. Saturday night Stoops busted out his signature moves again after the 35-28 win, the Wildcats' sixth in the last seven meetings vs. Mizzou.
Stay for the laughs, but you should come for the high octane energy on the sidelines before and during the game. If Josh Paschal doesn't get you fired up, nothing will.
"I'm tired of hearing about Missouri. It's a dogfight but we own the ****ing house!"