Dane Key will announce college decision on Oct. 28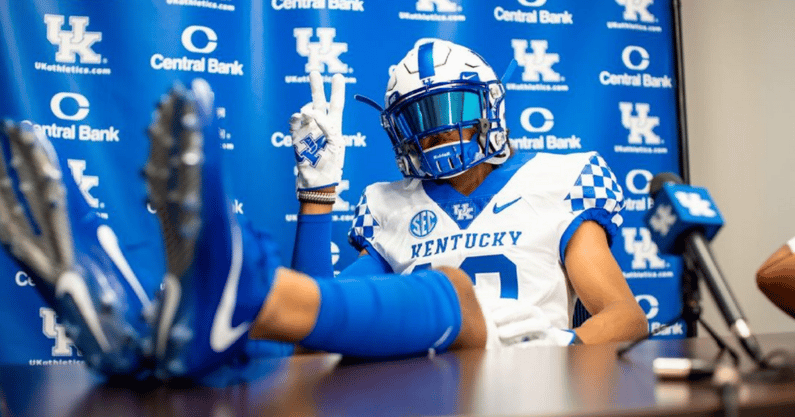 The Dane Key sweepstakes is coming to a close. The highly-touted four-star wide receiver from Frederick Douglass High School in Lexington, KY, will make his college decision on Thursday, Oct. 28.
Key announced the news on Friday afternoon through Twitter.
As many of the loyal KSR readers and listeners already know, Key has been on the radar for Kentucky Football for years now. The 6-foot-2 senior pass-catcher is a top 300 player in the entire nation and a potentially massive prospect for UK if the staff can pull it off.
It's currently down to a race between Kentucky, Michigan, and South Carolina for Key's services. He's been on official visits over the summer to all three. The native of Lexington stayed in town this past weekend for the Wildcats' upset win over the Florida Gators at Kroger Field.
Now that Kentucky has been able to produce a viable offense, the appeal of playing wide receiver under this new system is much larger than it was in previous years. Key would have a real opportunity to compete for minutes as a true freshman for a dangerous offense.
Let's hope Vince Marrow's FaceTime call to Key from the visitor's locker room in Columbia after the 'Cats beat South Carolina earlier this year was enough to keep him home.