Shane Beamer learned important recruiting lesson from Dane Key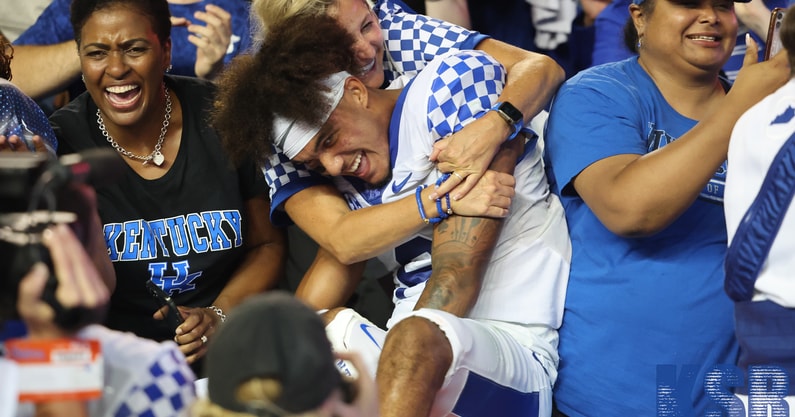 Shane Beamer has been at South Carolina briefly but it did not take long for his new coaching staff to lock horns with Kentucky on the recruiting trail when the Gamecocks heavily pursued Lexington (Ky.) Frederick Douglass wideout Dane Key.
Defensive coordinator Clayton White coached Dane's older brother, Devon, at WKU, and the Gamecocks had a fresh start with new facilities to sell the blue-chip prospect. However, Vince Marrow worked very hard to keep Key home, and the allure of playing in Kentucky's new NFL offense was a big selling point for the Cats.
As decision time neared during the 2021 football season, there was a critical moment in the recruitment that revealed where Key was leaning. Last October, Beamer learned an important recruiting lesson.
"Dane Key we tried to recruit here last year," Beamer told reporters on Tuesday. "Felt like we had a good opportunity until I got word that when Kentucky beat Florida last year that Dane's mom was at the game and leaped over the wall and like broke her foot or something storming the field after Kentucky beat Florida."
"So I felt like we had a pretty good chance. But note to self — when a recruit's mom injures a foot storming the field you're probably not going to get that guy at your school."
Shortly after that incident, Key announced that he would be making his college decision in a few weeks. Live from his high school, the star wideout picked Kentucky over South Carolina and Michigan.
If a recruit's mom is celebrating hard on another campus, odds are that recruitment is over. What a sport college football is.