Darius Miller is a German Basketball Champion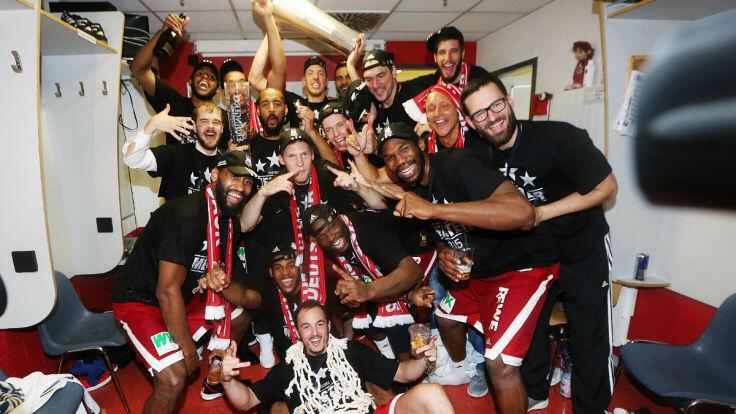 Congratulations to Darius Miller, who has another championship to add to his resume.
Miller scored twelve points and dished out two assists in Brose Baskets' 88-84 win over Bayern Munich in Game 5 of the finals of the Beko BBL, the top pro basketball league in Germany. Miller averaged 12.4 points and 3.4 assists in the finals and had a season-high 21 points in Game 4. If you're keeping track, Miller now has a Sweet Sixteen championship from his days at Mason County, an NCAA Championship from 2012, and a German basketball championship. As he posted on Twitter earlier, the champion life is the only life he knows: https://twitter.com/uknum1/status/612700655543820288 How does one celebrate a German Pro Basketball championship? According to this video, by pouring a GIANT stein of beer on your coach's head, drinking from said stein in the locker room, and shaving in front of the media: https://youtu.be/D9enbwMJX9M There is a lot to love about that video. Congrats again, Darius.
[Beko BBL]