Davion Mintz the second most popular NCAA athlete on Cameo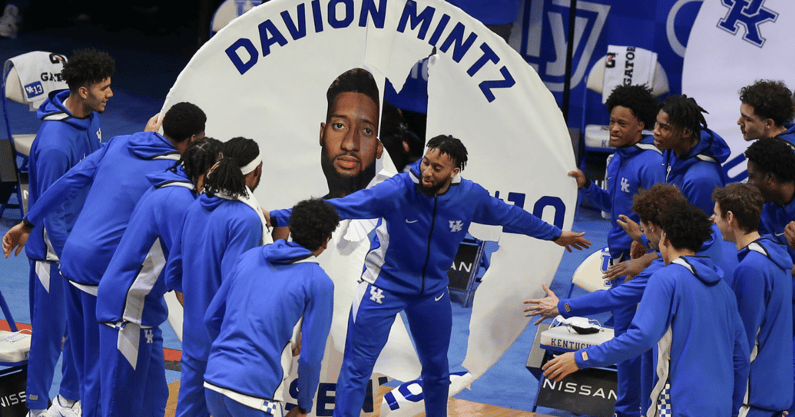 Cameo has become one of the most popular ventures for NCAA student-athletes since Name, Image, Likeness legislation went into effect this summer. Almost the entire Kentucky Basketball team is on Cameo now, delivering personalized video messages to fans across the world. Turns out one Wildcat is the second-most popular NCAA athlete on the app. Davion Mintz ranks No. 2 behind Alabama softball star Montana Fouts, a Grayson, Ky. native.
Mintz has a five-star rating on Cameo. You can get a personalized video message from him for $25.
Mintz fulfills every Cameo request
Recently, Mintz told KSR he doesn't turn down any Cameo request, no matter how strange.
"I like to have fun with it so I like when crazy stuff comes through," Mintz said. "Off the top of my head, I know one lady was asking me to threaten her child that he couldn't come to the games anymore and she gave me permission to whoop him if he wasn't doing his homework and stuff like that. Or if he didn't behave. I get a lot of birthday shoutouts besides that man. It's a lot of fun for sure."