<del>Day 1</del> Day 2 at the SEC Tournament We're courtside for the afternoon session of basketball at the 2013 SEC Tournament in the city of country music and hot chicken.  The KSR crew set up shop in the Hawgs Illustrated and Arkansas News Bureau seats for a running diary of the first two games of the day.  Arkansas and Georgia just tipped off in the Thursday opener and the crowd is electric -- that's a lie -- in Bridgestone Arena for some good ol' SEC basketball. Join us as we write whatever comes to mind during these first two games...  
(2:12 p.m.) Mrs. Tyler:
LSU wins 68-63! Buh-bye Georgia. We'll be starting a new thread for the Tennessee/Mississippi State game in just a minute.  
(2:05 p.m.) Drew: 
Kentavious Caldwell-Pope is keeping Georgia in this game.  He currently has 32 of the Bulldogs' 61 points.  It's a two-point game with a minute left.  
(2:03 p.m.) Drew: 
Matt is taking photos underwater, apparently.  
(2:01 pm) Matt
: There is an old saying that goes "hell hath on fury like a woman scorned." And I am reminded of this each and every year at the SEC Tournament, when the various SEC dance teams arrive to place their wrath upon each other. Without question,
there are no more catty group of women than one dance team watching another dance team perform.
They snicker at the choreography, critique the makeup jobs and mock the "not classy" outfits. It happens every year and I always look forward to it. Case in point, this year. The LSU dance team (always one of the best in SEC play, along with Mississippi State and South Carolina), was doing its cowgirl performance (I was a fan) and this was their look (from afar)
The regular cowgirl look, with a bit of a bumblebee twist (sorry about the fog on the lens...I have since cleaned it). But the Georgia dance team was having none of it...and standing five feet from us during the performance, they mocked the LSU group endlessly.
One said, "I wouldn't be caught dead in those outfits" and another said, "they dance as good as they look"...all while snickering under their breath. It was grade A cattiness and a wonder to behold. When LSU finished, the Georgia girls clapped on cure and smiled, but deep down we know they hated them and wanted them thrown off the court. Say whatever you want about trash talk on the court...the trash talk in dance team world is much worse.  
(1:57 p.m.) Drew: 
LSU leads Georgia, 63-54, in case anyone is interested. I do not fall in that category.  
(1:54 p.m.) Mrs. Tyler:
It looks like LSU will advance to play Florida tomorrow at noon central. The most interesting thing about their team to me is that after two years, the Johnny O'Bryant jokes haven't gotten old yet. Maybe it's because we're so close to St. Patrick's day? Either way, the fighting Kentavious Caldwell-Popes are headed back to Athens, which has made the band geeks seriously depressed.  
(1:43 pm) Matt
: It really is embarrassing that we lost to this Georgia team. They are terrible...I know they have been playing better, but the Cats should have absolutely destroyed those guys...and they got out-physicaled and outplayed. Beating Florida helped a lot, but the memories of that Thursday night game still sting.
(1:30 p.m.) Mrs. Tyler:
Shannon Spake is sitting in front of us, which has reduced Drew to one syllable words and googly eyes. She left to go film a segment for ESPN, and before she went, turned and smiled at us and said she'd be right back. Drew and the guy next to him are still recovering.  
(1:20 p.m.) Drew: 
Let's play a fun game of "Which One Is Johnny O'Bryant?"
  You get two guesses!  
(1:16 p.m.) Mrs. Tyler:
I can't believe we lost to a Georgia team that is currently losing to LSU by 21 points. Yeesh.
1:10 pm Matt
: One of my favorite parts of being in the arena for these early games (and it certainly isn't seeing the games) is running into our friend Barry Booker. The pic above shows Booker getting ready for his halftime work. We met the Book man eight years ago at the SEC and have been friends ever since. He watched the site grow and has always been available over the years. He also survived the most awkward encounter with a KSR member when he met my friend Corey saw him for the first time. Corey heard the Book Man talk about Lamar Alexander and being a Republican. Corey then looked at him (a man he didn't know) and said, "you are a Republican? Don't you know you are black?" The room got quite awkward as we all wondered what Booker would do, but he handled it with class, inspecting his hand and saying, "really...I had never noticed." That is when I knew the Book man was awesome...even though he did play for Vandy.  
(1:00 p.m.) Drew: 
 Some media member just tackled Tyler and me with his ass.  This media seating makes us a tight-knit group.  It's like going through a jungle gym to get to these seats, that aren't ours.  
(12:59 p.m.) Drew: 
Can we get a KSR comments section round of applause for Geert Hammink?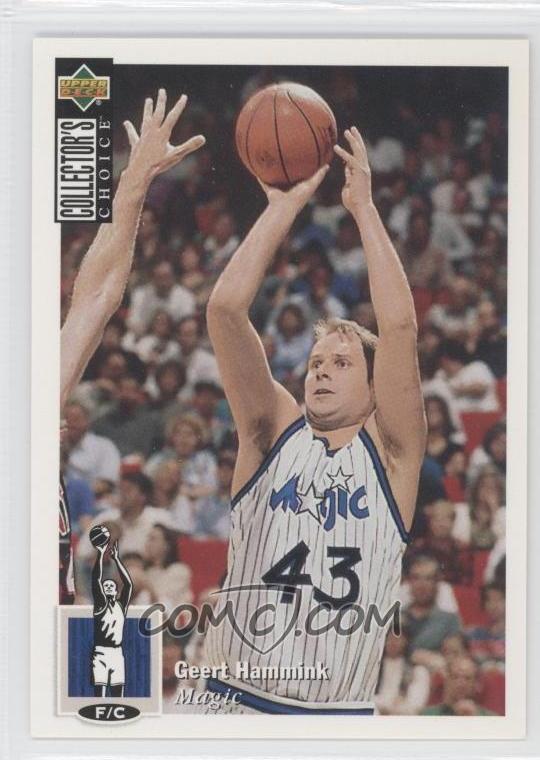 Hammink is LSU's 2013 SEC Legend.  Hooray.  
(12:57 p.m.) Mrs. Tyler:
Our current view:
Don't say I never give you guys anything.
(12:48 p.m.) Mrs. Tyler:
The Georgia pep band is RUTHLESS in their cheers this afternoon. Perhaps overcompensating for their lack of fans in the stands, the band geeks routinely stand and hurl insults at the LSU team, including "Your parents don't even love you!" Harsh.  
(12:42 p.m.) Drew: 
There have been many terrible ideas over the years -- the solar powered night light, submarine screen door, and Louisville basketball trophy case are a few that come to mind -- but no idea in the history of ever is as bad as the one Matt and I made just over an hour ago.  For reasons no one will truly understand, Matt suggested we eat lunch at 400 Degrees Hot Chicken in Nashville prior to coming to the arena. You feel our pain already, I know. The chicken comes in 0 degrees, 100 degrees, 200 degrees and 400 degrees, with 400 degrees being hotter than Tom Crean in a Jordan Hulls blowup doll factory.  Matt, being the overachiever he is, went with the 400 degrees option.  I, knowing my stomach and the cleanliness of the media room restroom, went with the 100 degrees.  Both ends of the spectrum have us sweating grease bullets and popping Altoids like tropical Skittles on press row. Sorry, Tyler.  
(12:38 p.m.) Mrs. Tyler:
I'll be honest, I'm focusing more on the pep band and dance team than the game right now. Is that because LSU is currently up by 12 and things are a bit slow? Yes, but I'm also very distracted by the Georgia pep band and dance team, who are directly in front of us. With few Georgia fans here, it's up to the pep band to cheer, and it's a little sad and hilarious. They just did this cheer: "You ain't got no suitcase but you travel, you travel." Wow. Also, I miss Trent Johnson's sweater vests.  
(12:37 p.m.) Matt
: After spending a good deal of time watching the SEC gutter-dwellers yesterday, today is a step up in game quality. Currently we are sitting courtside for Georgia and LSU, hoping that
no one will notice that we don't have assigned seats
. Currently we are sitting in the Arkansas media seats (I am a member of the Arkansas News Bureau) and hoping that no one makes us move. I always enjoy these Thursday day sessions because it is packed with more UK fans than any other team. There are small pockets of Orange in the building, but the Cats' presence is the greatest, followed by the ego of Doug Shows, who is officiating this game. Most importantly, we are doing an OLD SCHOOL KSR RUNNING DIARY, which was one of the first parts of coverage that KSR did in its formative years. All in all, I promise mirth, hilarity and pictures of silly looking band members that are everywhere.  
(12:29 p.m.) Mrs. Tyler:
Does anyone want some Golden Flake?
(12:27 p.m.)  Drew:  
Until I walked in and saw LSU and Georgia on the court, I had no clue who was playing today.  This should be a lot of fun.