Deadspin takes a shot at our boy Forde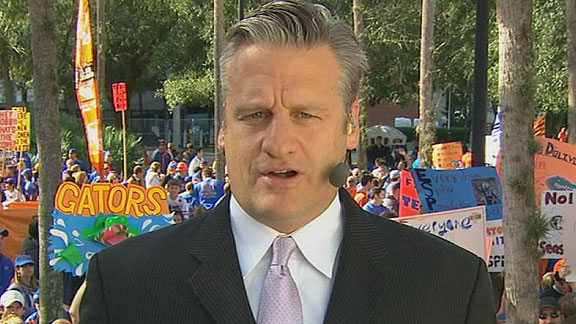 I haven't gotten around to reading Pat Forde's latest piece on Urban Meyer (or any of Forde's work for that matter) because I've been extremely busy doing things like not reading Pat Forde's work, ever.  But the fine gentlemen over at Deadspin.com seem to be big fans of the Louisville based ESPN writer as evident by a post today on their site.  
Deadspin called out Forde for criticizing Urban Meyer's decision
:
It's the good fortune of sportswriters that when they leave, say, the Louisville Courier-Journal for, say, ESPN.com, no one bothers to muse about where their families rank in their hierarchy of needs.
Forde pretty much said Urban Meyer is a con man and a diva if he does anything other than going to his daughter's volleyball games.  And Deadspin called him out on it.  NERD FIGHT!!!!!
Deadspin:
Last Night's Winner: Pat Forde's Hierarchy Of Urban Meyer's Needs
Forde: 
Cute Fluffy Himalayan Cat with Yarn
(a lot more entertaining)