DeCarlos Nicholson, Top-Ranked JUCO Cornerback, Commits to Kentucky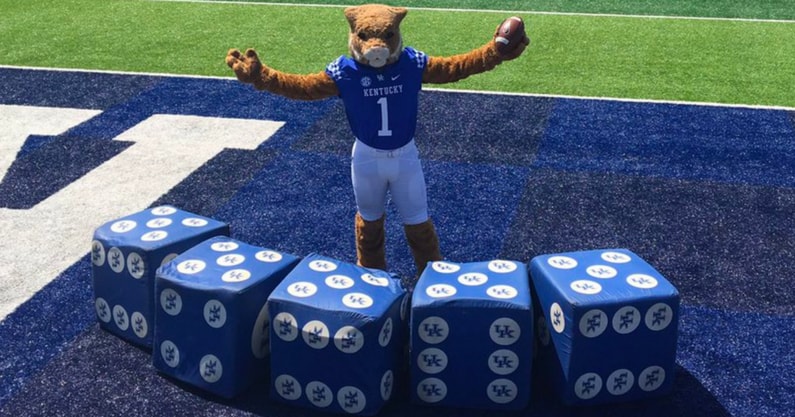 Kentucky wrapped up a significant recruiting weekend in Lexington with a big-time commitment. Following an official visit, DeCarlos Nicholson announced he has committed to Kentucky.
A three-star recruit, Nicholson is ranked by 247 Sports as the No. 1 junior college cornerback in America. He is the fifth-ranked overall JUCO prospect in the country according to the 247 Sports Composite Rankings.
Nicholson fits the build of Stoops defensive backs. A 6-foot-3, 200-pound athlete, new secondary coach Chris Collins served as his primary recruiter. Previously committed to Mississippi State, he chose the Wildcats over the Bulldogs, Florida State and Baylor, among others. He is the the 13th player to join the Wildcats' 2022 recruiting class.
Nicholson previously played quarterback at Mississippi Gulf Coast Community College before switching to cornerback. His athleticism jumps off the page in old highlights.
Here are just a few clips of some of Nicholson's work at cornerback.