DeMarcus Cousins Dominates Serbia to Earn a Gold Medal
[caption id="" align="alignnone" width="1200"]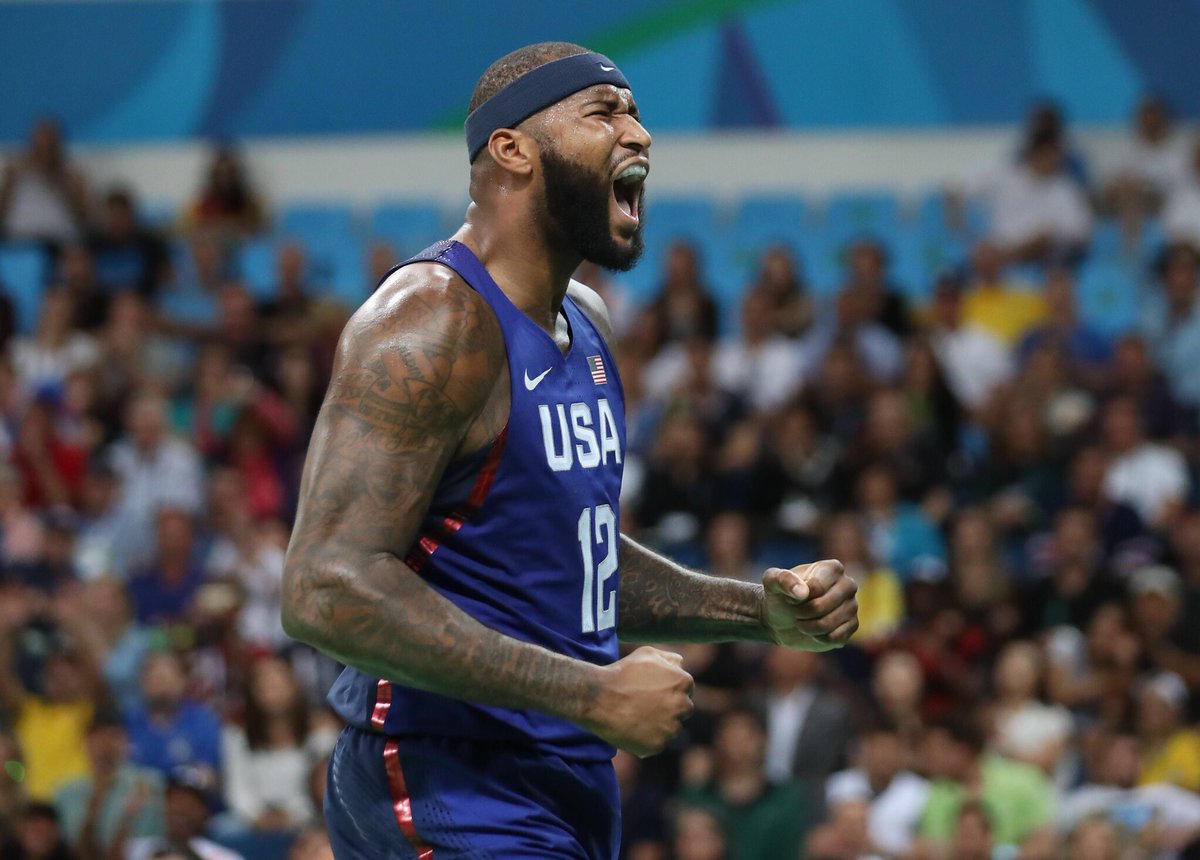 @PlayersTribune
[/caption] DeMarcus Cousins sent a message to Serbia -- don't mess with me. The home country of Kings general manager Vlade Divac, Cousins abused the Serbs from the start.  He had a double-double before halftime with 11 points and 12 rebounds, compared to only 16 rebounds the Serbs could corral in the opening half. Cousins finished his final game in Rio with
13 points, 15 rebounds, 2 assists
and one exclamation point.
Lowry with the beautiful dish to Boogie. Let's bring home the Gold. pic.twitter.com/q65pUj95tl

– Basketball Society (@BBallSociety_) August 21, 2016
The 96-66 win over Serbia is the largest margin of victory in the gold medal game since the Dream Taam's 32-point win in 1992.  For much of the second half, they had a chance to touch the record set by Rupp's Fabulous Five, who took gold at the London Olympics in 1948 with a 44-point victory. Boogie is the tenth former Wildcat to receive an Olympic gold medal, joining elite company: Anthony Davis, Tayshaun Prince, Adrian Smith, Billy Evans and The Fabulous Five of Wah Wah Jones, Ralph Beard, Alex Groza, Cliff Barker and Kenny Rollins.
* Sam Bowie was awarded a gold medal by the President after the U.S. boycotted the 1980 games in Moscow.