DeMarcus Cousins plans to sign with Milwaukee Bucks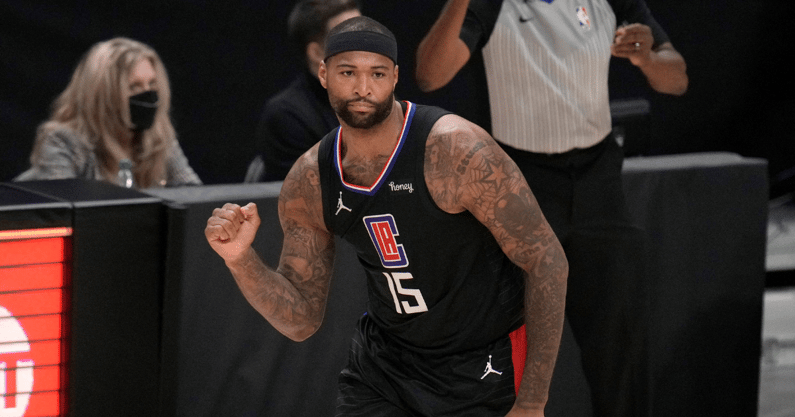 Boogie is heading back to an NBA roster. On Sunday afternoon, ESPN's Adrian Wojnarowski first reported that free agent and former Kentucky Wildcat, DeMarcus Cousins, is signing a one-year deal with the defending champion Milwaukee Bucks. Woj reports the contract will be non-guaranteed.
Financial terms of the deal have not been disclosed, but assuming Cousins is signing the minimum, he's set to roughly $2 million as a 10-year veteran.
Cousins, 31, was unsigned to begin the 2021-22 season before the Bucks picked him up. He finished the previous season with the Los Angeles Clippers after beginning the year with the Houston Rockets. Throughout 2020-21, Cousins averaged 8.9 points and 6.4 rebounds on 42.6 percent shooting across 41 games for the Clippers and Rockets.
Milwaukee, which won the 2021 NBA Finals after beating the Phoenix Suns in six games, currently sits in the Eastern Conference's fifth place with a 12-8 record. The Bucks have been without starting center Brook Lopez since the first game of the season due to a back injury, leaving a big hole at the rim on both ends of the floor. Adding a four-time All-Star in Cousins to the backline will bring a necessary big body down low.
Good to have you back, Boogie!