DeMarcus Cousins Signs Deal With Puma
[caption id="attachment_244349" align="aligncenter" width="600"] @NBCSWarriors[/caption] And Puma adds another one... Following in the path of fellow Kentucky alum, 
Kevin Knox,
 Golden State Warriors center
DeMarcus Cousins
has also signed a multiyear endorsement deal with Puma, according to Shams Charania.
Sources: Golden State Warriors All-Star DeMarcus Cousins has signed a multiyear endorsement deal with Puma. Cousins had been endorsed by Nike.

— Shams Charania (@ShamsCharania) October 4, 2018
If you somehow haven't heard, Cousins tore his Achilles during the closing seconds of a game in late January against the Houston Rockets. His timetable to return is currently still up in the air, but as a new member of the defending world champions, he can take all the time he needs in order to return to full strength. As for Puma, this is a major signing for them as they try to make a comeback in the realm of basketball. While big men are somewhat notorious for being more difficult to market as opposed to wings and guards, signing a four-time All-Star who is still technically in the prime of his career is going to bring some positive attention to the brand. Adding Cousins to their roster, Puma
has now signed Knox
, DeAndre Ayton, Marvin Bagley, Michael Porter Jr., Zhaire Smith, Terry Rozier, and Rudy Gay. To me, bringing in Cousins is easily their biggest get yet. Signing a bunch of the fresh batch of rookies is more of an investment than anything - and in some ways, it is with Cousins, too - but there's already an established track record for the former Kentucky star. His past All-Star appearances and personal accolades immediately make him the most high-profile basketball player that Puma has signed yet. Cousins is not a player that ignores the limelight. His bravado, confidence, and personality make him a fan favorite for whoever he plays for (unless you're the Sacramento Kings front office). Marketing him and plastering his face all over social media and advertisements shouldn't be a difficult task. Putting out a shoe under his name that people will actually want to buy is the challenge. I'll be one of the first to check out the lead edition of the "Boogie I" or whatever they end of calling it. I just hope they look better than these hiking boots Shaquille O'Neal put out during his playing days as a member of Reebok.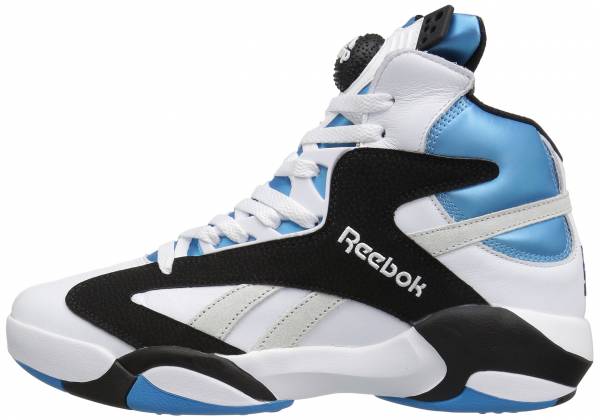 Disgusting.