Derek Willis signs with German pro team
Derek Willis is headed back to Germany. The former Cat just signed a two-year contract with Ratiopharm Ulm in the Basketball Bundesliga, Germany's pro league.
Last year, Willis played for fellow German club BG Göttingen, averaging 12 points and 5 rebounds. This summer, he played for the Phoenix Suns in the NBA Summer League, averaging 6.7 points and 3.0 rebounds in 16.5 minutes per game.
I always love learning about overseas teams, so what can Derek and his wife Keely expect out of their new home? Here's Ratiopharm Arena, which seats 6,200: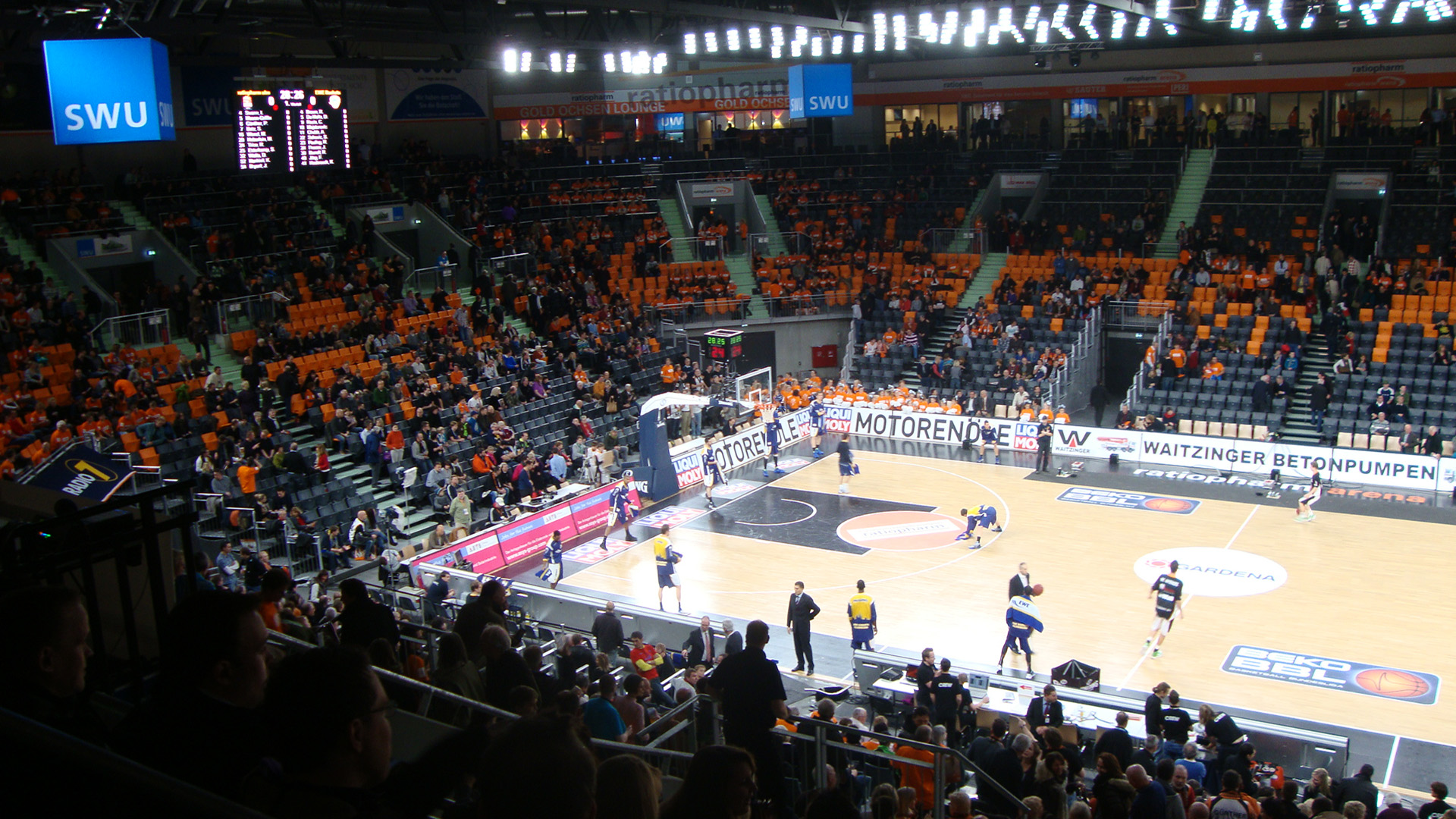 Their club band is Fättes Blech:
https://youtu.be/r9chOYbcX8s
And their mascot is Spass the rabbit:
Ulm itself is beautiful (coincidentally, I stayed there for a few nights in college with a friend's sister and her boyfriend, who played for the pro team). The downtown is dominated by Ulm Minster, a Gothic cathedral with the tallest steeple in the world (529.95 feet):
Ulm is also the birthplace of Albert Einstein. You can see this memorial to him downtown:
Neat. Congrats, Derek!
[mobile_ad]
Discuss This Article
Comments have moved.
Join the conversation and talk about this article and all things Kentucky Sports in the new KSR Message Board.
KSBoard