DeSales' Sunday Morning Wakeup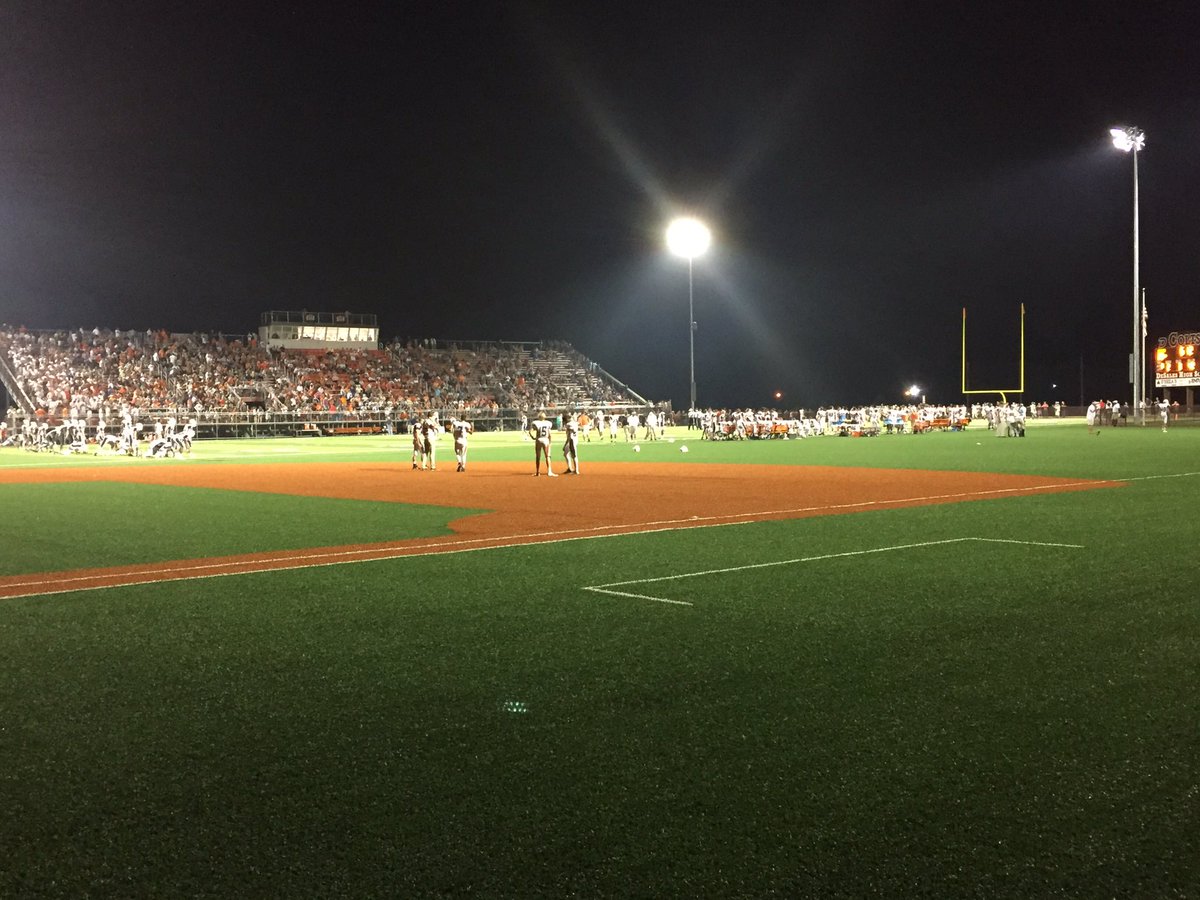 In 2007 my eyes were wide when I walked into the Manual Stadium locker room.  For the first time that I could remember, DeSales had one place to play home games.  Even though it wasn't on campus, playing at one place, an historic place, instead of alternating between Doss, Iroquois or Southern for home games, was a big deal.  When my DeSales Colts played the first on-campus home game in 60 years, it was a big deal. While most readers couldn't give a damn about a new high school football stadium, most readers didn't spend their summers flipping tires and circuit training in the parking lot because there wasn't enough room in the weight room/locker room. When I chose to attend DeSales instead of St. X, I turned down a school with a brand new facility and multiple state championships, for a school that almost closed a few years earlier that had only played in one state championship.  Before I left, we played for a state championship.  Six years later, we have two titles and a football stadium. For my small south end community, Friday night was a special, emotional experience.  Place means so much in the game of football.  The atmosphere and environment under the Friday Night Lights are unlike anything I've ever experienced.  Now, we have a place to call home.
The Football Team has a Day Off
Yesterday was the Cats' final Saturday scrimmage of the preseason.  With less than two weeks until kickoff, yesterday likely solidified spots on the depth chart.  Today they'll have a day to let their bodies rest before Southern Miss prep begins. Mark Stoops will tell us what he saw on film tomorrow.  Until then,
check out Kindsey's practice report
.
Boogie Goes for Gold
DeMarcus Cousins is one win away from standing atop the Olympic podium with a gold medal around his neck while The Star Spangled Banner fills the arena.  It will be a surreal moment for the former Wildcat, but first, they have to win.  Team USA takes on Serbia at 2:45 on NBC. After two long weeks, the Rio Olympics are finally over.  The Closing Ceremonies air tonight at 7:00.  To be fair, I've never watched a closing ceremony, so I don't really know what happens, but I'm sure it's fascinating.
The State Fair is Going Strong
[caption id="attachment_204942" align="alignnone" width="530"]
The Krispy Kreme Philly Cheesesteak, via IgersLouisville.[/caption] It's Military Day at the Kentucky Fair and Exposition Center.  With a military ID, all active duty and veteran military personnel and their families get in free until 5:00 p.m. and pay only $10 for a Midway wristband. After eating a corndog and seeing the pigs, stick around for a performance from the Oak Ridge Boys at Old Cardinal Stadium.
Ryan Lemond's Birthday Party was LIT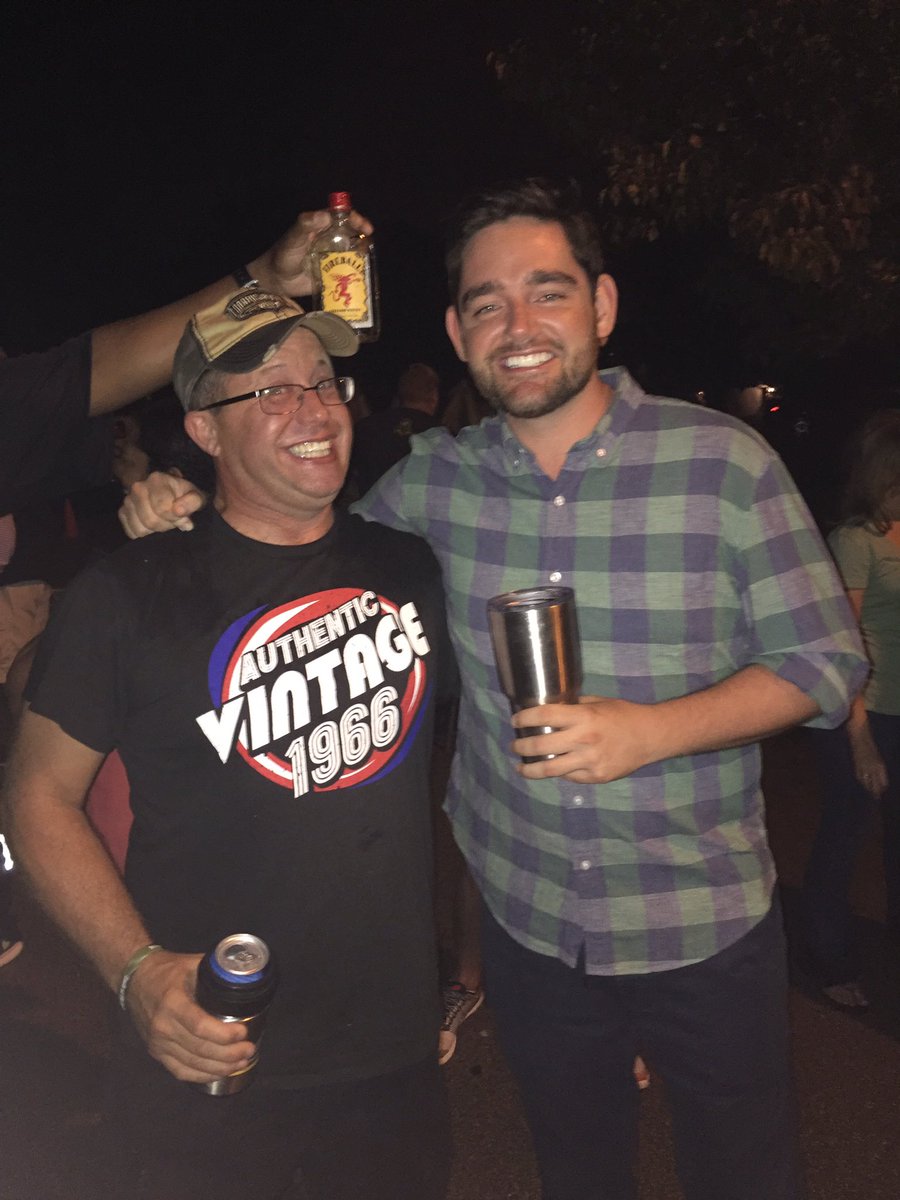 Finish Watching "Last Chance U"
[caption id="" align="alignnone" width="1280"]
The time Za'Darius Smith killed a guy while playing for EMCC.[/caption] Tomorrow spoilers are free game on KSR.  Matt will discuss the Netflix documentary on East Mississippi Community College in depth. I still have two to go.  I'm going to be honest -- zero things from this show have shocked me.  There's some stuff that would WOW many, but if you've ever spent significant time around a football program, you'll play with players from a difficult background, you'll experience a crazy, cussing coach.  What makes this doc great is that it packages it all into one season for the public to understand football's harsh reality. If I have any takeaway before the conclusion it's this --
 discipline and mental toughness is the most important part of playing football
, and nothing is more difficult than coaching it.  That's why Mark Stoops has struggled early in his head coaching career. A head coach can only control so much.  You need strong assistants to instill discipline and I don't know if there was enough of that before Eddie Gran arrived.  Now that Gran's on campus, I'm excited to see this team take the next step. If you don't want to wait until tomorrow to get your fix, listen to
The Matt Jones Podcast on "Last Chance U" with Brittany Wagner
.