Devin Booker spends the day with Best Buddies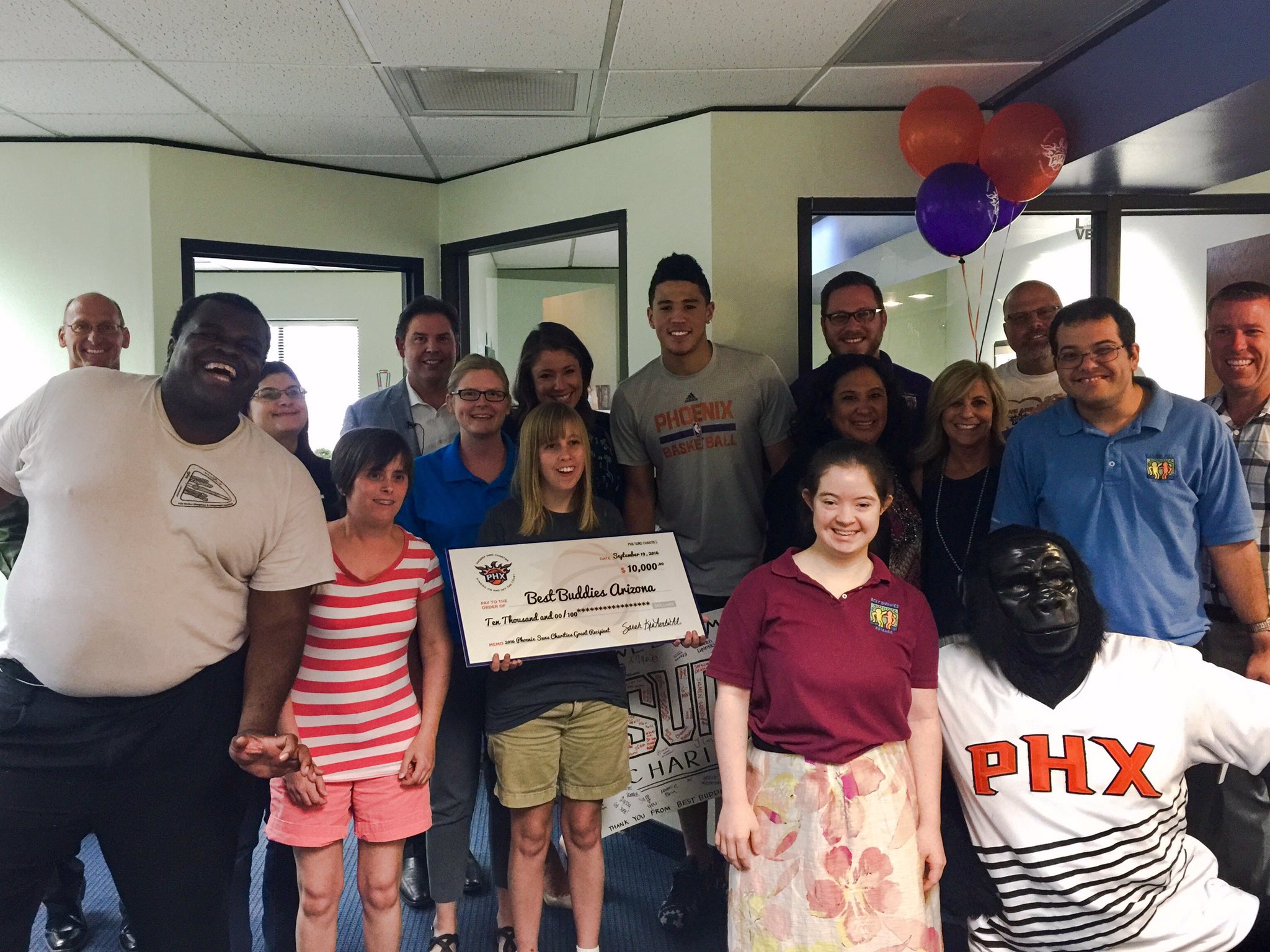 When he's not becoming the third youngest player in NBA history to score 30 points in a game, and the fourth youngest player in NBA history to score over 1,000 points in a season,
Devin Booker
is putting in work off the court. Yesterday afternoon,
Booker spent the evening with Best Buddies
as part of the Suns Charities Week of Service, where he met and hung out with an awesome group of individuals with intellectual and developmental disabilities in the Phoenix, Arizona community.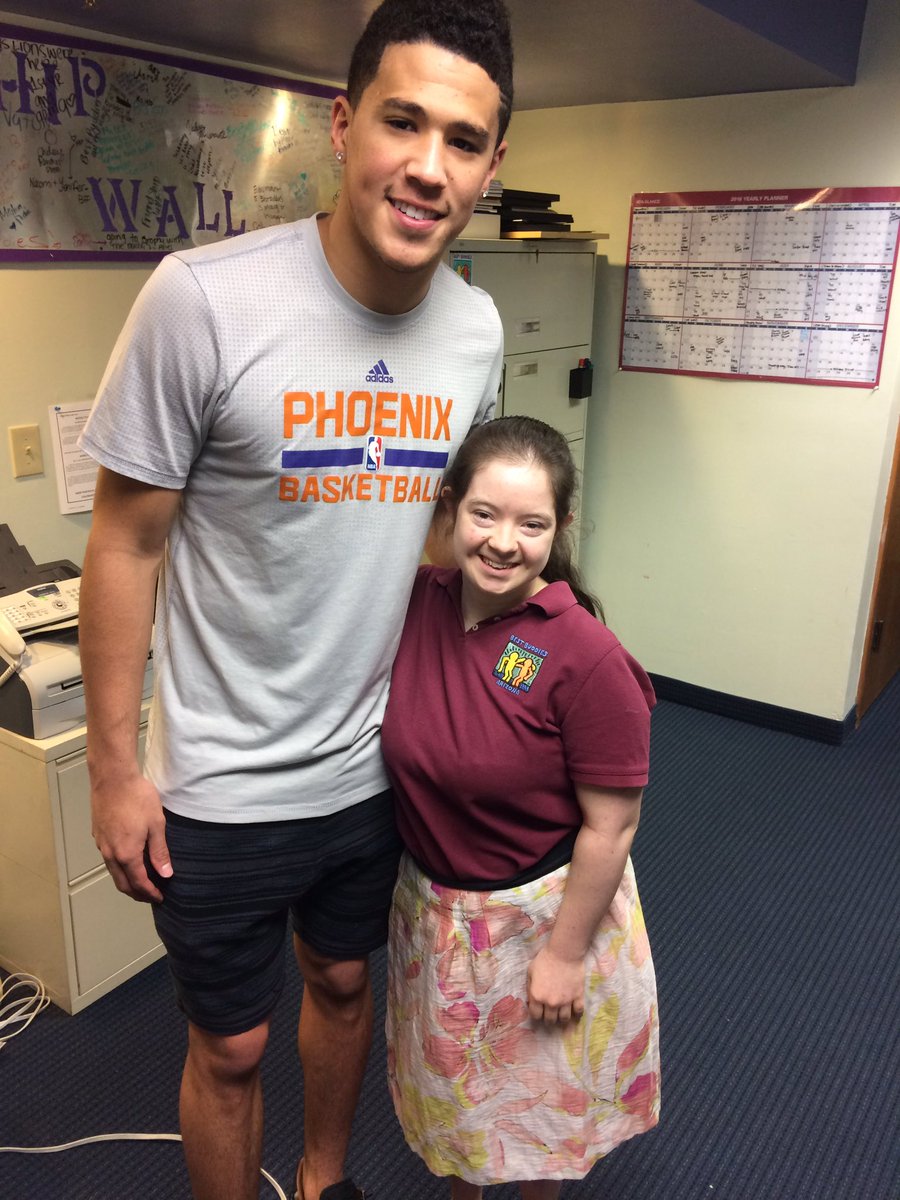 Best Buddies is an organization dedicated to the inclusion of those with and without intellectual and developmental disabilities, to give everyone a chance at making life long friendships regardless of what limitations you may have. On top of promoting one-to-one friendships of those with and without disabilities, Best Buddies provides opportunities for integrated employment and leadership development. There are Best Buddies programs in 50 countries worldwide, nearly every state in the US, and 18 programs in the state of Kentucky,
including one at the University of Kentucky
. Not only did the former Wildcat spend the afternoon with some awesome individuals, he and the Phoenix Suns also donated
$10,000
 to help support Best Buddies and promote the spread of these school programs throughout the state of Arizona.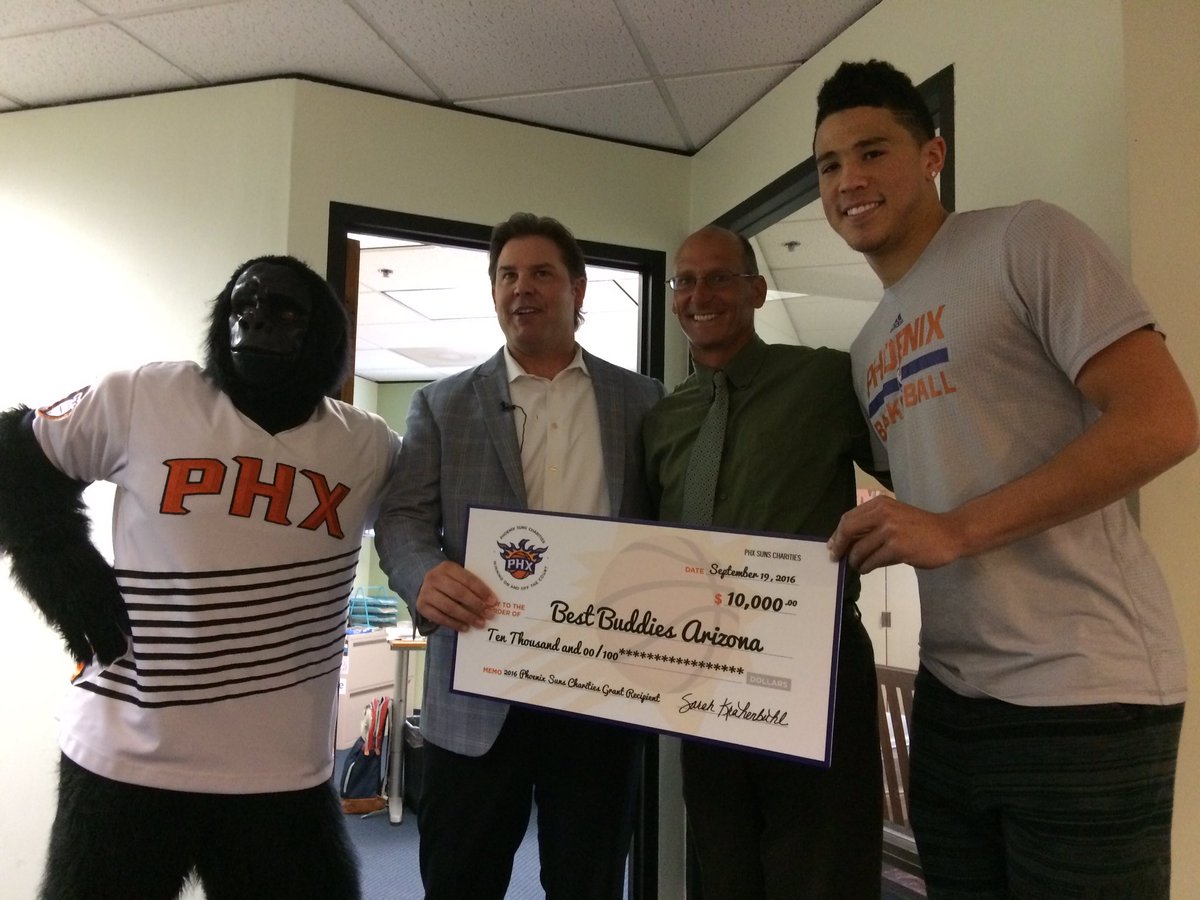 As a UK student who is an active participant of Best Buddies and has seen the impact this unbelievable organization makes on individuals with disabilities first hand, there aren't many things that make me happier than this. Let's be real here, if you were the parent of a top level recruit coming out of high school, give me one valid explanation why anyone in their right mind wouldn't send that prospect to UK? You have one of the best, if not the best shot to win a championship in college, develop as both players and individuals, and you get the best shot at making it in the league. You're taught to give back to the community and become the best version of yourself.
No one else does it like UK.
Booker's involvement with Best Buddies, DeMarcus Cousins' yearly Christmas giveaways, John Wall's countless donations to charities and those less fortunate, Brandon Knight's back-to-school giveaways, etc.
Calipari not only creates first class athletes, but first class, selfless people. 
.@DevinBook with the shoutout to @SunsCharities and @BestBuddiesAZ! Great start to our @IASISclinicPHX Week of Service! #SunsAssistpic.twitter.com/aw6on7wFHi

– Phoenix Suns (@Suns) September 19, 2016
Check out the video of the event unfolding right here:
https://www.youtube.com/watch?v=IhzVZ8M902w
Keep making the BBN proud, Devin.