WATCH: Devin Leary throws pitch to Vince Marrow at Cincinnati Reds game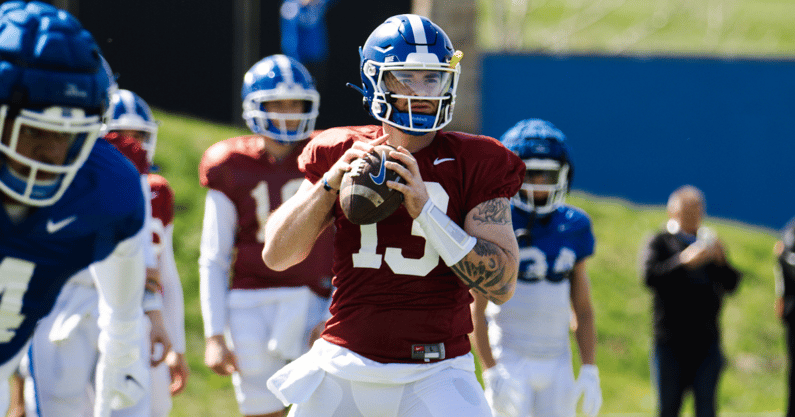 The Big Blue Nation currently has baseball fever. Kentucky baseball is hosting a regional for the first time since 2017 and has a great chance to advance to a super regional. Mark Stoops' football program is also getting in on some action on the diamond.
At Saturday's Milwaukee Brewers vs. Cincinnati Reds game at Great American Park, two Wildcats made the drive up I-75 to participate in some pregame activities. Kentucky quarterback Devin Leary delivered the first pitch to Kentucky tight ends coach Vince Marrow.
The Big Dog even took a big bow after reeling in the pitch.
In 13 short weeks, Leary will trade in a baseball for a football when the new QB1 leads the team out of the tunnel for a Week 1 contest with Ball State at Kroger Field. Expectations are high for the NC State transfer. SEC assistants believe that the super senior could make an immediate splash for Kentucky.
"If the QB transfer Devin Leary hits, they're going to be as good as they've been in recent years," one anonymous SEC coach told Athlon Sports.
Football is coming quickly, but baseball has the full attention of many in the Bluegrass. The Bat Cats are competing in the postseason and the Reds could call up future superstar Elly De La Cruz at any moment. Things are currently good on the diamond. However, that focus could quickly shift to football the closer we get to Labor Day weekend.