Dick Vitale stops by UK's Dance Blue Marathon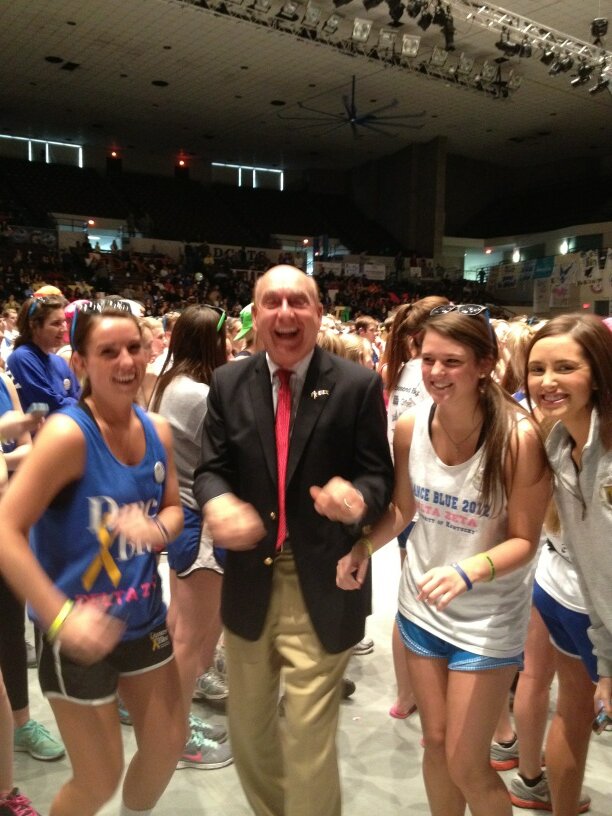 Dick Vitale, who is a huge supporter of cancer research, took a moment to stop by UK's Dance Blue event late this afternoon.
The students participating in the event are on the home stretch. Huge kudos to the students who have been at it for almost 24 hours now. Keep it up!