Dominique Hawkins hosts youth camp for EKY flood relief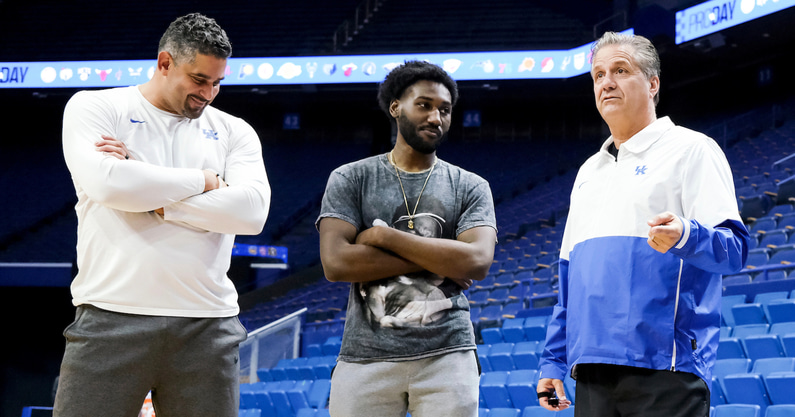 Former Kentucky guard Dominique Hawkins is hosting a youth camp to help raise money for flood victims in Eastern Kentucky.
The former Wildcat announced the Dominique Hawkins Hometown Summer Basketball Camp in Richmond, KY on Thursday, scheduled for August 12-13 at Madison Central High School. The cost is $100 per camper, with free t-shirts and prizes being distributed.
50 percent of the profit from the camp will go toward flood relief in Eastern Kentucky.
"Let's help Eastern KY out as much as possible," Hawkins announced. "We are giving 50% of the profit we make to help out with the flooding in Eastern KY area. This camp will be next Friday and Saturday at MCHS 9AM-11:30 AM. Sign up now!"
It's a complete skills two-day camp packed with individual skills training, fun competitions, and drills designed to help campers become better players. The camp will also feature competitive one-on-one and five-on-five tournaments.
Take a look below:
Interested in signing up? Reach out via email, text, or social media to receive a sign-up form:
The camp will also be allowing walk-ins to sign up by the gym lobby of Madison Central between 7:30-9:00 a.m. ET on August 12th. PayPal, checks and cash will be accepted on-site.