Drake Jackson reportedly works out for New England Patriots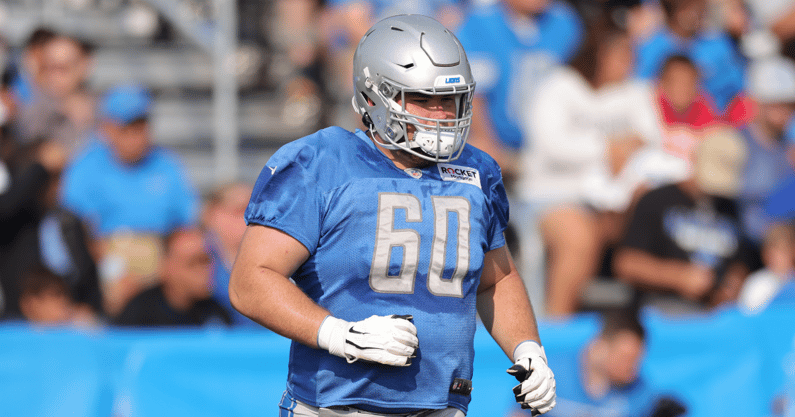 How weird would it be for Drake Jackson to snap a football to Mac Jones in an NFL game? The odds of that happening are still very small, but they're better than they were yesterday.
According to ESPN's Mike Reiss, Jackson, who went unselected during the 2021 NFL Draft, worked out for the New England Patriots on Friday. The former Kentucky Wildcat center initially signed with the Detroit Lions as a free agent back in May before being released. Jackson would then be claimed by the Houston Texans, but he was once again released soon after. He played a total of 15 offensive snaps during the preseason.
During his five years at Kentucky (where he redshirted his freshman season), Jackson quickly became one of the most influential figures behind the Big Blue Wall's identity. He amassed 47 career games played, including 44 consecutive starts at center.
As a senior in 2020, Jackson was named as a First-Team All-SEC member at center (which he also accomplished in 2019 as a junior) and was an All-American honorable mention by Phil Steele. He was also named a team captain for the entire season.
Jackson's size has always been his biggest concern heading into the next level. He clocks in at 6-foot-2 and roughly 300 pounds, which is still massive for a human being, but slightly undersized for an NFL center.
New England recently promoted rookie quarterback Mac Jones to the starting position. For those of you who remember, Jones was once a Kentucky commit before spurning the 'Cats for 'Bama, which ultimately worked out in his favor. Jones was the No. 15 overall pick in the 2021 NFL Draft by the Patriots and beat out Cam Newton for the starting role.
Jackson has to make a roster before he can even think about Jones lining up behind him during a regular-season game, but the idea is alive and well.