Early Attention from Vince Marrow Helped UK Sign All-American Darian Kinnard
[caption id="" align="alignnone" width="1066"]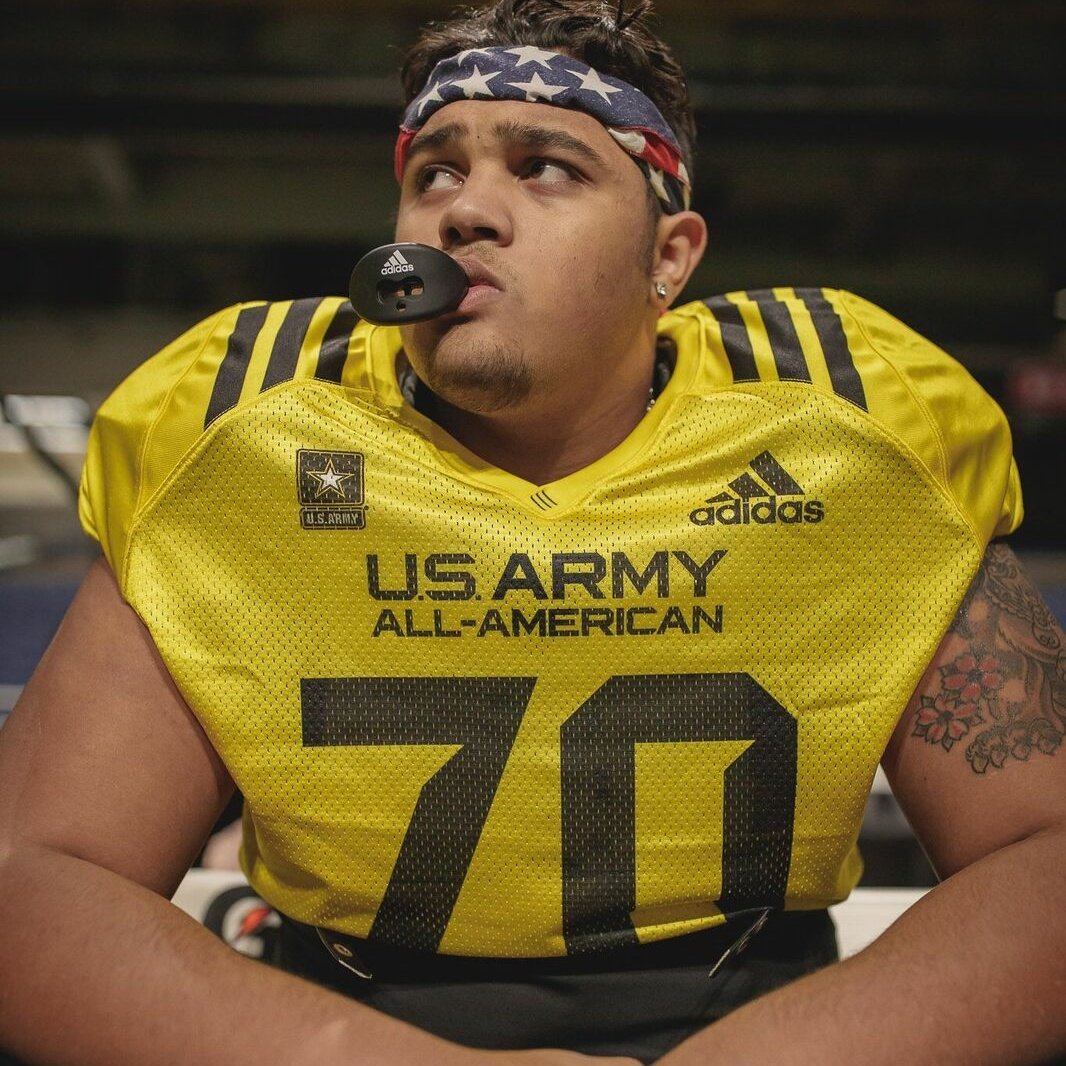 @DarianJoe
[/caption] Vince Marrow has earned a reputation for having an excellent eye for talent.  In Darian Kinnard's case, Marrow was able to sign an elite offensive tackle talent because he saw excellence well before other program's took notice. "When I first started getting recruited, Coach Marrow was like my second offer.  I was not even ranked at all," Kinnard told T.J. Walker and I on Kentucky Roll Call.  "It was really shocking to get such a big offer and not be a ranked player, but
he saw something that a lot of people didn't see.
 After Coach Marrow offered me a lot of offers started rolling in." Fresh off a performance at the U.S. Army All-American Game, the 6'7" 340-pounder from St. Ignatius High School, a national football powerhouse in Cleveland, shared how he became a Kentucky signee.  He committed to Kentucky very early in the recruiting process.  Even though many other schools tried to persuade him away from UK, Kinnard refused to rescind his word. "After I committed early, I kind of had doubts, but in the end I feel like it's going to be a great opportunity for me.  It's something that you can't just change.  
Once you have my word, I stay to my word
.  It's going to be a great opportunity.  Usually the best things in life are on the other side of fear, and I kind had some fears since I signed early, but I have a feeling it's going to be the best place for me." If you listen to the entire interview below, you'll hear Kinnard talk about his experience with the basketball team as an official visitor, why he moved from Tennessee to Cleveland, what he looks forward to at UK and much more.
You can hear T.J. and I every morning from 8:00-10:00 on 96.1 FM and 1450 AM in Louisville.  Don't live in Louisville?  Click here to find the many other ways to listen and check out all of our podcasts on SoundCloud.  
[mobile_ad]