Eat the Gators to beat the Gators... At KSBar & Grille!
The Cats will take on the Gators down in Gainesville Saturday afternoon. The weather might be slightly better down there, but the best atmosphere will be at
KSBar & Grille
right here in Lexington.
The restaurant will be serving fried gator
to kick-off what will hopefully be another big victory over Florida.
Along with the Gator (it tastes like chicken, I promise!), there are plenty of other specials for the game.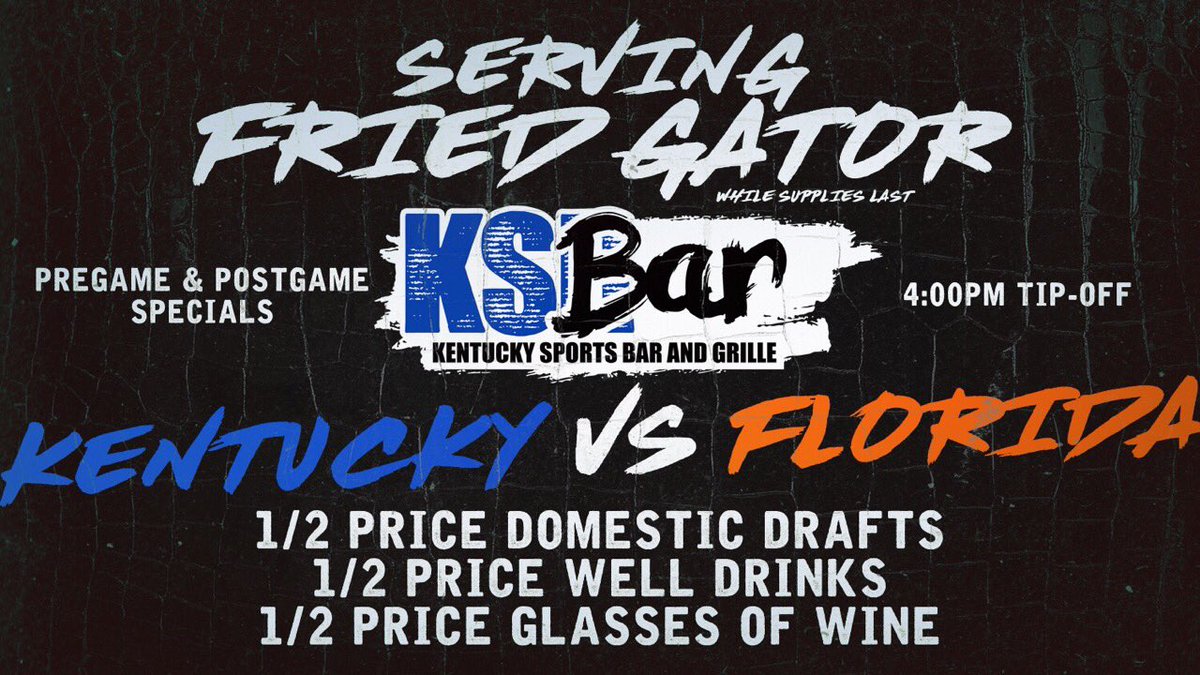 Doors open at 11 a.m. - see you there!