Elijah Sindelar decision is nearing
[caption id="" align="alignnone" width="500"]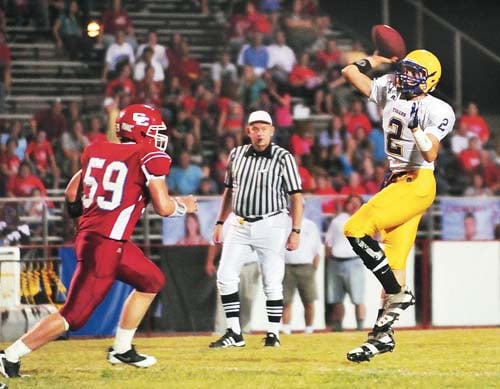 Todd Griffin / The Times Leader[/caption] A small bit of Thanksgiving news passed by without mention, but it's a big one: Caldwell County junior quarterback
Elijah Sindelar plans to make his college choice in the next few months.
Most anticipate the pro-style QB to be at the very least a four-star recruit once the class of 2015 rankings are released. He will likely challenge Drew Barker for the starting role if and when he picks the Wildcats. Sindelar told high school sportswriter Mike Fields,
"Hopefully, I'll make my decision by the end of January or the end of February."
It believed Kentucky is his favorite, but he also holds offers from Ole Miss, Toledo, and Western Kentucky, while Louisville, Ohio State, Purdue, and Tennessee are showing interest.
[Source: Fields Notes]