Enjoy the KSBar and Grille Weekend Specials!
COME AND GET IT!!! This weekend KSBar is rolling out a tasty lunchtime special. From 11 am-3 pm you can enjoy a pair of delicious chicken sandwiches (or sliders) accompanied with fries and a six-pack for only $20.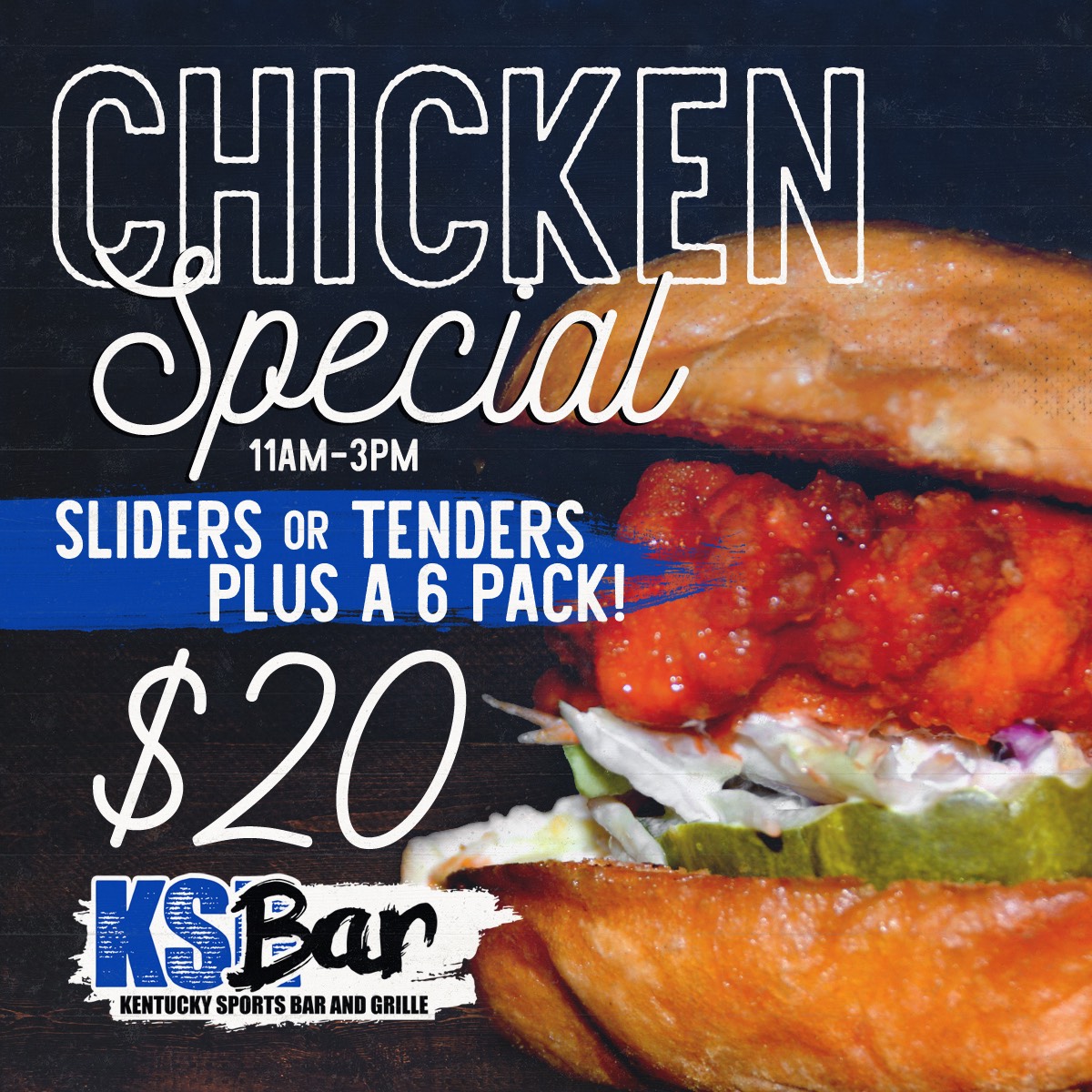 If you're late to the special, it's only $5 more after 3 pm. As a personal recommendation, I advice you to toss that sandwich in some KSBar sauce and throw on a piece of pepper jack cheese. You will not regret it. If you're in the mood for something a little heartier, we still have the prime rib family special available for dinner. The meal includes prime rib, mashed potatoes with gravy, your choice of a family-sized side 
and 
cornbread!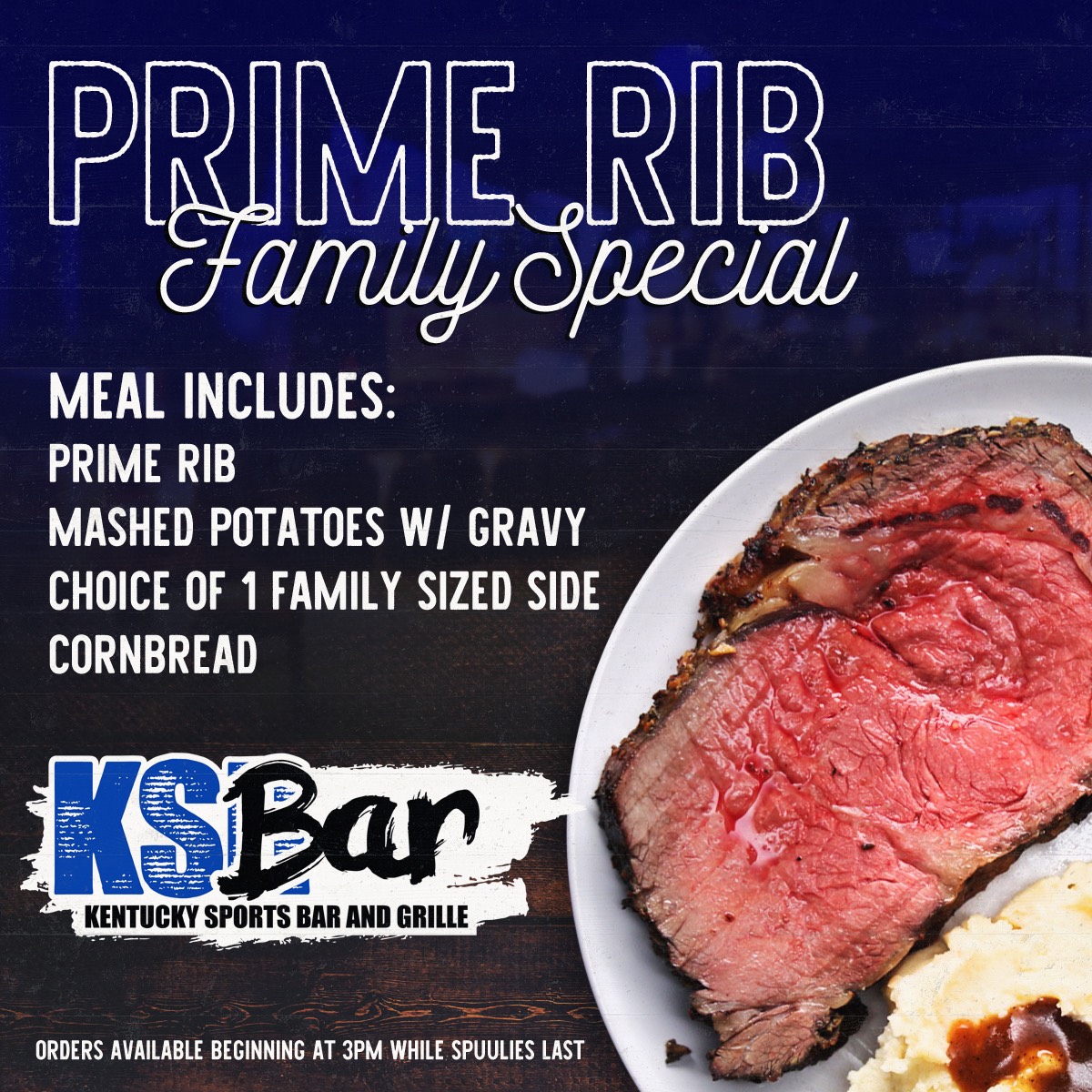 Place your order by calling
(859) 554-6081
. If you prefer something else, see what our entire curbside pick-up menu has to offer.