Eric Bledsoe goes one-on-one with WWE Champ
[caption id="" align="alignnone" width="1114"]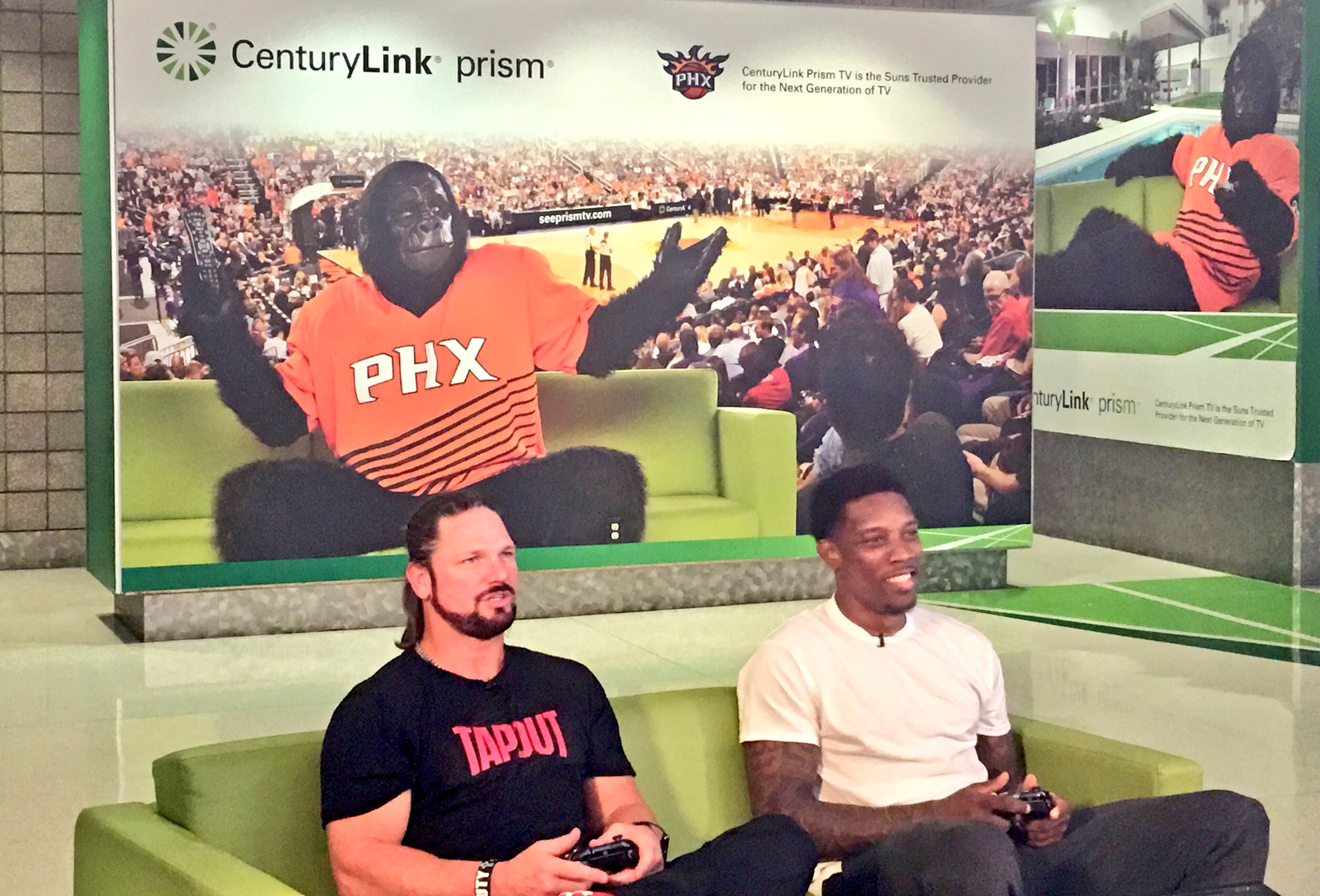 @Suns[/caption] While DeMarcus Cousins and John Wall were in Lexington for Big Blue Madness and NBA preseason, former teammate Eric Bledsoe remained in Phoenix to take care of some business. Yesterday afternoon,
Bledsoe went go one-on-one with the current WWE World Heavyweight Champion, the phenomenal AJ Styles. 
For all my fellow wrestling fans out there, you know AJ Styles as "the face that runs the place". Upon joining the WWE in January, Styles quickly made his way into the main event scene, much like he has all around the world. What many don't know is that he's an avid video gamer as well. This past week, the new
WWE 2k17
video game hit the shelves. Since the WWE was in town, the newly made
Phoenix Suns Twitch account
was the perfect opportunity for this showdown. For those who aren't familiar with Twitch.tv, it's a live streaming website for video gamers and artists.
The star of the Suns' account has been former Cat, Eric Bledsoe, who's known to spend hours gaming.
Even if you aren't into video games, this live stream was filled with laughs.
Bledsoe's character making his ring entrance is a must see.
 It nearly made Styles spit water all over the camera. It's pretty obvious as to who Bledsoe's favorite wrestler was growing up. The matches get pretty intense towards the end.
Watch live video from on www.twitch.tv
It seems like this weekend was filled with professional wrestling. It started with Makayla Epp's entrance at Big Blue Madness, wearing the old John Cena "spinner" belt. Then Ric Flair showed up to make his picks on ESPN's College Gameday. And here we have Bledsoe facing off against the WWE champ.
Woooooo!
If you're into video games, you'll definitely want to check out the
Suns' Twitch account.
Chances are good you'll find former Wildcats gaming throughout the season.