ESPN Outlines Four Keys to Mark Stoops Kentucky Football Rebuild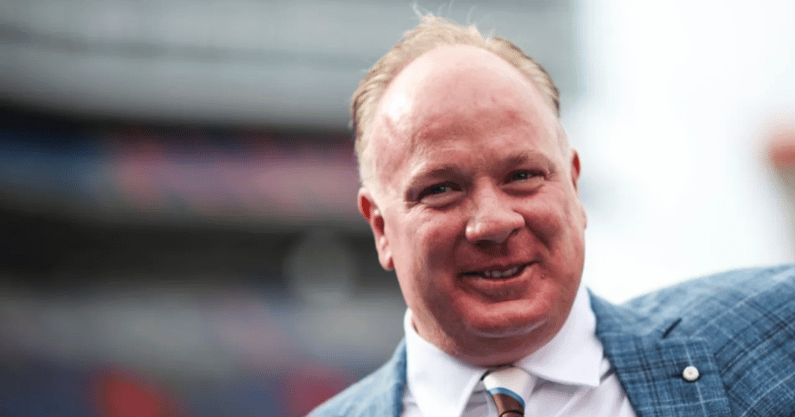 The basketball-football school debate is still making some sensitive Sallies pick up pitchforks around the BBN. Instead of being Mad Online, ESPN's Adam Rittenberg asked the question, "How did we get to this point?"
Traditional basketball blue bloods are undergoing a resurgence on the gridiron, with a number of programs opening the 2022 football season 3-0. Some people were actually mad that College GameDay went to Tennessee-Florida instead of Duke-Kansas, for a football game. While most of the early success elsewhere is still in the infant stages of program rebuilding, Mark Stoops has given Kentucky staying power in the SEC.
"How many people do you know that come into the SEC that are six feet below ground?" Stoops told ESPN. "Out of 14 schools, we were six feet below that. At that time, with no transfer portal, with no immediate eligibility, if you fixed it in a year or two, they're probably going to investigate you."
Rittenberg visited Lexington in the preseason and left with four lessons learned that serve as the foundations for a successful rebuild.
Patience and Continuity
Clearly Defined Recruiting Strategy
Embracing Development
Ambition
While the Wildcats have checked the first three boxes, the coaches and players are not satisfied with the current state of the program, despite being ranked No. 7 in the AP Poll, the highest ranking in more than 40 years. Ten years later Mark Stoops still wants more.
"What SEC head football coach doesn't want more? More wins, more guys, more of a budget," Stoops said. "This league is extremely competitive at every level, whether it's budgets, facilities, recruiting, games. That's what drives us, that's why we're in this league. You can get passed in a real hurry if you're not constantly grinding and striving to get better."
[ESPN+]