Five Things You Need to Know About Allenzae Staggers
[caption id="" align="alignnone" width="670"]
USM Athletics
[/caption] You've heard KSR and the crew discuss Ito Smith all week, but there is another player on offense Kentucky is going to have to watch out for, Allenzae Staggers. Staggers is a 6-foot-1, 190-pound senior wide receiver out of Woodville, Mississippi. Here are five things you need to know about him before kick-off...
1. Staggers went to East Mississippi Community College
Staggers spent his first two football seasons out of high school at EMCC. Staggers was not heavily recruited out of high school until EMCC offered him a scholarship during his second game of his senior year. During his freshman season at EMCC he caught 29 passes for 398 yards and six touchdowns in 12 games. As a sophomore, Staggers caught 37 passes for 477 yards and five touchdowns to help the Lions to the Mississippi Association of Community and Junior College North Division championship. He was named MACJC and National Junior College Athletics Association Special Teams Player of the Week for 267 all-purpose yards and four touchdowns, including two punt returns for a touchdown. [caption id="" align="alignnone" width="400"]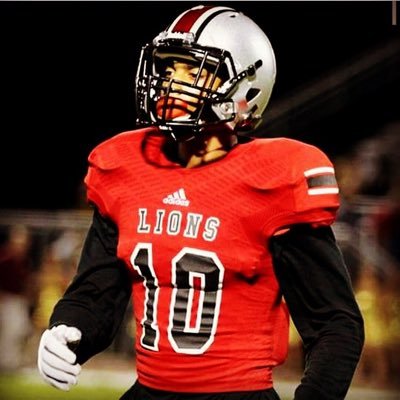 @zae_stagg10[/caption] Staggers was not a primary character in the first season of "Last Chance U," but can occasionally be seen in some of the game highlights. Staggers told the
Sun Herald
in early August that he had only watched a couple of the episodes of season 2 and was going to finish it when he had the time. "I love seeing Buddy Stephens, my old coach. He's a funny guy."
2. Staggers led Southern Miss in receiving last season
Staggers finished his junior season with 63 catches for 1,165 yards (18.6 yards per catch) and seven touchdowns. He owns two of the five all-time 200-yard receiving games in Southern Miss history. Staggers earned an ESPN Helmet Sticker for his performance against Rice, catching six passes for a program-record 292 yards and three touchdowns. Southern Miss broke it own record with 702 yards of offense in that game. https://www.youtube.com/watch?v=AQZ4FYvi-0w In his Southern Miss debut against Kentucky, Staggers had two catches for 46 yards. Staggers helped quarterback Nick Mullens break Austin Davis' school record for passing yards in a game (591-461).
3. Staggers doesn't think he is Fast
Staggers recorded the most receiving yards by any player in their first year as a Golden Eagle and third-most in school history, but believes speed had nothing to do with that.
"Nah, I'm not really fast,"

Staggers told the Hattiesburg American. "
So I just want to get faster. Run even faster. I don't want nobody to touch me." How does one get faster? Good question. Well Staggers spent this off season doing that. "We have a good strength and conditioning staff," Stagger said. "So they've been helping us a lot on the small techniques and things like that." Apparently the training paid off because head coach Jay Hopson has noticed a difference. "I've noticed he is quicker," he said. "He's been really sharp and crisp in his routes (during training camp)."
4. Staggers played Cornerback and Wide Receiver in High School
Staggers began his football career playing wide receiver, but played cornerback in ninth and tenth grade because his high school team already had a good receiving group. "I kind of fell in love with being a cornerback," Staggers said. "Stopping the passes, breaking up the passes. It's not until my junior when I took receiver seriously. I've been prevailing ever since then."
5. He was a Three-Sport High School Star 
Staggers played football, basketball and baseball at Wilkinson County High School.In basketball, Staggers averaged 12.6 points and 4.1 rebounds as a senior.  He finished his football career with 127 caught passes for 2,231 yards and 19 touchdowns. As a senior, Staggers caught 75 passes for 1,406 yards and 13 touchdowns and helped lead his team reach the Class 3A North State title games.