Five Things You Need to Know About Jalen Hurts
[caption id="" align="alignnone" width="1920"]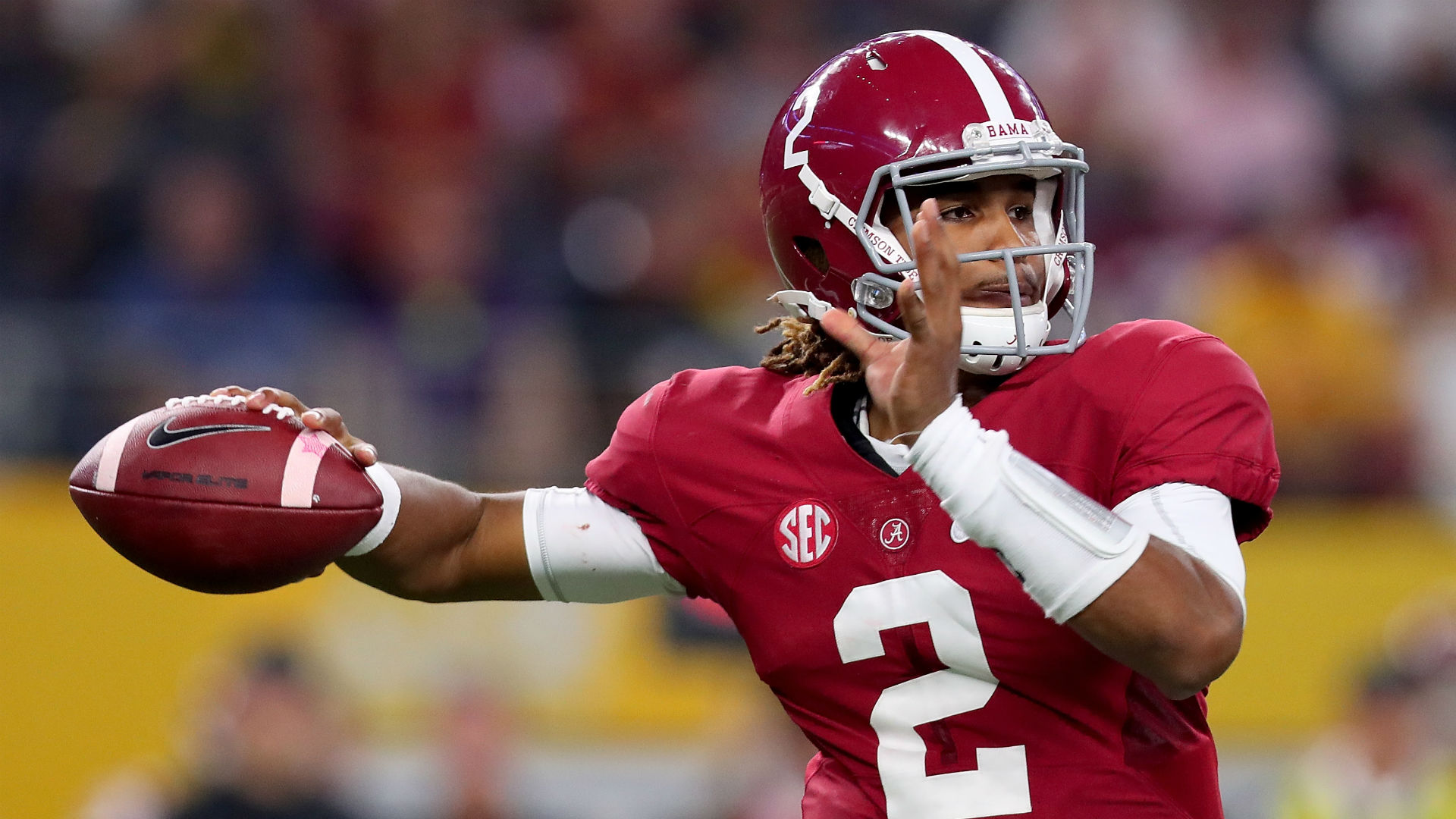 Getty Images[/caption]
He was the No. 1 ranked quarterback by 247sports
Hurts arrived on Alabama's campus as the No. 1 ranked dual-threat quarterback by 247sports ranked seventh nationally by Scout.com and ninth by Rivals.com. Hurts was listed as the top dual-threat signal-caller in Texas by ESPN.com and Scout.com, but second by Rivals.com. During his senior year, Hurts threw for 2,384 yards and 26 touchdowns. He rushed for a career-high 1,391 yards and 25 touchdowns. Hurts chose Alabama over Texas A&M, Mississippi State and Florida.
He is a true freshman
Hurts is the first true freshman to start at Alabama since Vince Sutton in 1984. Hurts made his first career start against Western Kentucky, finishing 23-of-36 for 287 yards and two touchdowns. In four games, Hurts has thrown for 727 yards and five interceptions. He has completed 62.8 percent of his passes and has quarterback rating of 136.83. Hurts is averaging 244.5 yards per game in total offense.
He squatted 500 pounds as a sophomore in high school 
In high school, Hurts powerlifted competitively. At his first meet, Hurts squatted 470 pounds and then went into a meet the following week, squatting 500 pounds. According to AL.com, there was no one on Alabama's roster that squatted more than 555 pounds during the team's spring testing besides the linemen. As a junior in high school, Hurts squatted 570 pounds, bench-pressed 275 pounds and dead-lifted 585 pounds all at that same event. Hurts competed in the 198-pound weight class and placed second out of 85 lifters, qualifying for the Texas State powerlifting meet. https://www.youtube.com/watch?v=U3MYx64Ytkc
He helped Alabama prepare for Clemson
Hurts was an early enrollee at Alabama and practiced with the team before their national championship game against Clemson. Hurts wore the No. 4 jersey of Clemson's quarterback Deshaun Watson and played the role as Watson in the practices leading up to the game. "Jalen did a really good job," Nick Saban said in January. "He's very athletic, and I think that was a real plus for our team to have him there for a few days to be able to have that kind of quickness for us to try to react to."
His hair is kind of awesome 
Football players like to rock the some interesting hairstyles. Kentucky's own Dorian Baker and Blake Bone are two example of this. Alabama's Jalen Hurts is another player to add to that list. Hurts rocks a hairstyle similar to R&B singer The Weeknd, who I am a huge fan of. [caption id="" align="alignnone" width="234"]
JEROME MIRON/USA TODAY SPORTS[/caption] [caption id="" align="alignnone" width="150"]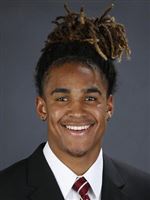 Alabama Athletics[/caption] Looks like Hurts has been rocking crazy hair since high school. [caption id="" align="alignnone" width="620"]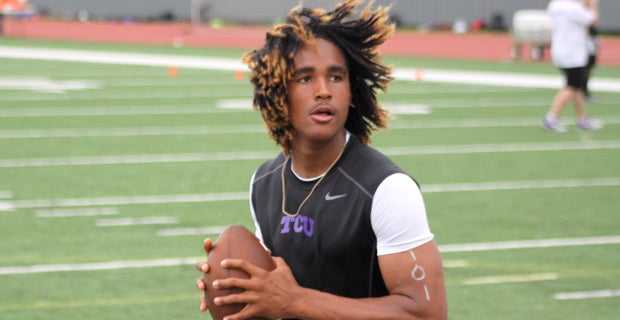 247Sports[/caption]