Florida lands blue-chip recruit during its coaching search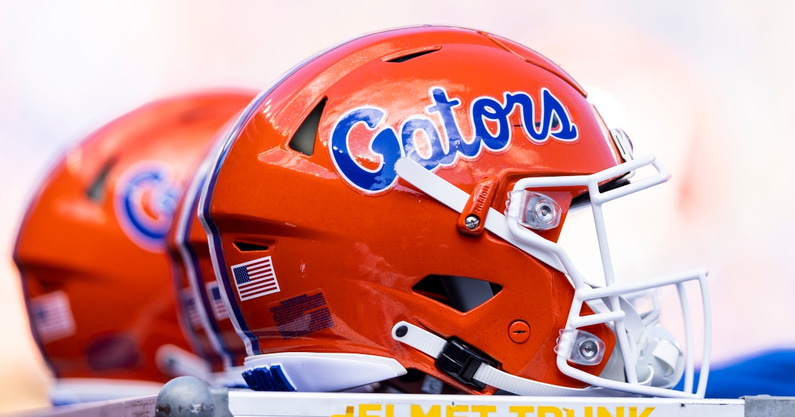 The coaching carousel is off and spinning in the college football world. What just happened for Florida proves that not all jobs are created equal.
On Tuesday, four-star defensive line prospect Chris McClellan committed to the Gators over Alabama, LSU, Oklahoma, Ohio State, and USC. The top-100 prospect is now the highest-ranked recruit in Florida's 2022 class.
Blue blood programs still matter
Currently, Florida and LSU are both looking for new head coaches. Both the Gators and Tigers have won a pair of national championships since 2006. Each program has a winning tradition, huge fan bases, and donors who are more than willing to financially commit to the program.
That support and geographical location really matter in college football.
In recruiting, relationships are the No. 1 thing, but helmet logos still matter. Players want to play for the best programs to get the best exposure to get the most out of their college experience and increase their chances of making it to the NFL.
Sometimes a coach is not needed.
"I love the program that much," McClellan told CBS Sports during the broadcast of his commitment. "I know that's where I wanted to be at so that's where I'm going."
Recruiting blitz is coming
Throughout the next week, we should start to see both Florida and LSU wind down their search as each chooses the next individual to run their high-profile football program.
Louisiana head coach Billy Napier appears to be a top candidate for both. Meanwhile, Baylor head coach Dave Aranda and Iowa State head coach Matt Campbell have been linked to the LSU opening. Each hire will have a big ripple effect throughout the college football recruiting landscape.
Due to the early signing day, all schools are in a rush to get their new coach in place. That is the main reason the college football world has seen so many firings throughout the season. Florida, LSU, and USC are the first dominos that need to fall so everyone else can fall in line.
Once the hires are made, each new coaching staff will be working like crazy to close out their first recruiting class. That means trying to flip some committed players to other programs.
Don't be surprised if these new staffs target some current Kentucky commitments.
In today's recruiting world, sometimes a logo and tradition are all that is needed to convince a high school football player to join your program on the next step of his life's journey.
Recruiting never stops. Even when schools are going through a coaching search.