Focus Your Frustration on the Gamecocks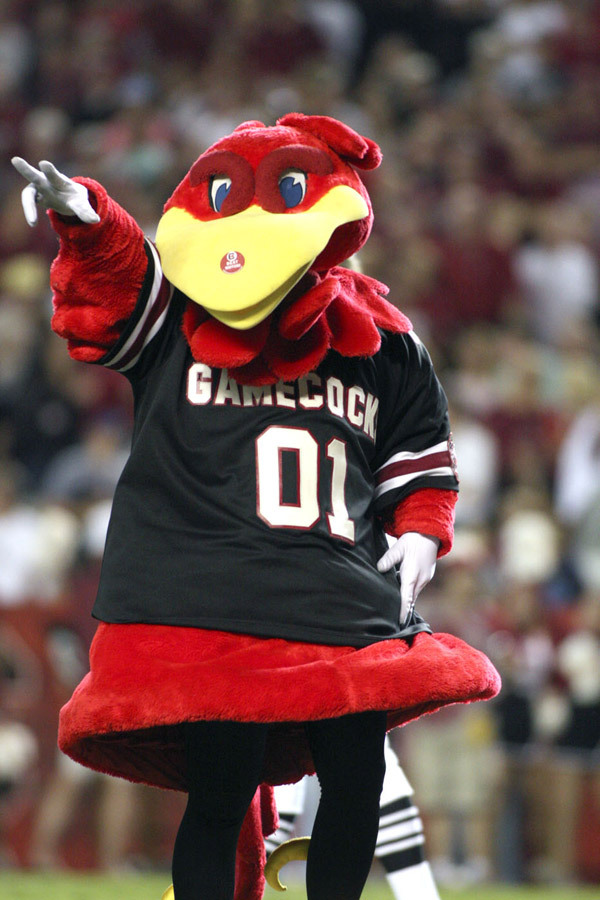 Last night sucked. Can we move on? Thanks. Suddenly, this weekend's game at South Carolina is getting more and more interesting. Before we can look ahead to Saturday, let's take one more painful look back at last year: It's January 26th, 2010. The Cats go into Columbia, South Carolina with a 19-0 record, sporting a #1 ranking that had been absent for far too long. And they got Gamecocked. Mostly by Devan Downey. You couldn't have forgotten already, could you? Of course not. Kentucky fans don't forget a loss like that, so reminding you of it is almost as pointless as reminding you that
this guy
looks like a fat John Stewart. But for some reason, I don't get the feeling around Big Blue Nation that this is a game we have been particularly looking forward to. Maybe it is because we already got our payback last year with a win in Rupp. Maybe it is because South Carolina has already recorded five losses on the season, including a loss to Furman. Maybe it is because Devan Downey has now
moved on to bigger and better things
signed with a pro team in Turkey. Whatever the reason, the hype has just not been there. But then, last night happened; and last night changes everything. Sure, we had already suffered unexpected losses to Georgia and (the dregs of the ACC) North Carolina, but we kept convincing ourselves that these games were merely flukes and that this Kentucky team has the character to find themselves back where they belong, at the top of the SEC. After last night, though, one thing is abundantly clear:
this Kentucky team can lose to almost anyone on the road.
So, does the South Carolina game have your attention now?
Cat's fans unite! Let the Gamecock bashing begin in the comments section.