Football coaches, UK grad Michael Eaves, basketball recruit Skyy Clark among those speaking out on George Floyd protests Several members of the Kentucky Athletics community are speaking out following George Floyd's death in Minnesota and the resulting protests across the nation.
John Calipari
said in a series of tweets the events that have transpired nationally throughout the past few days have made him "sick" because he "cannot believe one human being could treat another human being the way we've seen with some of these injustices," and Coach Cal added he has addressed it with his team. Other members of the UK community have released similar statements. University of Kentucky grad and current
SportsCenter
anchor
Michael Eaves
addressed the current state in a monologue Saturday evening, saying he almost didn't come to work that day. "I almost didn't come to work [Saturday] because some of the reactions to the recent events reminded me that several people watching me right now who feel the color of my skin makes me less worthy of basic human rights and dignity, and the thought of providing those people with news and entertainment literally made me sick to my stomach," Eaves said on the air. He went on to introduce a story by ESPN's
Jeremy Schaap
, which explores how those in the world of sports are using their platforms to bring attention to issues of racism and police brutality, and how these figures could be the ones to lead the way for societal change. That video is available in its
entirety here
. [video width="640" height="360" mp4="https://kentuckysportsradio.com/wp-content/uploads/2020/05/eaves.mp4"][/video] On Saturday,
Mark Stoops said he is "deeply hurt"
by the injustices we've seen in the United States, and he urged people to come together with unity and mutual respect. Several of his assistant coaches have also spoken out, including
Vince Marrow
. "I'm very proud to see my white brothers and sisters along with Latino and Asian protesting but I pray we do it in peace,"
Marrow tweeted
. "God bless America and I pray justice prevails. The Big Dawg wasn't the only assistant coach to speak out on the matter. "I am saddened and heart broken by the injustice and racial inequality that exists in our country. Jesus commanded us to 'Love one another; as I have loved you'. He didn't say love those who look like you do. Change is mandatory and needed immediately," linebacker coach
Jon Sumrall
wrote on Twitter. Defensive Coordinator
Brad White tweeted
a lengthy message of his own, adding "these words still feel insufficient, but it's not about the words. It's about getting off the bench and standing united for justice."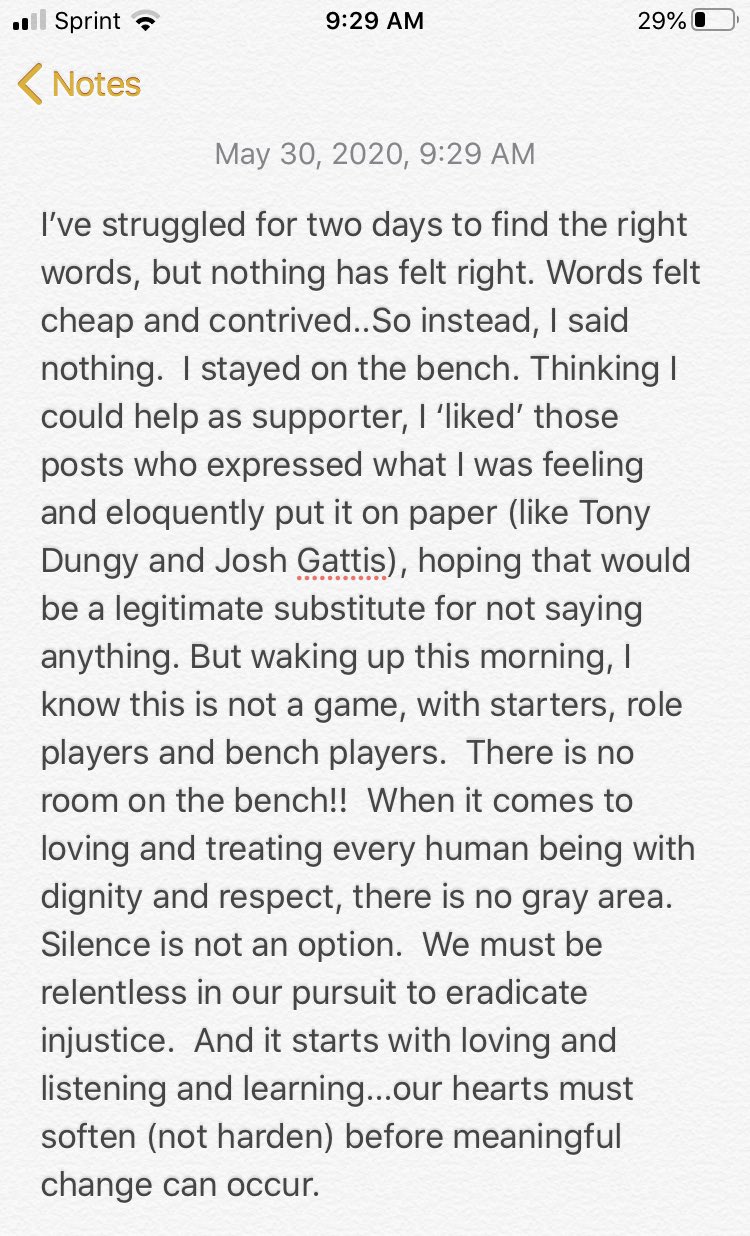 Former Wildcat
Karl-Anthony Towns backed Stephen Jackson
in George Floyd press conference, and
Enes
Kanter
said he would be attending Boston's Black Lives Matter protest on Sunday. Kanter also posted the following message: "We should NOT let our brothers and sisters fight this battle alone. Racism should make us sick to our stomach regardless the color of our skin. BE ON THE RIGHT SIDE OF HISTORY. #BlackLivesMatter" https://twitter.com/emceeglory/status/1267225938183544832 https://twitter.com/BleacherReport/status/1267249531986444288 Current Wildcats
Keion
Brooks
Jr
. and
Dontaie Allen
and future Wildcats
Terrence
Clarke
and
Isaiah
Jackson
also reacted to recent events on Twitter. https://twitter.com/KeionB_12/status/1267177742371561477 https://twitter.com/dontaieallen11/status/1267228478413459459 https://twitter.com/terrenceclarke_/status/1267243500774408192 https://twitter.com/IJackson22/status/1267256230541766661
Skyy Clark,
a five-star guard and a Kentucky basketball recruit for the class of 2022, participated in a peaceful protest in Nashville. He posted these images on his Instagram page: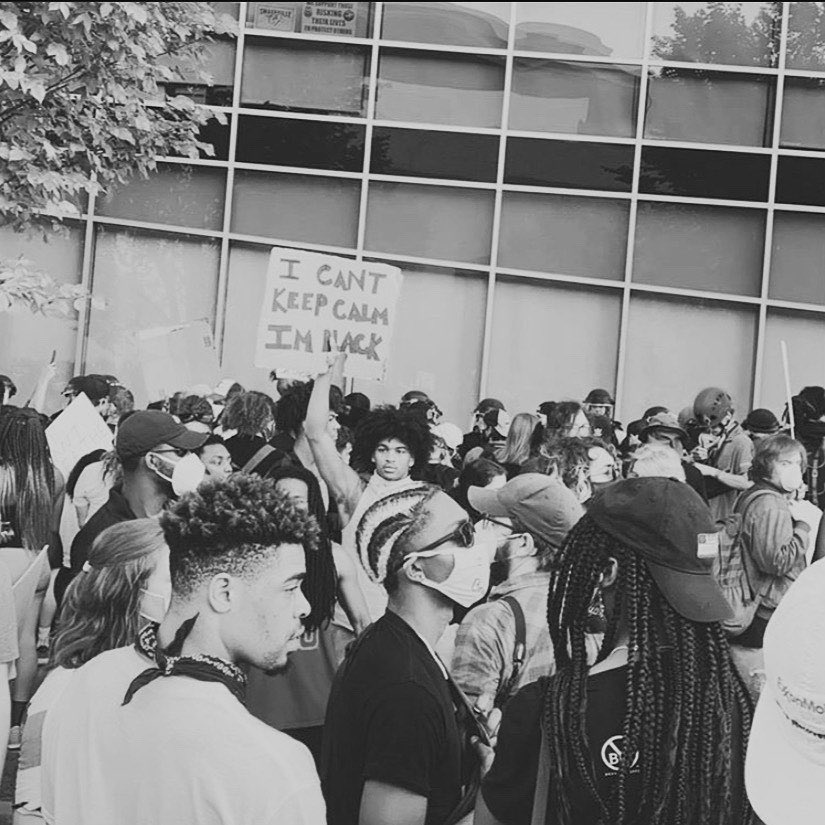 Clark emphasized the protest he attended "definitely was peaceful," and he was "long gone before anything even resembling a riot went on." He also wants to help rebuild the community. Clark tweeted about a cleanup project in downtown Nashville, saying "anyone and anything is helpful" and urging his followers to "bring trash bags and whatever else needed" for the city cleanup.
"All about love, peace and unity," Clark wrote on Twitter. "Tearing down where we live is not the way."
https://twitter.com/skyyclark/status/1267210356864299011 Floyd's death along with other recent injustices, including Breonna Taylor's death in Louisville, have sparked protests throughout the nation, including in parts of Kentucky. Louisville's curfew remains in effect Sunday evening. The "dusk-to-dawn" curfew starts at 9 p.m. and lifts at 6:30 a.m. Monday morning.