Former UK great Ed Davender passes away
[caption id="" align="alignnone" width="1897"]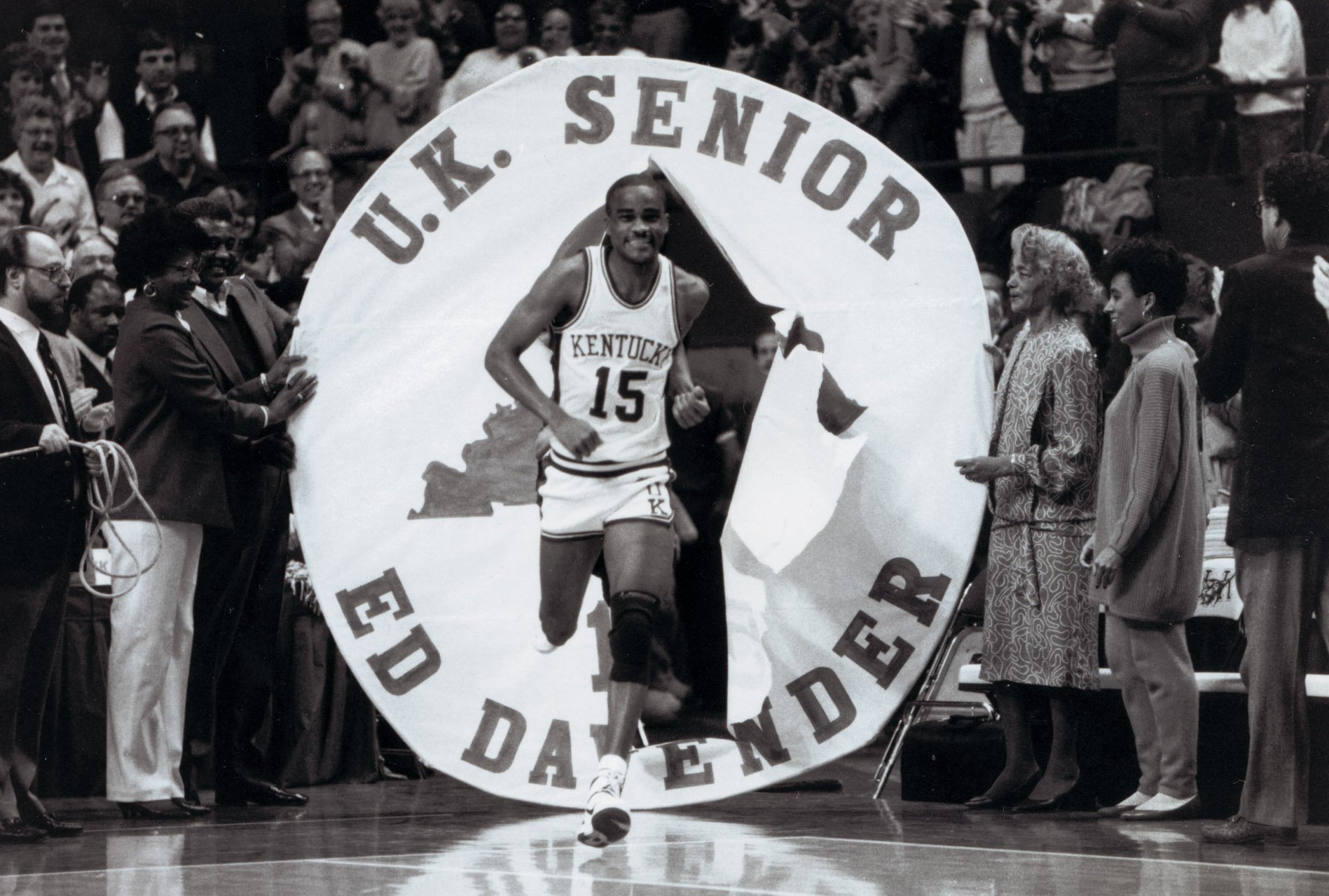 Photo via UK Athletics
[/caption] It is with a heavy heart that I pass along this news: after suffering a massive heart attack on Tuesday,
former UK great Ed Davender passed away last night at the age of 49
. 
According to the Herald-Leader
, Davender was kept on life support at UK Hospital until his mother, Juanita, could come be by his side. Davender played at UK from 1984-1988 and ranks 11th on the all-time career scoring list with 1,637 points and eighth on the career assists list with 436. He came to Kentucky from Brooklyn, New York as a McDonald's All-American, and started as a freshman for Joe B. Hall. Eddie Sutton coached him his final three years at Kentucky, during which he also led the Cats in free-throw accuracy. Davender is considered by many to be one of the most underrated players in UK history, sometimes forgotten in the shadow of his more famous teammates, Kenny Walker and Rex Chapman. [caption id="attachment_198707" align="alignnone" width="1206"]
Photos via UK Athletics
[/caption] Sadly, Davender was known for scandal in recent years. In 2010, he was sentenced to eight years in prison for his participation in a UK basketball ticket scam that caused victims to lose tens of thousands of dollars.
His public defender Denny Shepperd told the Herald-Leader
that Davender pledged in court to "pay every penny" of what he owed. As Kentucky fans, we will remember Davender most for his success on the court, and it's no coincidence that his name came up more than once this season while we watched another great point guard play. Tyler Ulis reminds many of Davender, and the backcourt duo of Ulis and Murray will go down alongside Davender and Rex Chapman as the most successful in UK Basketball history. Davender's funeral will be held in Lexington, but arrangements are still being made. Rest in peace, Wildcat.