Former Wildcats speak out on Martin Luther King Jr. Day
[caption id="" align="alignnone" width="1024"]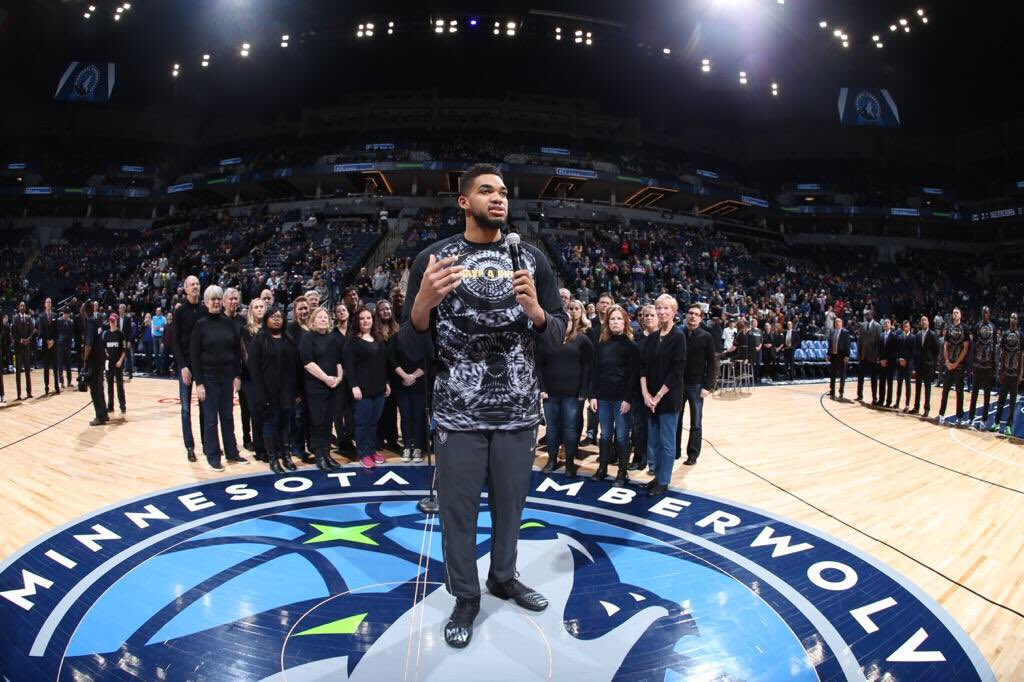 @KarlTowns[/caption] MLK Day celebrates the birth and life of Dr. Martin Luther King Jr., the most prominent figure in the Civil Rights Movement, and a man who protested racial discrimination until his assassination in 1968. Several NBA games are played throughout the day, and as a result, players use these games as a platform to spread awareness to the importance of this day and the impact Dr. King made. Though he played last night, Karl-Anthony Towns was one of the biggest voices this afternoon:
"MLK Day is a special day because it shows unity, courage, and strength in a man that wanted equality for every one of us!"

The @Timberwolves players discuss #MLKDay! pic.twitter.com/hdfv6nPtv0 – NBA (@NBA) January 15, 2018
https://twitter.com/KarlTowns/status/953003185337196549 He even wore special Martin Luther King Jr. basketball shoes for Minnesota's game last night against the Portland Trail Blazers: https://twitter.com/Timberwolves/status/952730410991091712 Eric Bledsoe wore his own MLK Day kicks: https://twitter.com/NickDePaula/status/953031078561816576 DeMarcus Cousins tweeted out this image: https://twitter.com/boogiecousins/status/953036207683919872 And John Wall: https://twitter.com/JWFamFoundation/status/953014360863133696 Anthony Davis is featured on the NBPA #PlayersVoice video, where various NBA players discuss how they would finish the "I Have A Dream" speech in modern society:
I Have A Dream. #PlayersVoice #MLK50 pic.twitter.com/qDqu7xTYUc

– NBPA (@TheNBPA) January 15, 2018
Well done, guys. Go Cats!