Frederick Douglass Dominates Owensboro, Advances to State Title: Kroger KSR Game of the Week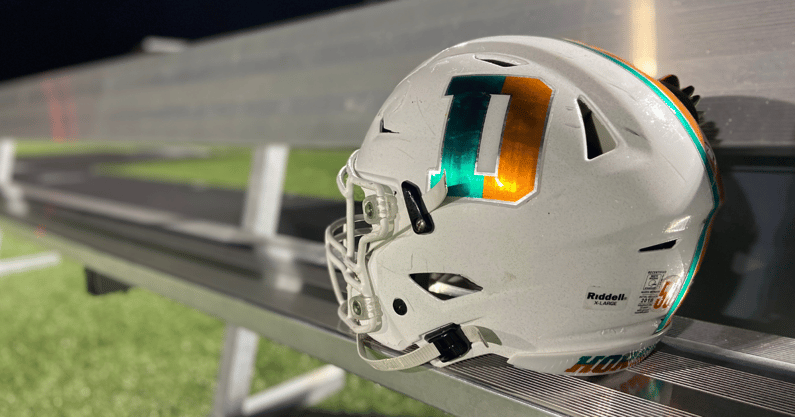 "We not done," Kentucky commit and Frederick Douglass standout wide receiver Dane Key said after defeating Owensboro 35-7 on Friday night.
Douglass had complete control of the game from the second quarter on; piling up the scores en route to their second state championship berth in the fifth season since the program's inception in 2017.
"These kids play really hard; they love each other," Frederick Douglass head coach Nathan McPeek said postgame. "Since the Boyle County game, they made a commitment to focus on those little things that we might have got away from because we're used to winning, and we got one more game you know, we can't go there satisfied, but I'm proud of this coaching staff and proud of these kids."
First Quarter: Frederick Douglass 0, Owensboro 0
Punt, punt, punt, punt. 
That was the trend for the first quarter. Neither Owensboro nor Frederick Douglass could muster any long drives in the first. You can chalk that up to good defense.
"Our defense is lights out," McPeek said. "I thought we got the better of them. Once we got the offense rolling, we kind of took advantage of some of their guys in the secondary."
Halftime: Frederick Douglass 14, Owensboro 0
The Broncos' momentum started with an opening turnover on downs inside their own 40-yard-line.
After Douglass punted on their ensuing drive, Owensboro's Kenyatta Carbon fumbled inside the Bronco 10-yard-line; the biggest mistake on either side of the ball in the first half.
Chunk play turned into chunk play for the Broncos that resulted in running back Davaun Hart breaking the ice for Frederick Douglass.
With under a minute remaining in the half, Bronco quarterback Sam Cornett found Tylon Webb up the seam for a 47-yard touchdown pass to give Douglass a 14-0 lead going into halftime.
Third Quarter: Douglass 21, Owensboro 0
Owensboro began the half with a promising drive that saw the Red Devils convert twice on fourth down, only to be stopped inside the red zone with an interception from Jeremiah Lowe that proved the be the nail in the coffin for Owensboro. Frederick Douglass would march right down the field for an 80-yard drive, capped by a Ty Bryant rushing touchdown.
Lowe was in the right place at the right time for his second interception of the quarter to give his squad the ball in Red Devil territory heading into the final quarter.
"He's a Power Five guy," McPeek said of Lowe. "He runs well, some of these college coaches need to offer him already because he's legit. He's got speed, he's got great ball skills and for a sophomore to do what he did tonight was special."
FINAL: Douglass 35, Owensboro 7
Holding the ball deep in Owensboro territory to begin the quarter, all it took was an unsportsmanlike conduct penalty and a cutback run by TJ Horton for Douglass to score their fourth-straight touchdown of the night.
With the win already inevitable, Douglass marched down the field on a drive littered with running plays to chew the clock. They found themselves inside the Owensboro 10-yard-line, where Cam Dunn scored on a rush to the outside.
Owensboro attempted to salvage their shutout in the final minutes of the game. The Red Devils scored their lone touchdown of the night as the Frederick Douglass celebration ensued on the sideline.
A recovered onside kick and a kneel-down later, it was official: the Broncos are Kroger Field bound for the first time since 2019.
"2019, you know, I think we were a little bit just happy to be there," McPeek said. "I was part of that staff and hopefully we can go play better this time around, but congratulations to the kids; it's an awesome job."
A Message from Kroger:
We're excited to tell you about something new from our friends at Kroger. Did you know Kroger is America's largest grocery chain that started over 135 years ago? They are doing something they've never done before: bringing fresh groceries right to you with a new service called Hometown Pickup. 
That's right, for those of you in Cynthiana, Midway, Eminence, Bedford, McKee, Dry Ridge, Carlisle, Eubank, Georgetown, Mt. Vernon, Jackson, Frenchburg, Irvine, Mt. Olivet, and Paris, Kentucky you can now order all your groceries online and pick them up at a central location in your hometown. No more long drives into the city to get fresh food for you and your family. Now THAT is truly Fresh for Everyone. Thanks, Kroger. 
Learn more and place your first order at Kroger.com/hometown.