Free Money Podcast: Picks Against The Spread for Week 3 CFB, Week 2 NFL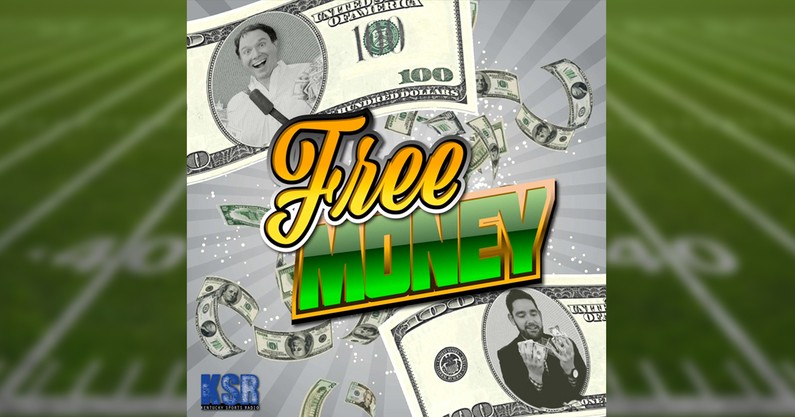 Everyone's favorite football pick 'em show is back after an even, .500 record across the board on last week's Free Money Podcast plays. Matt Jones and I, along with returning friend of the program Jay In Lyndon, hope to see a larger return on investment in this new Season 5, Episode 3 with picks against the spread for the upcoming slate of football games.
We have Week 3 college football and Week 2 NFL games to predict, but the real scoop in this week's show is tucked away for the real ones. Remember the story Matt teased? It's in there… some hot goss about people with funny-sounding names.
Additionally, Jay gives his Louisville Restaurant of the Week; Matt challenges Jay's pre-show "research"; the Eddie Gran news breaks during recording; and lots more to distract you from the overall lack of football information in the podcast.
Tune in by subscribing to "Free Money with Matt and Drew" on iTunes. You can also stream the show online or on your Android phone through Spotify.
Gamble responsibly. I got killed last weekend and it wasn't fun.
---
This episode of the Free Money Podcast is presented by MyBookie. Use promo code FREEMONEY and instantly receive double your first deposit, that's double your funds, to double your winnings.