Game of Thrones' Monday Morning Wakeup
I started this post last night with an entirely different subject, and then I watched "Game of Thrones." We praise this show a lot on this site, and last night's episode is a perfect example of why. I wouldn't dare spoil it for you guys, but I'll just say that, so far, season six has more than made up for a lackluster season five. In only two episodes, there's been enough action and intrigue to make me forget about all the time Khaleesi spent wandering around the desert in past seasons. I mean, my gosh. I won't say more. I can't say more, except, if you haven't seen it yet, stop what you're doing and log on to HBOGo. If you don't subscribe, beg your friends or parents for a log in. Now, let me lead you through today's agenda because I do two things: I drink and I know things. (Sort of.)
Marques Bolden is "definitely close" to a decision
Ah, the non-update of all non-updates. Over the weekend, Marques Bolden played in the Ball is Life All-American Game, and told reporters he is "definitely close" to a decision. How close? "I'm making a decision real soon," he vowed. Okay. On Friday, hopes flared in the Big Blue Nation when a few Duke writers changed their picks to Kentucky on Bolden's 247 Sports Crystal Ball, but they've changed those back after all the hoopla. Adam Rowe, a noted Duke insider, even had a little fun with BBN, switching his pick to Central Connecticut: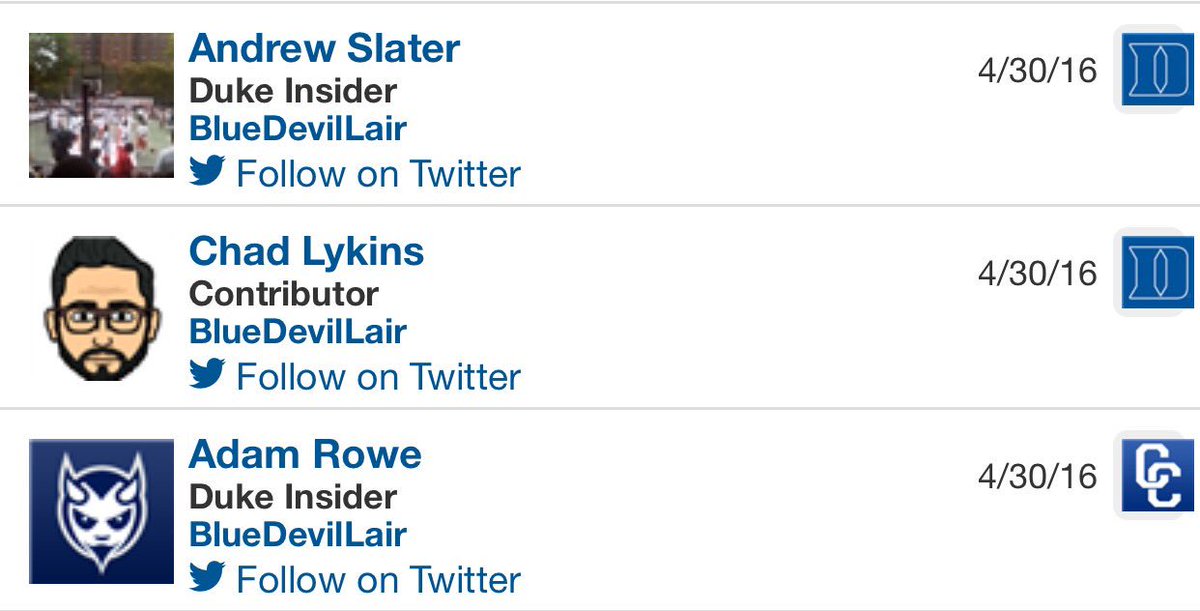 Rowe's pick is now "foggy."
Calipari is still feeling good
Cal went to New York this weekend to visit family and his friend Howard Garfinkel, who is currently in the hospital. At the end of last week, he gave fans plenty to talk about by releasing two workout videos in which he talked about staying at Kentucky another 20 years, the state of the program, and how he has to get back into shape. The videos were pure Swaggy Cal, and last night, you could tell he was still feeling good when he sent out this tweet: https://twitter.com/UKCoachCalipari/status/726908868740177920 You know, when Calipari flew over the rainbow yesterday, it reminded me of the song "Somewhere Over the Rainbow."
Isaiah Briscoe, Alex Poythress, and Marcus Lee are alternates for the NBA Combine
As expected, Jamal Murray, Skal Labissiere, and Tyler Ulis all received invitations to the NBA Combine, which will take place May 11-15 in Chicago. Isaiah Briscoe, Alex Poythress, and Marcus Lee did not receive invitations, but are listed as alternates, which, if you're Briscoe or Lee, should be pretty telling about your chances of being drafted; however, there's still a chance some players will drop out of the combine or a specific team will take interest in them. Briscoe and Lee have until May 25 to withdraw their names from the draft to retain their eligibility and return to UK.
Patrick Patterson helped the Raptors advance
Last night, the Toronto Raptors beat the Indiana Pacers 89-84 to advance to the second round of the NBA Playoffs, thanks in part to a big third quarter from Patrick Patterson, who finished with 11 points, four rebounds, and three assists. Patterson had three threes, and one of them was enough to get Drake out of his seat to give him a three goggle: https://vine.co/v/ix7JYgv6dKO The Raptors will play the Heat on Tuesday night.
The half marathon went well
Despite the rain and weather delays, the Rock 'n' Roll Half Marathon in Nashville went well on Saturday. I finished in 2:12, not a bad time for my first half, although I wanted to get closer to 2:00. Soggy socks and the last three miles of the course were killer, but now I've got a goal for next time. Shoutout to all the UK fans on the course, seeing you guys definitely gave me a lift!
KSR in an hour
Time to recap the weekend and look forward to the Oaks and the Derby later this week. You ready?