GAMEDAY: An Emotional Matchup with Vanderbilt
[caption id="attachment_323559" align="alignnone" width="1992"]
@slax0
[/caption] Saturday at noon on the SEC Network the Kentucky football team will take the gridiron at Kroger Field for the first time since John Schlarman lost his life to cancer. He may not be on the sideline, but he'll be with the Wildcats today. "We're going to go out and we're going to honor John," Stoops
said Thursday
. "One thing about John that everybody will tell you is that he was here with a strong, positive attitude everyday he could. He essentially came in here and worked and coached until it was the bitter end for him. We're going to honor him by doing what John would do. What would John wanna do? John would pick up and he'd come to work and he'd put a smile on his face even when he was struggling and he would work. The best way we can honor him is go out and play the very best we can. "
I want to coach is if John was with me, standing next to me
. If I can be a window through his eyes, for him to see the game through my eyes, it would be an honor. I think think our players need to think of it the same way; just envision him being there with us, watching us. We will play. Our team will be ready to play. It's a tough day but our kids will be resilient, bounce back and will play hard in his honor." Only two days since Schlarman's players received the devastating news, the substantial emotions can either tear a team apart or take them to new heights. Playing for something bigger this Saturday, I'm confident the Big Blue Wall will make their coach proud by paving the way for hundreds and hundreds of rushing yards in a victory over Vanderbilt. https://twitter.com/UKFootball/status/1327354020298596352?s=20
Vegas, TV, Radio
The Wildcats are 18-point favorites over Vanderbilt, the first time they've been double-digit favorites in SEC play since the last time Vandy came to Kroger Field, a game where UK struggled to pass the ball in windy weather and failed to cover. The total has dropped from 49.5 to 42 and that still feels too high. Today could be a great day to bet the under. Dave Neal, D.J. Shockley and Dawn Davenport will be on the call for the SEC Network beginning at noon. If you can't watch all of the action, you can hear the Voice of the Wildcats, Tom Leach, on a variety of platforms.
AM: 840 WHAS, 630 WLAP
FM: 98.1 WBUL
Satellite: XM-190 and Sirius-137
Online: iHeart Radio
Who will play quarterback?
Lost in the emotional week is a quarterback competition. A wrist injury prevented Terry Wilson from playing against Georgia, giving Joey Gatewood his first start. Wilson returned to practice during the bye week, but Stoops gave no indication he would be turning the offense back over to Gatewood. To put it plainly, predicting what Kentucky's passing game will do today is a fool's errand. The Wildcats should be able to lean on the run game and Brad White's defense to secure a win. Whatever UK's passing game does is just extra gravy on the biscuit.
The KSR Pregame Show is on RIGHT NOW
Turn to 630 WLAP on your radio dial or stream online with
iHeart Radio
to hear Matt Jones, Ryan Lemond, Drew Franklin and Freddie Maggard break down the Cats and the Commodores for the next two hours. Need to change it up? We have a complete podcast lineup available to make sure you're prepared for today's game.
Today's Uniforms
The Wildcats are bringing back the chrome domes for the first time in 2020.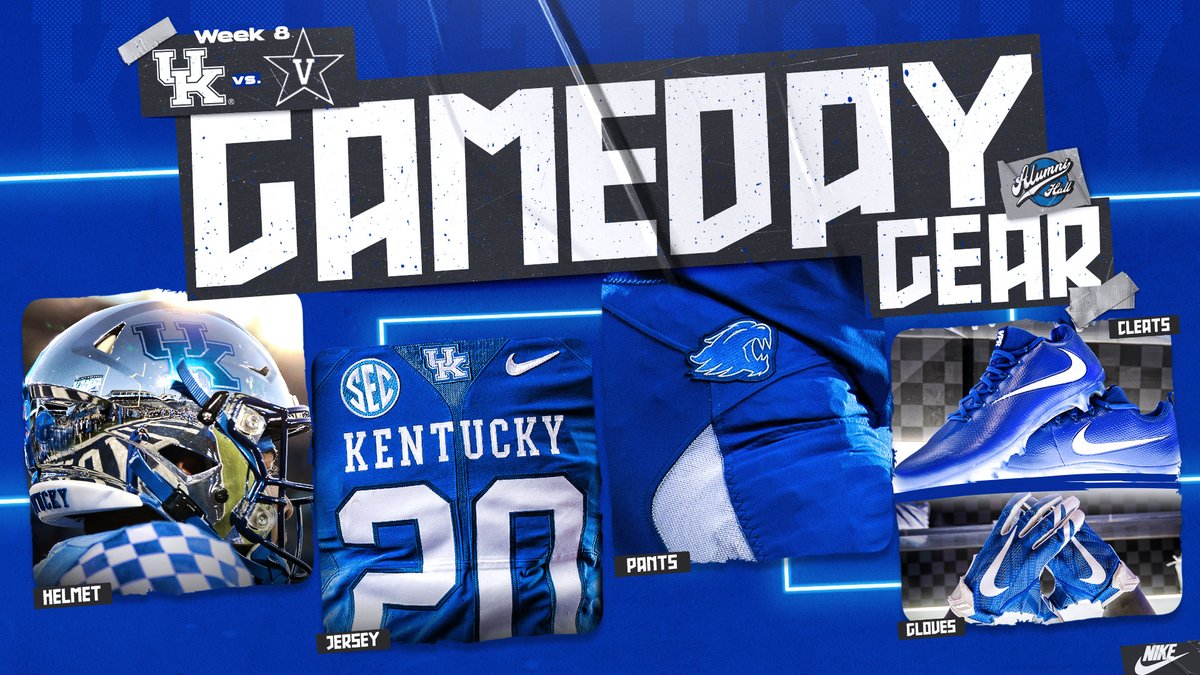 Kentucky Adds a Commitment
Before the weekend began, Kentucky added
another
talented pass-catcher to the 2021 recruiting class. Bowling Green tight end Jordan Dingle, the third-ranked prospect from the Commonwealth, announced his commitment to UK on KSR. "I just feel like it was the best fit for me, looking at both academic and football. I feel like Coach (Vince) Marrow is a strong person to be with and will help develop me over these next few years. They have something going with the football team and are building something special. And also on the academic side of the things, they have exactly what I want to do in my career,"
he said
. "It just matched up for me." As you'll see in the
KSR Film Room
, Dingle is an exceptional athlete that can make plays in space. Joining forces with four other wide receivers -- Dekel Crowdus, Christian Lewis, Armond Scott and Chauncey Magwood -- the 2021 recruiting class is arguably the most-talented collection of pass-catchers ever assembled. UK needed wide receivers, so Vince Marrow went out and got some of the best of the best.
College Football on TV
Four SEC games and about a dozen others elsewhere have been postponed this weekend by COVID-19 protocols. College Halloween weekend remains undefeated. Even though we lost a couple of good ones, including The Masters' nightcap between Alabama and LSU, there's still high quality football on the slate.
Noon: #9 Miami at Virgina Tech on ESPN
Noon: #10 Indiana at Michigan State on ABC
Noon: Penn State at Nebraska on FS1
Noon: TCU at West Virginia on Fox
3:30: #2 Notre Dame at Boston College on ABC
3:30: #20 USC at Arizona on Fox
3:30: Colorado at Stanford on ESPN
3:30: Louisville at Virgina on ACCN
4:00: Baylor at Texas Tech
5:00: #23 Northwestern at Purdue on BTN
7:00: Arkansas at #6 Florida on ESPN
7:00: #11 Oregon at Washington State on Fox
7:00: #19 SMU at Tulsa on ESPN2
7:30: #13 Wisconsin at Michigan on ABC
7:30: South Carolina at Ole Miss on SECN
11:00: Oregon State at Washington on FS1
Woman of the Year
"Woman of the Year" is one hell of a title. It's now the title that follows the name of UK swimmer Asia Seidt. The Louisville Sacred Heart product is the most decorated swimmer in the history of the school. The latest award is the first ever by a UK student-athlete. Bravo. [caption id="" align="alignnone" width="1200"]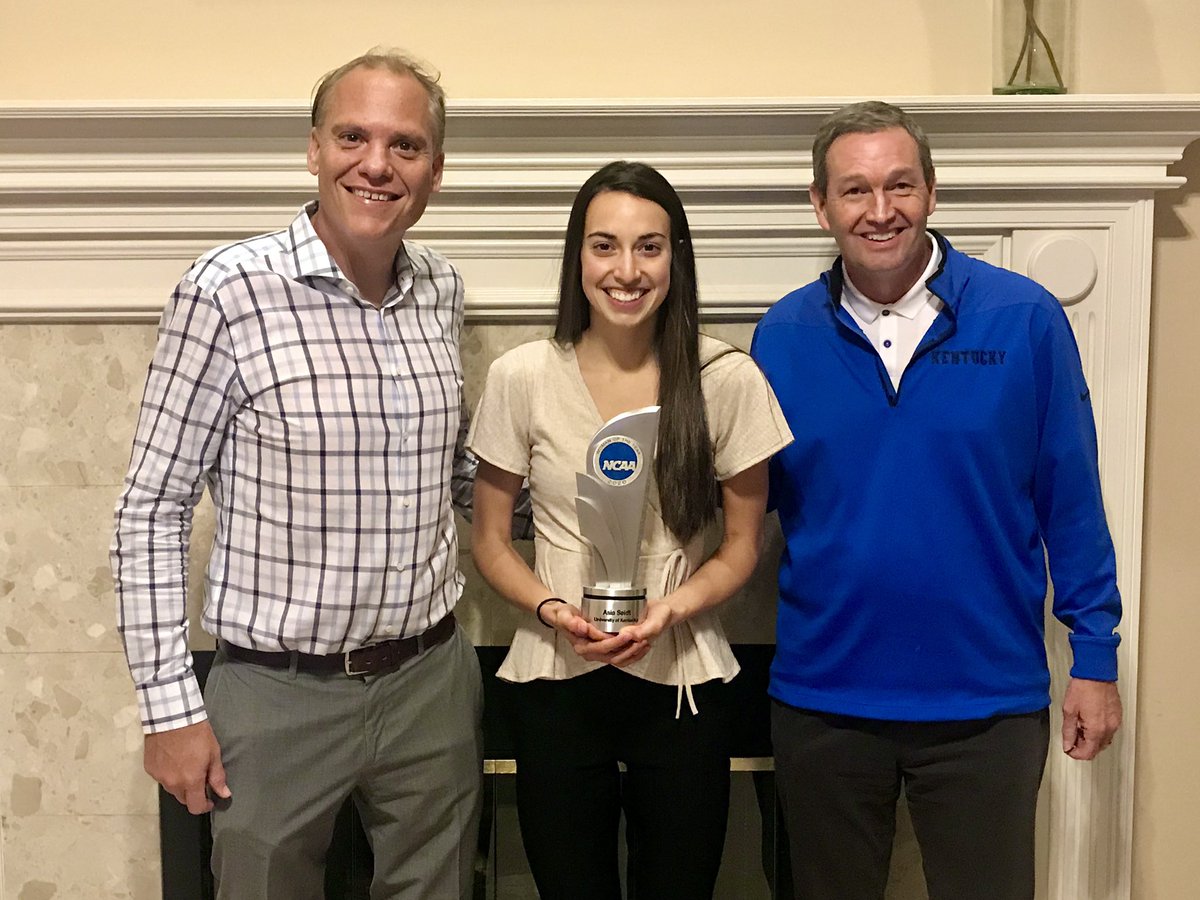 @UKSwimDive[/caption]