Gator Bait's Sunday Morning Wakeup
They came, they saw, they got clobbered. Yepp, it happened. 0-2. The Cats came out flat in every imaginable way, and got put right on their backs for a full 60 minutes in Gainesville. I don't think anyone expected to beat the Gators, but to lose in the fashion they did, it was embarrassing to watch to say the least. The whoopin' the Cats received yesterday continued a 30-game losing streak, and it has to hurt the confidence of this team going forward in the next ten games.
They couldn't get a stop on defense
, and Drew Barker had more interceptions than he did completions. That stat line is offensive. Both sides of the ball looked absolutely atrocious, and the not-so-subtle shots from CBS's Gary Danielson at the program and our fan passion were just the icing on the cake. What about the buttercreme fondant, you ask? The Cats were humiliated in the swamp for their second loss in two games, and the
largest loss since UGA in 2013
(59-17), Stoops first year in charge. It sure looked like year one out there again, it's going to be hard to bounce back.
Jordan Jones was about the only positive from yesterday's game
Not entirely, but just about. I don't think you can ask for a better performance from a true sophomore, given how the day went. He had
19 tackles
last week, and followed it up with a nine-tackle performance yesterday that was well noted by the CBS commentary. Jones has been a leader on the defense for the past two games, hopefully his relentless fire and passion will catch on amongst a struggling group up in the locker room.
Boom Williams
also had a good game, averaging 5.5 yards per carry, and achieving being the third quickest player in UK history to reach 1,500 yards (22 games), behind Sonny Collins and Moe Williams.
The ugliest stats
- Drew led the SEC in passing yards last week, today he finished with two completions for 10 yards. UK only completed three passes the entire game. - Florida ran 35 more plays than UK and had 564 yards of total offense,
415 more yards
than the Cats. - UK gave up 28 first downs, and allowed a
70% conversion rate
on third-down (14/20). - MacKickin's went 0-2 on field goals, it was a truly rough day in the swamp. - Next week's fan attendance against NMSU.
Stunning finish in Stillwater
On a play that wasn't even supposed to happen...it doesn't get any whackier than this.
Unbelievable! @CMU_Football shocks #22 @CowboyFB 30-27 with a ridiculous play to end the game! https://t.co/kOvdA4ldZq

– FS1 (@FS1) September 10, 2016
NFL Football is back in action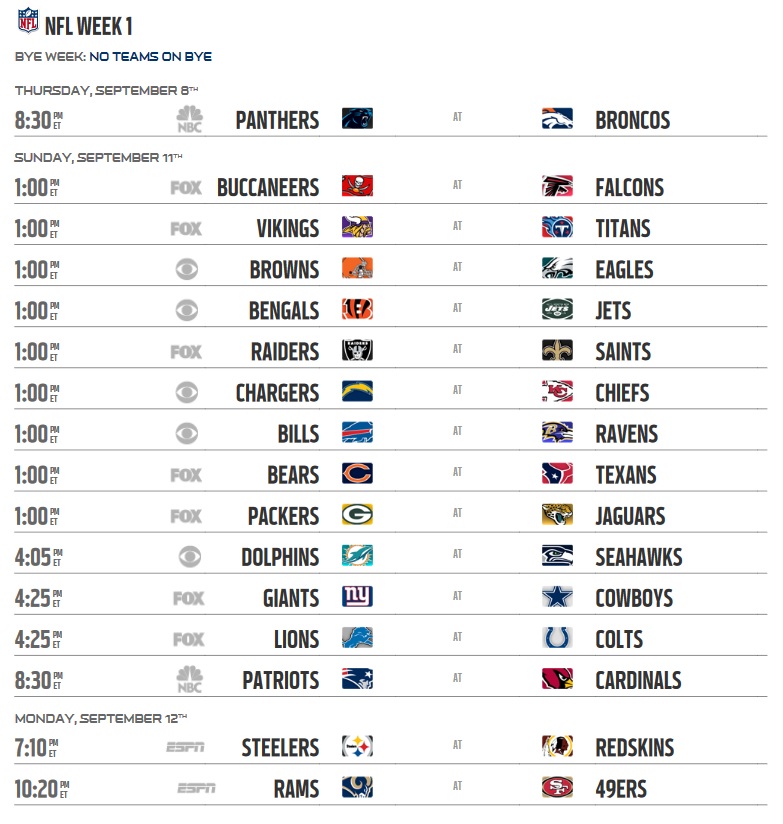 Today we remember...
Of all days, today we truly remember football is just a game. Hard to believe but today marks the 15th anniversary of the September 11th attacks. On that day, 3000 innocent people lost their lives. Today we honor them, all the first responders, and think of all the families who lost loved ones. If you want an interesting follow this morning, check out former White House Press Secretary Ari Fleischer's Twitter account. Every year he shares his recollections of that somber morning. #NeverForget 🇺🇸