Georgia Insider Previews Matchup with Kentucky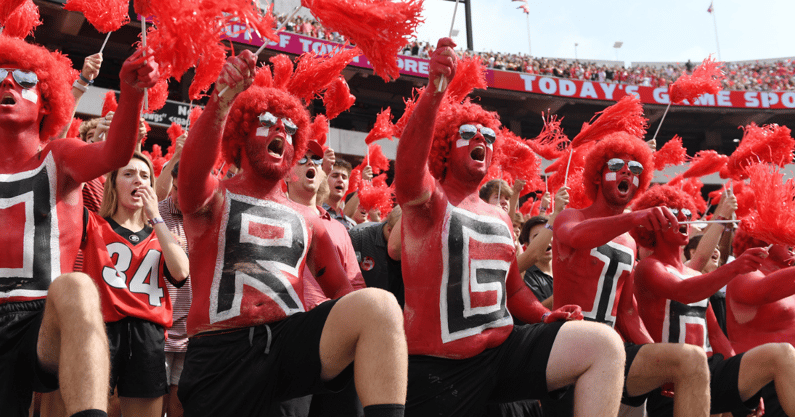 Keep your friends close and your enemies closer. This week KSR is getting to know the enemy with the help of a Georgia Insider. Jake Reuse from DawgsHQ joined 11 Personnel to preview Saturday's matchup between No. 11 Kentucky and No. 1 Georgia.
Lofty Expectations
Georgia has not won a National Championship since 1980. That hard truth has plagued their fanbase, even though they've been a title contender in all but one year with Kirby Smart as the head coach. This feels like the Dawgs' best shot yet, and if things get close Saturday, their fears of pulling a "Georgia" may put Sanford Stadium on shaky ground.
"I think people are happy with where Georgia has been under Kirby Smart," Reuse told KSR. "They've had their hat in the ring every year, or have been close as it were. There is a little bit different feel this year. I don't know if it's necessarily national championship or bust for them. But what you don't want to see Georgia do is pull a 'Georgia' and go out and lose to a Charleston Southern, or screw the whole thing up and drop one to Georgia Tech down the line.
"If you lose in an SEC Championship Game or if you lose in a College Football Playoff, that's a little bit different situation. I think people can swallow that a little bit easier, but dropping one right now during the season — the way that things are hitting and the way that Vegas is viewing them — I think people would be a little dismayed to see that through the season right now."
Injuries on Georgia's Offense
Nick Chubb ain't walking through that door (Thank God!). This Georgia offense does not have the same kind of skill talent as some of Kirby Smart's previous teams thanks to a lengthy injury report. It's unlikely that quarterback JT Daniels will play, forcing the mailman, Stetson Bennett IV, the target Jermaine Burton, Brock Bowers and Ladd McConkey.
"It's not your usual cast of characters, that's for sure," said Reuse. "You haven't had (George) Pickens. You haven't had (Dominick) Blaylock. Kearis Jackson's been banged up a lot of this year as well. Darnell Washington is just starting his way back into the rotation at the tight end spot. It's really kind of those two or three guys that are leading the way right now, and Georgia is just keeping their fingers crossed that at some point they can get the rest of these pieces back."
How to Beat the Georgia Defense
If you ask a Georgia fan, they'll tell you they are actually surprised to see the Bulldogs' defense dominate every single Saturday. Expectations were low in the secondary after a ton of offseason turnover. Despite the many moving parts, Georgia is leading the nation in almost every single statstical category.
There are not a lot of kinks in the armor of the Georgia defense. The only way to try to exploit the Dawgs is by going right at that secondary.
"I think if you're Kentucky, it's gotta come down to Will Levis," said Reuse. "I think that you have to basically turn your running backs and tight ends into blockers and just try to hold that line as long as you can and let guys like Wan'Dale Robinson just get down there and try to make a play. That's your best option. Georgia's been so effective against the run to this point that it seems like you're just kind of beating your head into the wall. You've gotta pick and choose your poison."
Abandoning the run, the strength of the UK offense, would be a… bold strategy. However, to make the seemingly impossible happen, Kentucky must do things differently. Chris Rodriguez and Kavosiey Smoke will not be able to carry the Kentucky offense into the end zone. The pressure falls on the shoulders of Levis and Robinson to make big plays that lead to hard-to-find points against Smart's stingy defense.