Get ready for Kentucky-Central Michigan with the KSR Pregame Show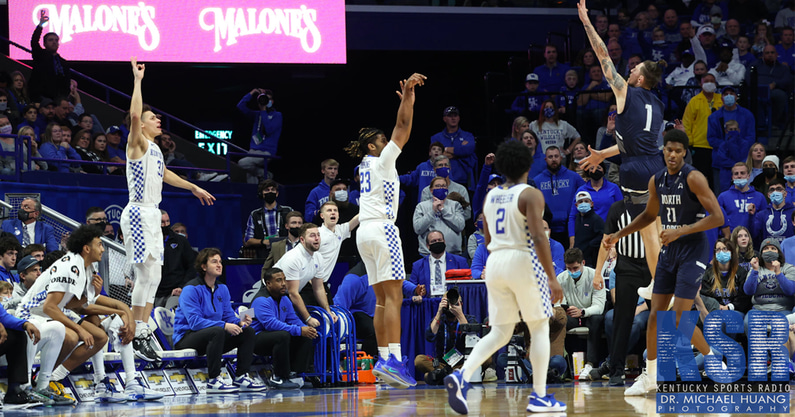 Kentucky Basketball is in action for a second straight Monday and the KSR Pregame Show is live now to get you ready for all of the fun.
Matt Jones, Ryan Lemond, and I are live from 4:30-5:30 p.m. from the KSR Pregame Show studio in Lexington to preview Kentucky-Central Michigan. It's a coaching battle between John Calipari and his former understudy, Tony Barbee, with the Wildcats laying 30 points to the Chippewas.
Want to listen? You should. What else do you have going on right now at 4:30 p.m. on a Monday? You can tune in by turning your radio dial to 630 WLAP in Lexington or listen online via iHeart Radio. The second half-hour will air over 98.1 The Bull in Lexington in addition to the 630 WLAP broadcast.
It's drive-time KSR radio from 4:30 to 5:30 p.m. and we hope you'll listen. Better yet, call in and give us your Kentucky Basketball thoughts at 859-280-2287. We'd love to hear from you.
Go Cats.