Get to know LaGerald Vick
Kentucky's 2015 recruiting class is like a half-wrapped present right now, ribbons dangling off the side of the desk and corners not yet creased. After Jaylen Brown made the puzzling decision to go to Cal last Friday night, it seemed that, barring a Jamal Murray reclassification, the 2015 class was done; however, a few days later, a new name popped up on the radar: LaGerald Vick. Vick, a four-star shooting guard, decommitted from SMU last weekend and immediately, coaches from several major programs started lining up, including John Calipari. Calipari reportedly reached out to Vick early this week and although no formal offer has been extended, it could happen in the next few days. In case it does, let's get to know a little bit about him.
The Basics
LaGerald Vick Shooting guard
6'5" 180 lbs. Memphis, TN (Douglass)
247 Sports Composite
: 17 SG, 97 overall in 2016 class
He's still in the 2016 class...for now
Vick was initially a member of the 2015 class, but reclassified to 2016 with plans to go to prep school for a year. Now, perhaps after seeing several elite programs miss on elite wings, he's looking at moving back to the 2015 class. It's looking more likely than not that he'll be a member of the 2015 class soon. In fact, Jerry Meyer, Director of Basketball Scouting for 247Sports, says bet on it. "I think odds are extremely strong that Vick moves back to 2015," Meyer told me.
Kentucky and Kansas are considered the favorites
When word spread about Vick's decommitment from SMU and possible reclassification, he had a line of suitors outside his door. Kentucky, Kansas, Louisville, Kansas State, UCLA, Texas, Memphis, and VCU are just a few of the programs that have expressed interest in Vick over the past week, but as is usually the case, Kentucky and Kansas have surged to the front of the race. "I'd expect him to end up either at Kansas or Kentucky," Meyer said this afternoon.
Vick will visit either Kentucky, Kansas, or Kansas State this weekend
...According to Jerry Meyer. I would expect we would have heard if it was Kentucky by now, but you never know.
It's LAGerald, not LEGerald
The only reason I bring this up is because I've made that typo about a million times this past week, as have many national writers. (Not calling anybody out because that's an easy mistake and facts and grammar are optional around here.)
He could be the three UK needs
UK has a few options at the three already in Derek Willis, Charles Matthews and Mychal Mulder, but they could really use another long, athletic three. 
ESPN says
Vick has a "great knack for putting the ball in the basket" and is "productive and loaded with potential." Jerry Meyer calls Vick "a lethal wing scorer off the dribble" that could fill a void left by one of many departing Cats this season. "If LaGerald Vick were to become a Wildcat, I envision him playing a Doron Lamb/Devin Booker type role," Meyer told me. "Vick is more of a slashing scorer than those two, but he is a wing scorer like those two and handles the ball well." You can see proof of that in his latest mixtape: https://youtu.be/z4o6YByshU0 However...
Whether or not UK takes him could depend on Jamal Murray
The Canadian shooting guard is keeping his recruitment very close to his chest. This week, his father said he will take visits, but didn't specify where or when. IF Murray reclassifies (still a big IF), Kentucky still has to hold off Oregon, who has been in Murray's recruitment since practically the start. Graduate transfer Dylan Ennis committed to Oregon last night and will be eligible immediately, which you have to think helps Kentucky's chances of getting Murray for 2015, but as we've seen so far this season and with this kid specifically, you never know. I know one thing for certain...
He really needs to update his Twitter profile picture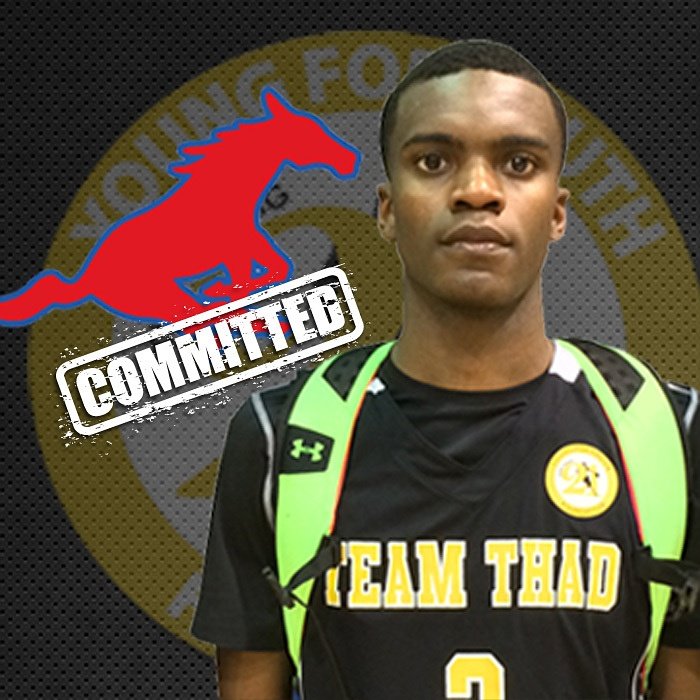 Although it may make finding fun facts for a profile like this a little more difficult, part of me respects that Vick hasn't tweeted since November. He doesn't have an Instagram page either, at least that I could find. As with everything in recruiting this year, stay tuned...