Gonzaga, the early favorite for Wiltjer?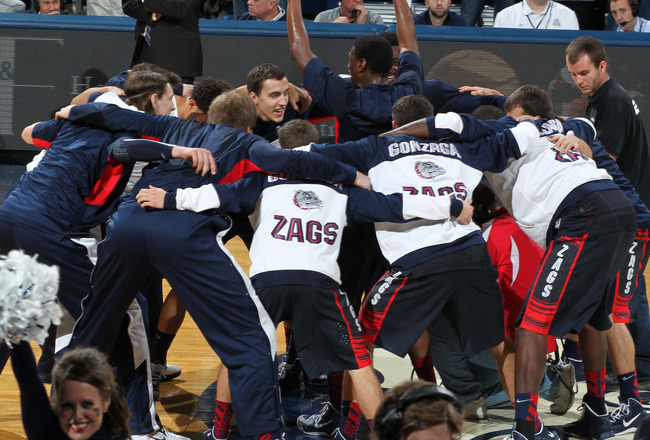 The internet was abuzz for a few weeks in March about a potential Kyle Wiltjer transfer to Gonzaga. The talk diminished once Kyle squashed the scuttlebutt on Twitter when he said, "I just want everyone to know I AM NOT TRANSFERRING. The thought never crossed my mind. I love Coach Cal and the staff, UK, and the BBN."
Fast forward to today and those rumors are prime for a resurgence after Wiltjer said publicly that he will seek other opportunities for his remaining two years of eligibility in college basketball. Gonzaga is the early favorite for his services. Here are a few reasons why KSR believes that's the case: -- Wiltjer spent the last month traveling with Canada's developmental team with Kevin Pangos, Gonzaga's starting point guard. There is absolutely no way the two never talked about the potential of playing together in Spokane. It's a conversation they probably had on more than one occasion during their travels. -- If you want to dig really deep, like, too deep, Wiltjer toyed with Big Blue Nation on Twitter back in May when he tweeted "WIGGINS" with a link to a video of Riley Wiggins, his high school friend and teammate at Jesuit in Portland. Though he didn't mean anything by the tweet other than to give a shout out to his longtime friend, some of you will be interested to know Riley Wiggins attends Gonzaga. #Friendship -- Kyle is a family man, constantly posting pictures of his siblings and parents on Instagram and Twitter. It's clear he misses them, as he should. A quick glance at Google maps -- or your atlas, Matt -- will tell you Spokane is a five hour drive away from his family, as opposed to a 5,000 mile roundtrip flight across the country. -- And most importantly, Mark Few's offensive philosophy plays to Wiltjer's strengths and disguises his weaknesses. Gonzaga's flex offense relies heavily on screens and knockdown jumpers, and undersized, outmuscled post players have roamed the lane for years without anyone seeming to care. Let's face it, Calipari's dribble-drive offense isn't kind to Kyle Wiltjer.   The Kyle Wiltjer rumor mill just worked its way into your summer, unexpectedly.