Gunnar Hoak says he "really loves" Kentucky's offense
[caption id="" align="alignnone" width="599"]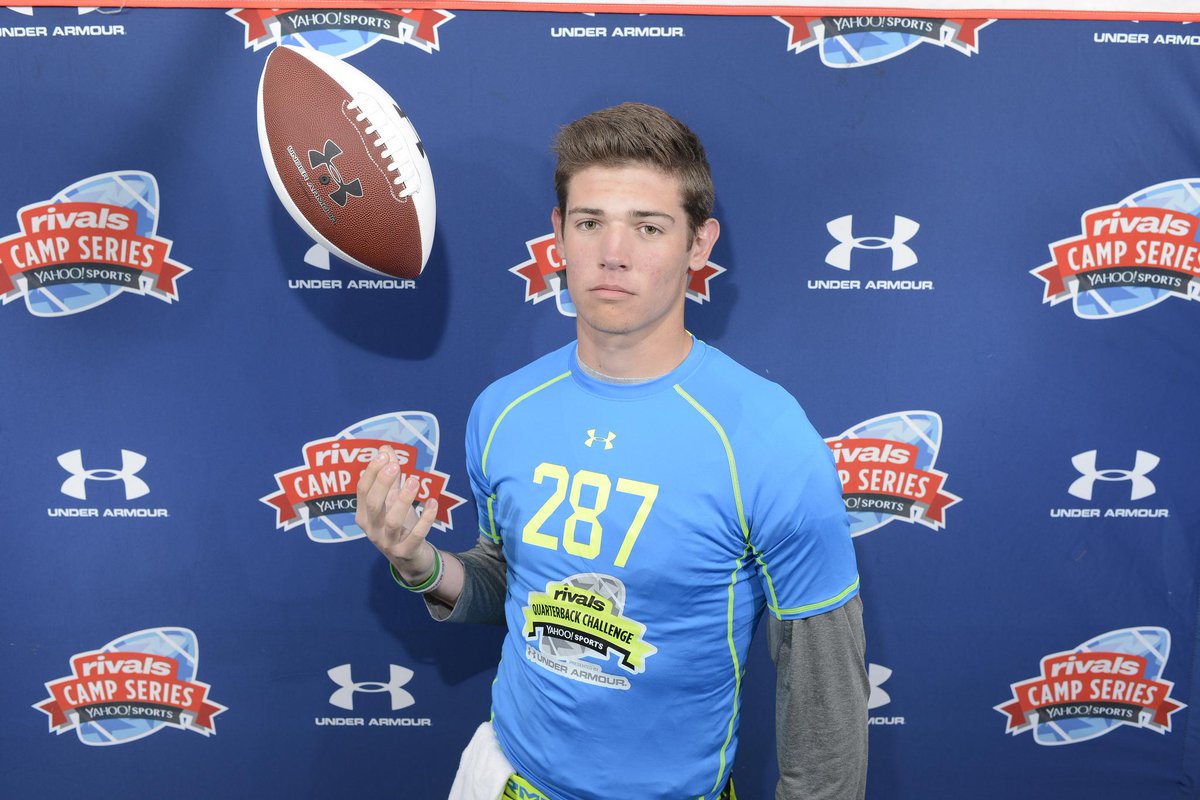 @Rivals
[/caption]
Three-star 2016 quarterback Gunnar Hoak
committed to UK a little over a week ago, and this past weekend, participated in the Rivals Quarterback Challenge in Cincinnati. Rivals' Josh Helmholdt interviewed Hoak, a Dublin, Ohio native, about his decision to commit to Kentucky and what he likes about the Cats. "It was a great choice, I thought, it was a great situation to get into knowing how many quarterbacks they have on their roster right now and how they didn't take a quarterback in the class of 2015,
I think I can get there and see myself playing early.
I didn't want to pass that opportunity up." Hoak is particularly a big fan of Shannon Dawson, Kentucky's new offensive coordinator. "
I really love the offense, I can definitely see myself playing in that
," Hoak said. "They throw it around a lot. I know Coach Dawson, he set records at other schools throwing it 89, 90 times a game, so I like that, definitely." To see the entire interview, in which Hoak also discusses what he wants to improve on in his senior season, head on over to Rivals.com.
[Rivals]