HALFTIME: Kentucky tied with Bellarmine 21-21 in rock fight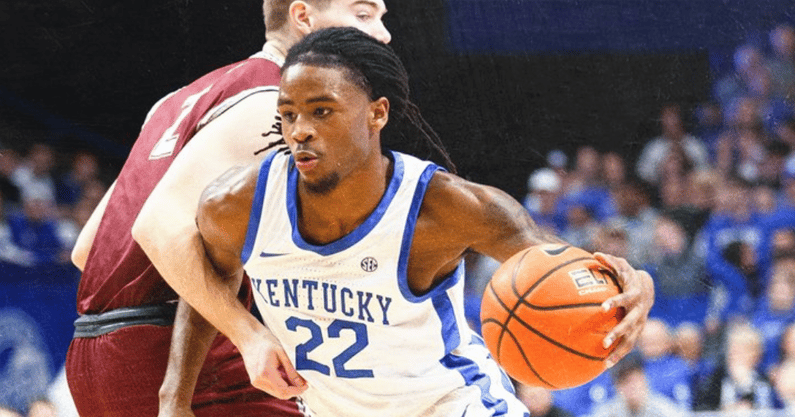 Kentucky's offense has been a trainwreck all season, yet somehow tonight's effort may take the cake for the worst display overall. As a team, the Wildcats are shooting just 30.0% from the field (9-30 FG), 18.2% from three (2-11) and 50.0% from the line (1-2).
Just how bad is 21 points in a half, regardless of the competition? It's the fewest since 2018 when UK scored just 18 at Missouri in February.
Bellarmine hasn't been any better — somehow worse, actually — shooting an abysmal 29.2% from the field (7-24) and 21.4% from three (3-14).
Elsewhere, the Wildcats are destroying the Knights on the glass 25-13, including a 10-2 difference offensively. Kentucky does, however, have nine turnovers compared to just four for Bellarmine.
Oscar Tshiebwe leads the Wildcats with 6 points (3-6 FG), six rebounds, two blocks and one assist in 16 minutes, followed by Antonio Reeves with four (2-8 FG) and Sahvir Wheeler, Cason Wallace and CJ Fredrick with three apiece.
For the Knights, Curt Hopf leads the way with 9 points, followed by Bash Wieland and Juston Betz with four each.
Check out the complete box score below: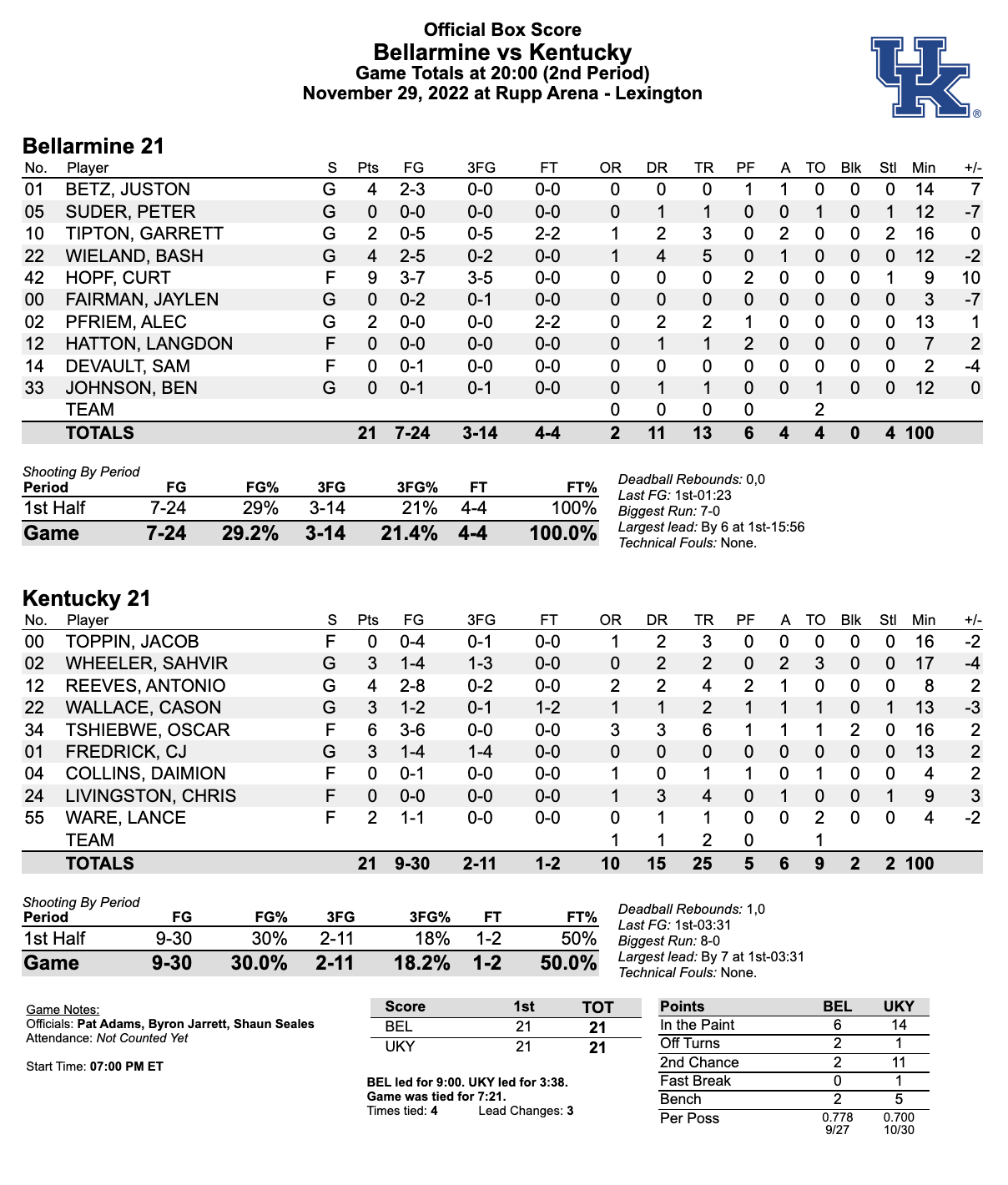 20 more minutes to turn things around.