Hey, local media: KSR challenges YOU to a 4x100 relay
If you listened to today's show, you may have heard Matt throw down the gauntlet to our colleagues that cover Kentucky sports. In true "Anchorman" style,
Matt challenged the local media to a 4x100 relay
, betting that he, Shannon, Drew, and Ryan could beat any foursome of sports reporters in the state. "We will challenge any media outlet in a 4x100 race, anytime. I throw the gauntlet down. If you're a media outlet in the state of Kentucky, let's go," Matt said, noting that each outlet has to use their primary reporters, not their interns. "You pick your four and we've got our four and we'll roll." There is some debate over who would be on KSR's team, but
we'll let you, the readers, pick the best foursome
from our vastly talented squad:
Matt (history of back problems)
Drew (history of shin splints)
Ryan (claims he can beat anyone)
Shannon (former baseball player)
Tyler (actual runner, albeit long distance)
Nick (former football player)
Freddie (former football player)
Maria (former college athlete)
Or, maybe we'll just have two teams in the race. Let's look at the rest of the field:
LEX18 True Blue Team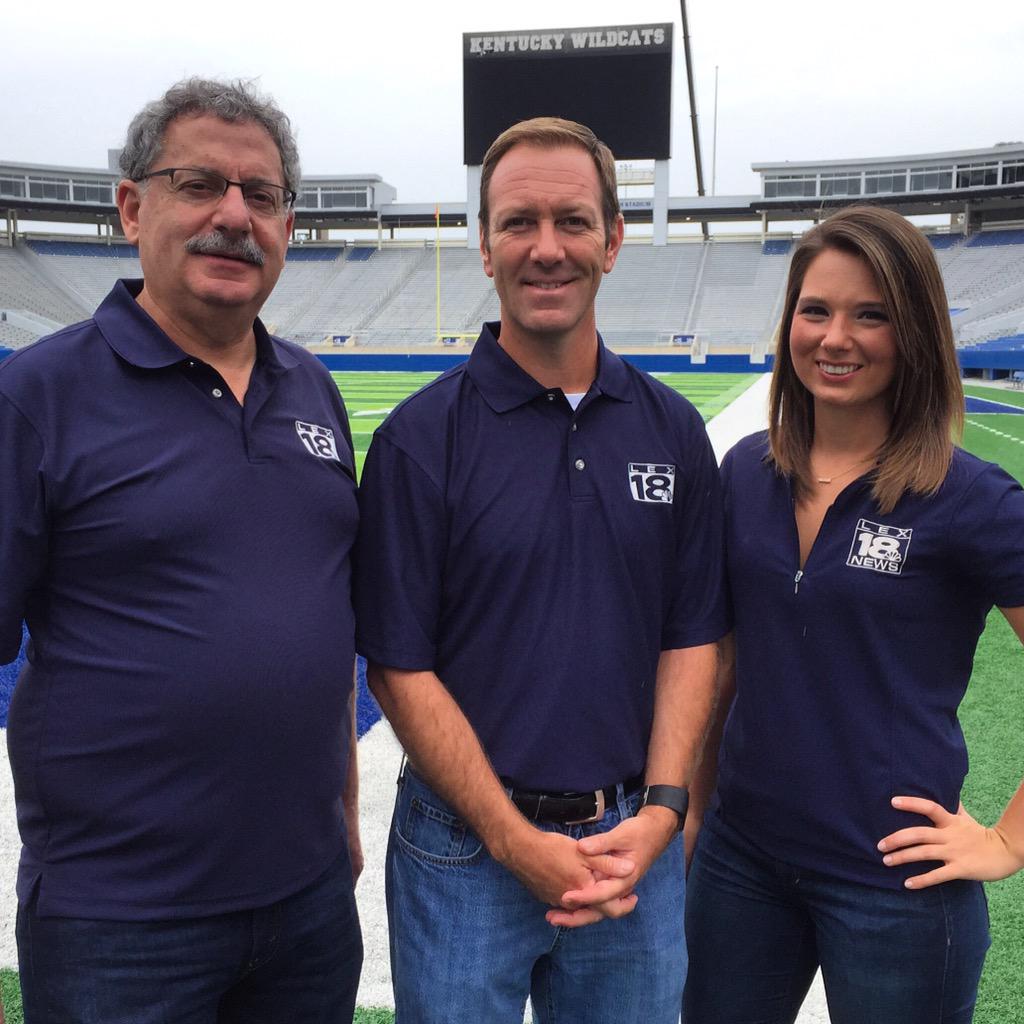 Alan Cutler
Keith Farmer
Dorian Craft
Jonathan Dunn
---
WKYT News Team
Dave Baker
Rob Bromley
Lee K. Howard
Brian Milam
---
Sunday Morning Sports Talk Team
Larry Vaught
Anthony White
Mark Buerger
Curtis Burch
---
KSTV Team
Bradley "B-Roll" McKee
TJ Beisner
Garrett Moore
Clayton Abernathy
---
93.9 The Ville Team 
Mike Rutherford
John Ramsey, aka "Captain Suntan"
Drew Deener
Mark Ennis
---
Sports Radio 790/WHAS Team
Tony Vanetti
David Jennings
Terry Meiners
Leland Conway
---
Herald-Leader Team
Jerry Tipton
John Clay
Mark Story
Ben Roberts
---
Cats Illustrated Team
Justin Rowland
TJ Walker
Derek Terry
Josh Ellis
---
Here's my projected order of finish:
1. KSR 2. KSTV 3. Sunday AM Sports Talk (Larry and Mark are runners, Anthony White is still more athletic than any of us) 4. LEX 18 True Blue Team (As he proved during the Gillispie chase, Cutler can run) 5. Cats Illustrated 6. 93.9 The Ville Team (Ramsey does GTL) 7. WKYT News Team 8. Sports Radio 790/WHAS Team 9. Herald-Leader Team
Your turn: KSTV has already accepted the challenge: https://twitter.com/Beisner_cn2/status/766291932872138753 Oh, it's on.