KSR's Kentucky High School Football State Championship Previews: Friday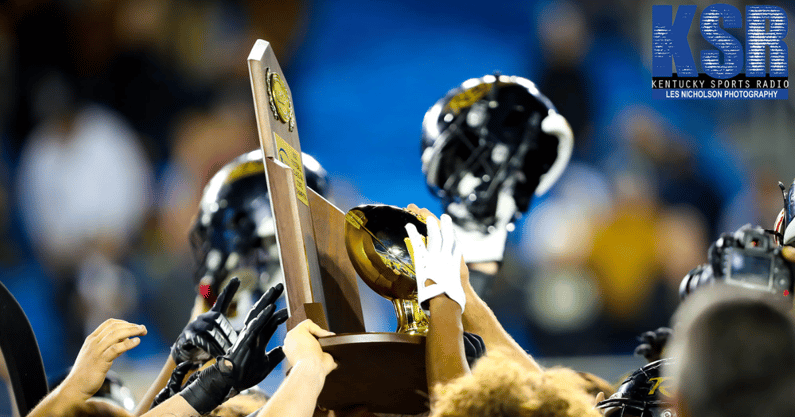 It's been a long season, but the 2022 Kentucky high school state championship matchups are finally set.
Over the course of Friday and Saturday, 12 teams will do battle at Kroger Field for the right to be crowned state champion in their class.
Some teams are looking for their first state title in nearly 40 years; others are looking to cement modern-day dynasties. Let's take a look at Friday's three matchups.
1A: Pikeville vs Raceland (12:00 PM)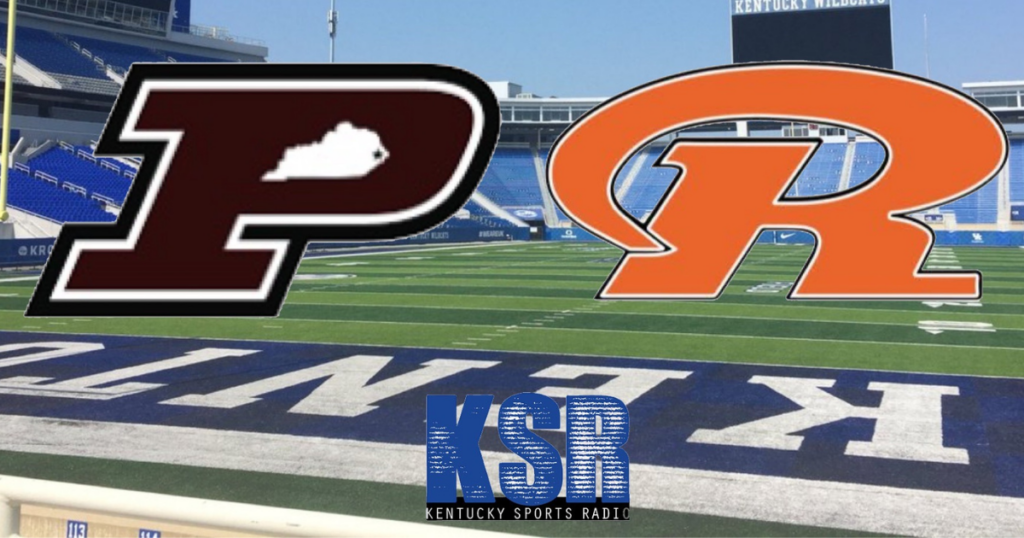 The Pikeville Panthers (11-2) and Raceland Rams (13-1) will kick things off Friday afternoon. Pikeville looks to repeat as 1A state champions, as they knocked off Russellville 30-27 last season. Raceland looks to get revenge on the Panthers, as Pikeville stomped them 36-7 in last season's state semifinals. These two teams have met on 10 separate occasions, and Pikeville owns the series 7-3.
Pikeville started the season 0-2 due to losses to 4A finalist Corbin and Covington Catholic, but have righted the ship to win their last 11 in a row. The Panthers have been largely unopposed in their march to back-to-back state titles, as they've won their four playoff games by an average score of 50-7. They are led by senior running back Blake Birchfield, who leads the state in rushing touchdowns (32). Sophomore quarterback Isaac Duty has had a quality season, throwing for 1,436 yards, 20 touchdowns and only one interception. Senior Carson Wright leads the team in tackles (127) and tackles for loss (19). Senior Grant Scott leads them in sacks (5). Pikeville averaged 390 yards of offense and 183 allowed yards of offense per game this season. The Panthers are vying for their seventh state championship, going for their fourth in the past eight years.
Raceland comes into this matchup with one lone loss to Charlie Noon and Highlands in week four. Excluding that one loss, the Rams were dominant this season. They won their nine regular-season games by an average of 38 points a game. They received a scare from Hazard in the third round of the playoffs, but featured hardly any opposition elsewhere, knocking off Holy Cross 49-6 last week to advance to their first state title game since 2017. Raceland senior receiver Connor Hughes was named Class A, District 6 Player of the Year earlier this month, hauling in 25 receptions for 506 yards and eight touchdowns this season. Junior quarterback Logan Lundy has had a phenomenal year, passing for 2,213 yards, 34 touchdowns and only eight interceptions. The stout Ram defense is anchored by juniors Noah Wallace (91 tackles, six TFL) and Brayden Webb (78 tackles, six TFL). Raceland averaged 422 yards of offense and 175 allowed yards of offense per game this season. The Rams are looking to win their first-ever state championship.
Pikeville is ranked 33rd in the state in rushing (235 YPG), while Raceland is ranked 11th in the state in rushing defense (64 YPG). This matchup will come down to how efficiently Birchfield and the Panthers will be able to get yards on the ground against this vaunting Rams defense.
KSR's Predictions:
Matt Jones: Raceland
Ryan Lemond: Pikeville
Shannon The Dude: Raceland
Zack Geoghegan: Raceland, 27-21
Troy Howell: Pikeville, 35-21
Clark Howell: Pikeville, 31-13
Jude Howell: Pikeville, 42-37
Daniel Hager: Pikeville, 34-24
Brady Byrdwell: Pikeville
KSR's Pick: Pikeville (6-3)
2A: Beechwood vs Mayfield (4:00 PM)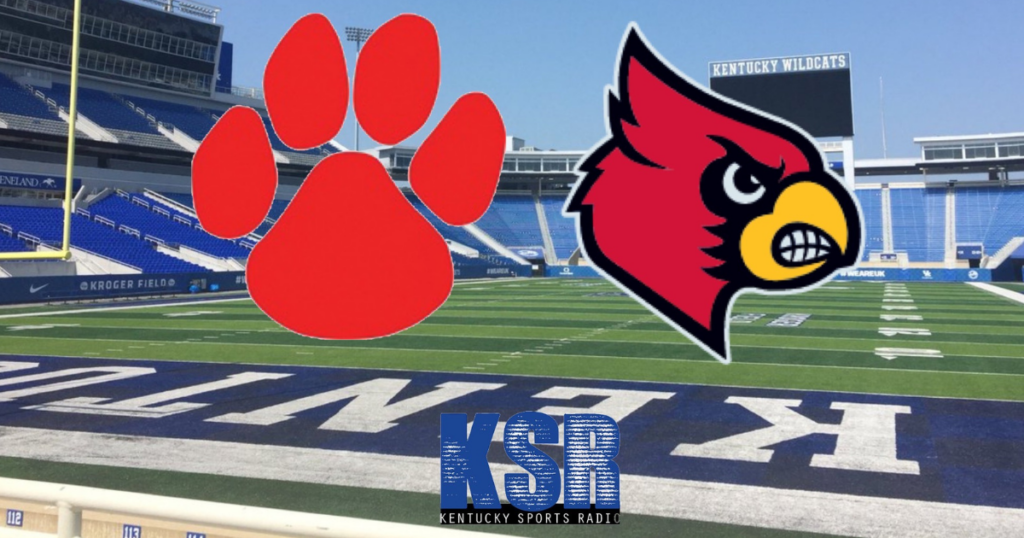 Following the 1A matchup, the 13-1 Beechwood Tigers and undefeated 14-0 Mayfield Cardinals will kick off in a battle of 2A juggernauts. These two teams have combined for a staggering 28 state championship titles, with Beechwood winning the last two. These two teams have met on eight separate occasions, with Mayfield owning the series 7-1. Two of those meetings came in the state championship game, with Mayfield winning both of those in 1995 and 2008. Beechwood blew out Mayfield 38-7 in last season's state semifinals for their first-ever victory over the Cardinals.
Beechwood enters Friday's matchup on a roll, winning nine straight by an average of 40 points a game. The Tigers are led by sophomore quarterback Clay Hayden, who has thrown for 1,706 yards, 20 touchdowns and only two interceptions this season. Sophomore Chase Flaherty has taken over as the Cardinals' leading rusher following the loss of senior Mitchell Berger (1,119 yards, 21 touchdowns) to a knee injury earlier this season. Flaherty has been solid in relief, rushing for 653 yards and 18 touchdowns. Four-star WR/DB Antonio Robinson, who is committed to Wake Forest, has been a game-changer for the Tigers since transferring from Miami Florida Christian prior to the season, hauling in 38 receptions for 529 yards and seven touchdowns. The Tigers are looking to three-peat for the first time since 1991-1994 when they won four consecutive state titles. Beechwood's 16 state titles are third-most in the state of Kentucky.
Mayfield is one of the best stories in the sport this season. After one of the most devastating tornado outbreaks of all time ravaged the town of Mayfield last December, the Cardinals are 14-0 and are just one win away from their first state championship since 2015. The Cardinals have had a dominant season, winning all but just one game by double digits. Junior quarterback Zane Cartwright leads them in passing, having thrown for 1,984 yards, 23 touchdowns and only three interceptions this season. Junior Jutarious Starks led the team in rushing, totaling 1,110 yards and 20 touchdowns. Senior Isaac Stevenson and junior Brajone Dabney proved to be Cartwright's most reliable targets, combining for 72 catches, 1,393 yards and 17 touchdowns. Sophomore Ian Williams is Mayfield's defensive standout, leading the team in tackles (100) with three TFL, one sack and one interception. The Cardinals are vying for their 13th state championship and first in seven years.
These teams may be the most evenly matched in the six matchups we'll see this weekend. Mayfield sports the state's seventh-best offense and defense in the state, while Beechwood's offense is ranked ninth with its defense ranked second, just behind 5A finalist Frederick Douglass. Break out a coin if you want to pick this one.
KSR's Predictions
Matt Jones: Mayfield
Ryan Lemond: Mayfield
Shannon The Dude: Mayfield
Zack Geoghegan: Mayfield 31-28
Troy Howell: Beechwood 35-34
Clark Howell: Beechwood 24-16
Jude Howell: Beechwood 21-10
Daniel Hager: Mayfield 28-24
Brady Byrdwell: Beechwood
KSR's Pick: Mayfield (5-4)
4A: Boyle County vs Corbin (8:00 PM)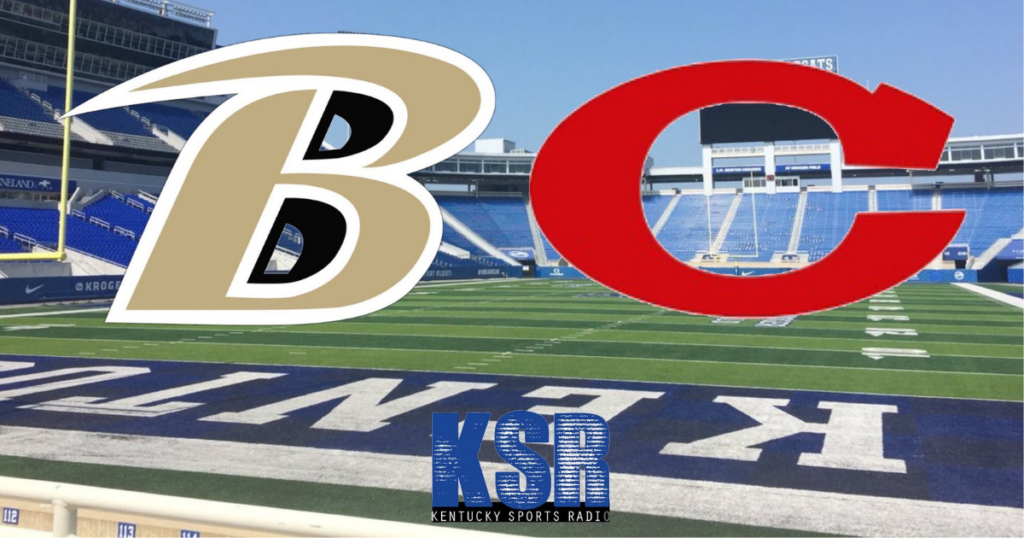 This one may just be the most anticipated matchup of the six this weekend. Dubbed "The Justin Haddix Bowl" by some, the 4A state championship will pit Coach Haddix & his Boyle County Rebels against his former defensive coordinator Tom Greer and the Corbin Redhounds. Haddix left the Redhounds prior to the 2020 season and replaced Chuck Smith as Boyle County's new head coach. Greer served as Haddix's DC from 2014-2018 before being named Corbin's new head coach in 2020. Haddix has already found immense success at Boyle, winning the last two 4A state titles over Franklin County (2020) and Johnson Central (2021).
Boyle County comes into Friday night's matchup 12-2 with losses to Lexington Catholic (where they blew a 27-7 fourth-quarter lead) and 5A finalist Frederick Douglass. They have quality wins over Bryan Station, Bowling Green, and Lexington Catholic (a rematch in the third round of the playoffs). They feature one of the most explosive players in all of Kentucky high school football, sophomore Montavin Quisenberry. The UK target is second on the team in rushing (945 yards, nine touchdowns) and first on the team in receiving (821 yards, 13 touchdowns). Kentucky commit Tommy Ziesmer leads the team in TFL (19) and sacks (9), possibly en route to another feature on KSR's All-State team, which is coming soon. The Rebels are seeking their 11th state championship and third in a row.
Corbin is another great story in this year's playoffs. Coach Tom Greer is a Corbin man through and through and was a part of their 1980 and 1982 state championship teams. This is a team the entire community bonds over, so don't be surprised if Corbin is well-represented Friday night. Eastern Kentucky commit Jacob Baker was recently named District 7 Player of the Year, totaling 90 tackles, five TFL and three interceptions this season. Sophomore quarterback Kade Elam proved to be one of the best young talents in Kentucky this season, throwing for 2,306 yards, 31 touchdowns and only three interceptions. He also rushed for 476 yards and 12 touchdowns. Elam was flanked by a converted quarterback to running back, Cameron Combs, who rushed for 1,315 yards and 17 touchdowns. The Redhounds are looking for their first state championship in 40 years, a title their fanbase has been clamoring for over decades.
If you're a fan of good football, this is the game for you. This should be a high-scoring, emotional affair. This definitely has the potential to be the game of the weekend.
KSR's Predictions:
Matt Jones: Corbin
Ryan Lemond: Corbin
Shannon The Dude: Corbin
Zack Geoghegan: Corbin 32-23
Troy Howell: Corbin 24-21
Clark Howell: Boyle 35-28
Jude Howell: Boyle 35-24
Daniel Hager: Corbin 38-34
Brady Byrdwell: Boyle
KSR's Pick: Corbin (6-4)
That wraps up Friday's State Championship preview. Stay tuned for Saturday's slate.