Highlights from Kentucky football's best opening practice in 10 years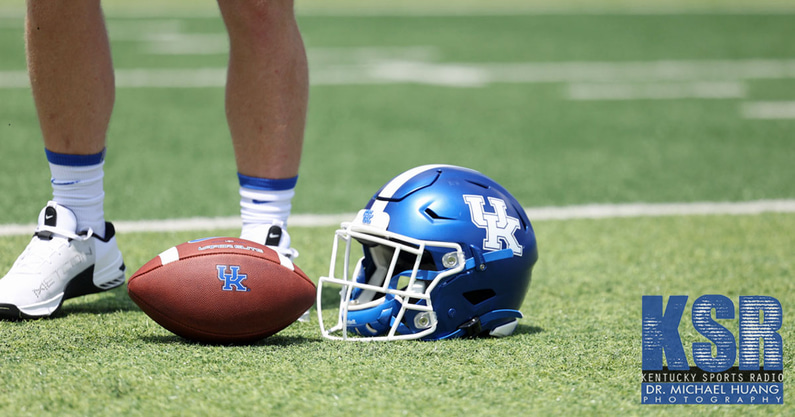 Fall practice kicked off for the Kentucky football program on Wednesday, the official start of preseason action. How did things go on day one? If you ask head coach Mark Stoops, it was the best opening practice in the ten years he's been in Lexington.
"I felt like today was by far the best day one practice we've had in the 10 years I've been here," Stoops said to open Football Media Day. "But it should be. Our foundation is set in stone, and we have a returning quarterback, and we're able to work with our guys more than we ever have this summer, so we should be further along in day one. But we were."
It was the same sentiment he shared to open Kentucky Sports Radio immediately following practice Wednesday morning.
"Really, really good practice," he told KSR. "I told the guys afterward, I've been here 10 years, believe it or not. And that's by far the best first practice. But that's one. Yeah, we have so much work to do. It's crazy."
What sparked that optimism? See for yourself with Kentucky football's first practice highlights of the 2022 season.
Exactly one month till Kentucky kicks off its season against Miami (OH).
September 3, 7 p.m. ET at Kroger Field. We'll see you there, BBN.