HISA to launch inspection of Churchill Downs following horse deaths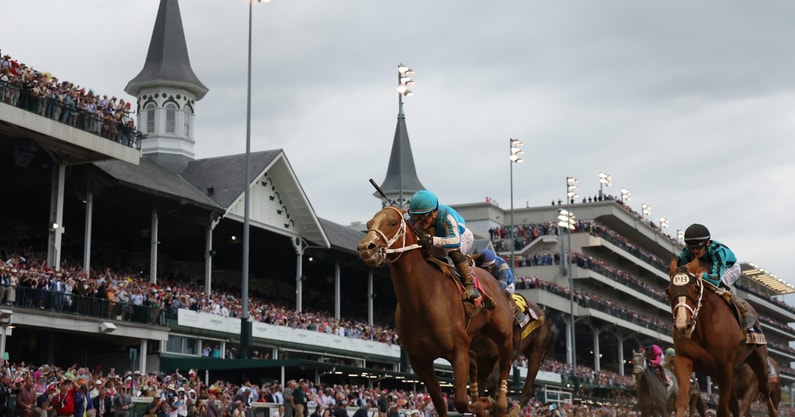 It's been a tough month for the horse racing industry, specifically at Louisville's Churchill Downs — the home of the Kentucky Derby. 12 racehorses have died since April 27, including seven leading up to the Derby on May 6.
In response to the tragedies, the national Horseracing Integrity and Safety Authority announced Monday it would launch an inspection of the racing surface at Churchill Downs. An emergency veterinary summit will also be held at the track on Tuesday, one featuring teams from the race venue, HISA and the Kentucky Horse Racing Commission.
The goal? To "thoroughly review all veterinary information available and conduct additional analysis in hopes of better understanding the events surrounding the recent fatalities," the HISA announced Monday.
The authority has sent out track superintendent Dennis Moore to investigate and return an independent analysis. CEO Lisa Lazarus and racetrack safety director Ann McGovern will also be in attendance alongside HISA director of equine safety and welfare Dr. Jennifer Durenberger.
"We remain deeply concerned by the unusually high number of equine fatalities at Churchill Downs over the last several weeks," HISA announced Monday. "We continue to seek answers, and we are working diligently with Churchill Downs and the Kentucky Horse Racing Commission (KHRC) to mitigate any additional risk.
"… HISA continues to monitor this situation and will evaluate any additional next steps as appropriate."
Churchill Downs released a statement following the equine death of Kimberly Dream on May 27, described at the time as a "ligament rupture to a front leg." The horse was ultimately euthanized.
"Our team members mourn the loss of these animals as we continue to work together to discover cause and determine appropriate investments to minimize, to the degree possible, any avoidable risk in this sport and on our property," it said. "We do not accept this as suitable or tolerable and share the frustrations of the public, and in some cases, the questions to which we do not yet have answers. We have been rigorously working since the opening of the meet to understand what has led to this spike and have yet to find a conclusive discernable pattern as we await the findings of ongoing investigations into those injuries and fatalities."
Discuss This Article
Comments have moved.
Join the conversation and talk about this article and all things Kentucky Sports in the new KSR Message Board.
KSBoard